Popular streamer BruceDropEmOff has reportedly made a groundbreaking move by signing a multi-million dollar deal with the streaming platform Kick. This announcement comes in the wake of several bans imposed on Bruce by his former platform, Twitch.
BruceDropEmOff, known for his entertaining streams and engaging content, has amassed a considerable following on Twitch. However, his relationship with the platform turned sour earlier this year when he faced multiple suspensions and bans. Frustrated with Twitch's policies and restrictions, Bruce began exploring other options in the streaming space.
Enter Kick, a rival streaming site that has been making waves in the industry. Kick has been actively courting top streamers, offering attractive benefits and more relaxed content guidelines. With a 95/5 subscription revenue split in favor of creators, Kick has positioned itself as a formidable competitor to Twitch.
Related: "Rumble, Crumble, Fumble" Kick Streamer Adin Ross reacts to Kai Cenat and IShowSpeed dissing Kick
BruceDropEmOff's lucrative deal with Kick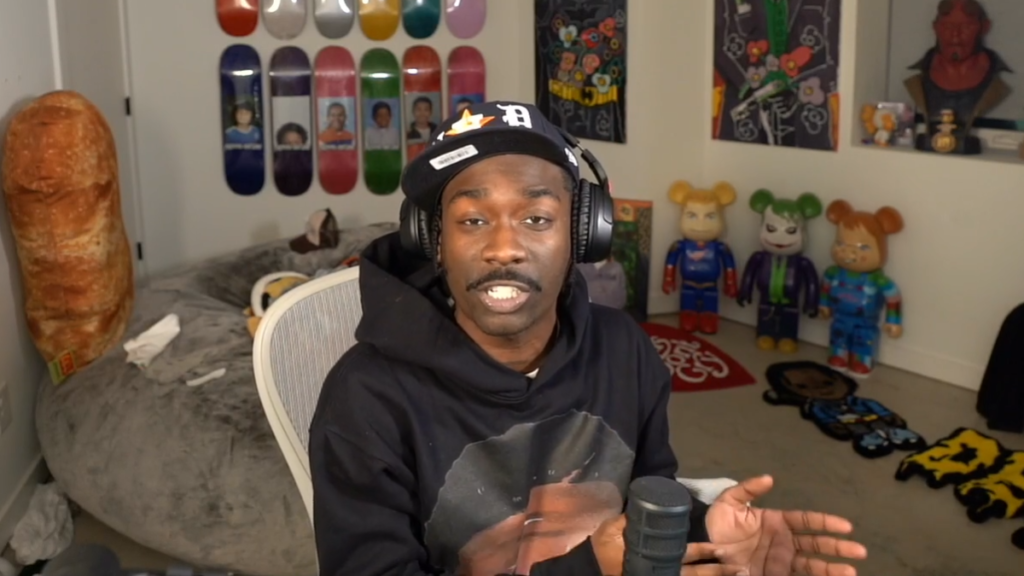 The details of Bruce's multi-million dollar deal with Kick have not been fully disclosed. However, it is speculated to include a substantial signing bonus, revenue sharing agreements, and additional incentives. This deal represents a significant investment by Kick to secure Bruce's exclusive presence on their platform.
BruceDropEmOff announced his partnership with Kick in a highly anticipated YouTube video. The video is appropriately titled 'A New Dawn.' The video showcases Bruce navigating through an icy wasteland. This symbolizes his journey to find a better streaming environment. Eventually, he encounters a glowing neon sign bearing the name 'Kick,' signifying his arrival at his new streaming home.
This high-profile move by BruceDropEmOff to Kick has stirred up considerable excitement among the streaming community. It not only highlights the ongoing competition between streaming platforms but also sheds light on the growing discontentment with Twitch's ban policies.
Twitch, once considered the dominant force in the streaming world, has been facing mounting criticism from content creators. The platform's stringent rules and unpredictable enforcement of bans have led many popular streamers to voice their grievances. Bruce's decision to leave Twitch for Kick is yet another example of a prominent streamer seeking greener pastures elsewhere.
With BruceDropEmOff leading the way, it will be fascinating to see how this multi-million dollar deal with Kick unfolds and whether it will pave the way for other streamers to follow suit. The streaming wars are far from over, and as more top creators express their concerns about Twitch's ban policies, it seems inevitable that the streaming landscape will witness further shake-ups in the near future.
In case you missed it: