Carlos Sainz is a talented F1 driver. Carlos has performed consistently throughout his career in Formula 1. The Spanish driver has even managed to live up to the high expectations of a Ferrari driver in the last two years. Sainz has racing in his blood with his father Carlos Sainz Sr. being one of the greatest drivers in rallying. Sainz Sr. has proved that age is just a number as he battles it out in the 2023 Dakar rally.
Carlos Sainz has been supporting his father throughout this iconic rally this year. As such, when the elder Carlos managed to pull off one of the most stellar drives, Carlos praised his dad dearly on social media. Carlos Sainz Sr. drove incredibly during a side crest section of Dakar, with his Audi RS Q e-tron E2 going horizontally through one of the most uphill stages in the event.
The younger Carlos uploaded a story on Instagram. The F1 driver expressed his respect for his father's drive and wrote, "El Matador." As Sainz acknowledged his Sainz Sr's triumphant effort. This video showcased the true scene of Carlos Sainz Sr's side cresting at such a level. Carlos further stated, "Crazy video of the Dakar." A nod to some of the best rallying the Spaniard has ever witnessed.
Also Read: "Does it have anti gravel mode" – F1 fans thrilled as Carlos Sainz gets his customized Ferrari 812 Competizione after a 6-month wait
Carlos Sainz Sr's side cresting becomes the top moment from stage of the Dakar Rally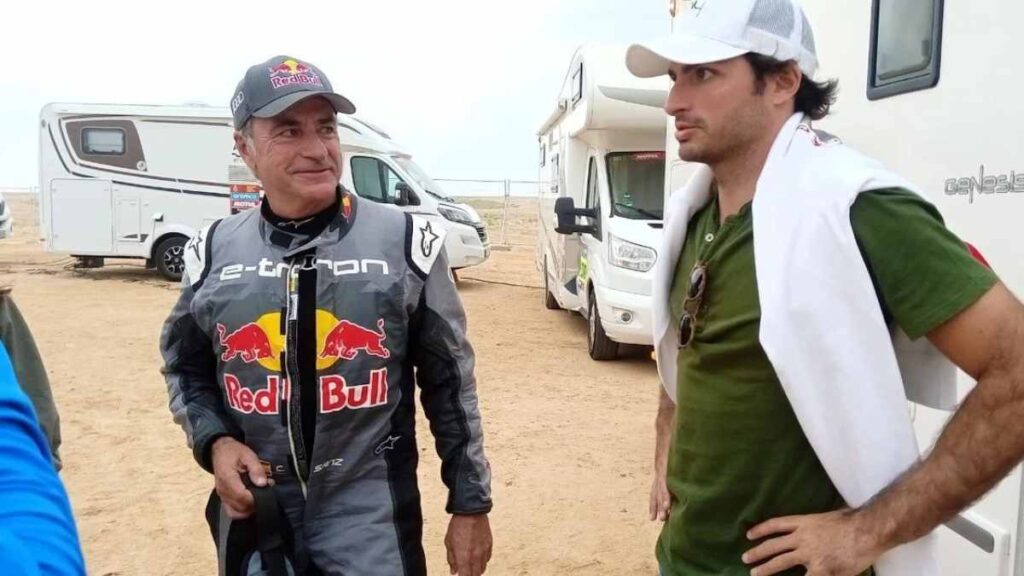 It was not just the Ferrari driver who was impressed by Sainz Sr's driving. Even the official Dakar YouTube channel named Carlos Sainz Sr's side cresting as the top car moment from stage 4 of the rally. Of course, this is not surprising with such an impressive drive deserving this credit. Perhaps it even indicates us to where the younger Carlos gets his talent from. After all, Carlos Sainz is looking to fight for the F1 title in 2023.
The senior Spanish driver has played the role of a mentor in Sainz's career and helped the Ferrari driver to get to the pinnacle of motorsport. As such this entire event has been a delight to watch this pair. During this father-son companionship, Sainz Sr's car recently suffered from a tyre issue after which Carlos Sainz did his best to help his father by simply standing in one place.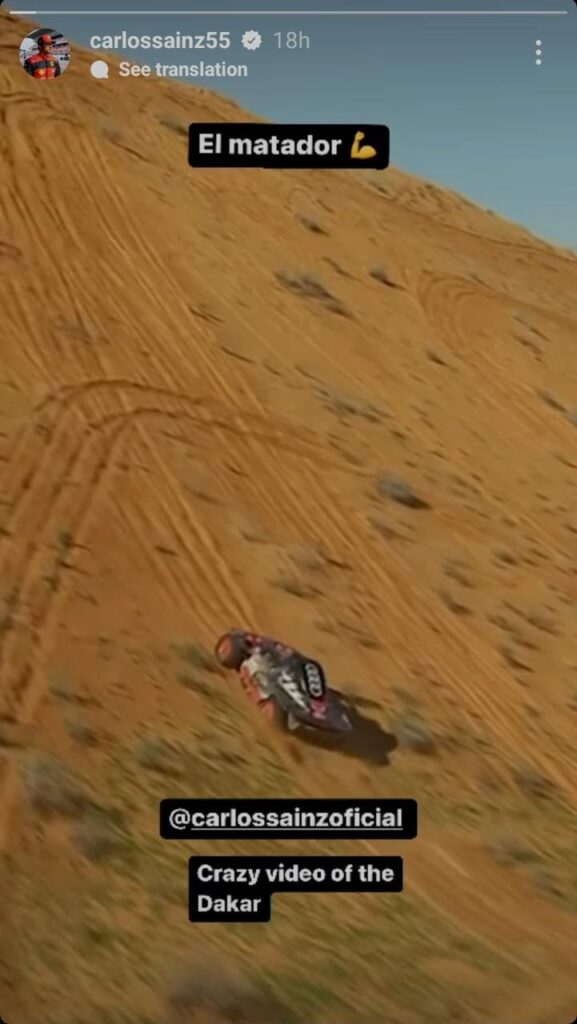 Of course, there was no doubt over Carlos Sainz Sr's skills in rallying. The 60-year-old has consistently been at the top of his game for years and there seem to be no signs of a stop anytime soon. Perhaps one day we can witness this father-son pairing competing together professionally, a fun time for fans as well as the duo. But till then, we can admire the mutual support between the two and their amazing talent.
Also Read : Who is Michael Schumacher's daughter, Gina?
Learn More: Where does Lewis hamilton live? Know all about the British driver's luxurious house
The whole