Oscar Piastri is having a remarkable rookie season in 2023. He achieved his first Formula 1 podium finish at the Japanse GP last Sunday, where he finished P3 behind his teammate Lando Norris at P2 and Max Verstappen at P1. Former Formula 1 champion Damon Hill acknowledged Piastri's impressive performance and suggested he would be a tough nut to crack for his teammate Norris if they were in a fight for the title.
Piastri made his Formula One debut with McLaren, filling the seat previously occupied by his fellow Australian Daniel Ricciardo for the season. He became one of the first rookie drivers to secure a podium finish since Lance Stroll in 2017. He has one of the most promising F1 prodigies, Lando Norris, as his teammate. The Englishman, who joined Formula 1 in 2018, holds the record of being the driver with the most without a victory in the sport's history.
Lando Norris and Oscar Piastri engaged in a closely contested battle during the Japanese GP. Damon Hill recognized Piastri's P3 finish at the Suzuka circuit as a significant sign that he is now comfortable and ready to challenge Lando Norris in his pursuit of a world championship title.
"It couldn't last forever, Lando knows that,….Lando knows the score and…..He's already said he recognizes it's not nice having a quick team-mate, he'd rather not have one. But, for the team, it's fantastic. They know they've got two drivers that they can rely on going into the future, and they're down there at the sharp end of the grid, two cars, not just one," he said, as reported by The Mirror.
Discover: Oscar Piastri's internet-famous mother Nicole proudly shows off son's many trophies after his maiden F1 podium victory
Zak Brown paints a target behind Aston Martin in the conquest of the constructor's championship 
McLaren is trailing Aston Martin by 49 points in the constructors' championship standings. McLaren CEO Zak Brown has expressed that their primary goal is to surpass Aston Martin and secure fourth place in the constructors' championship.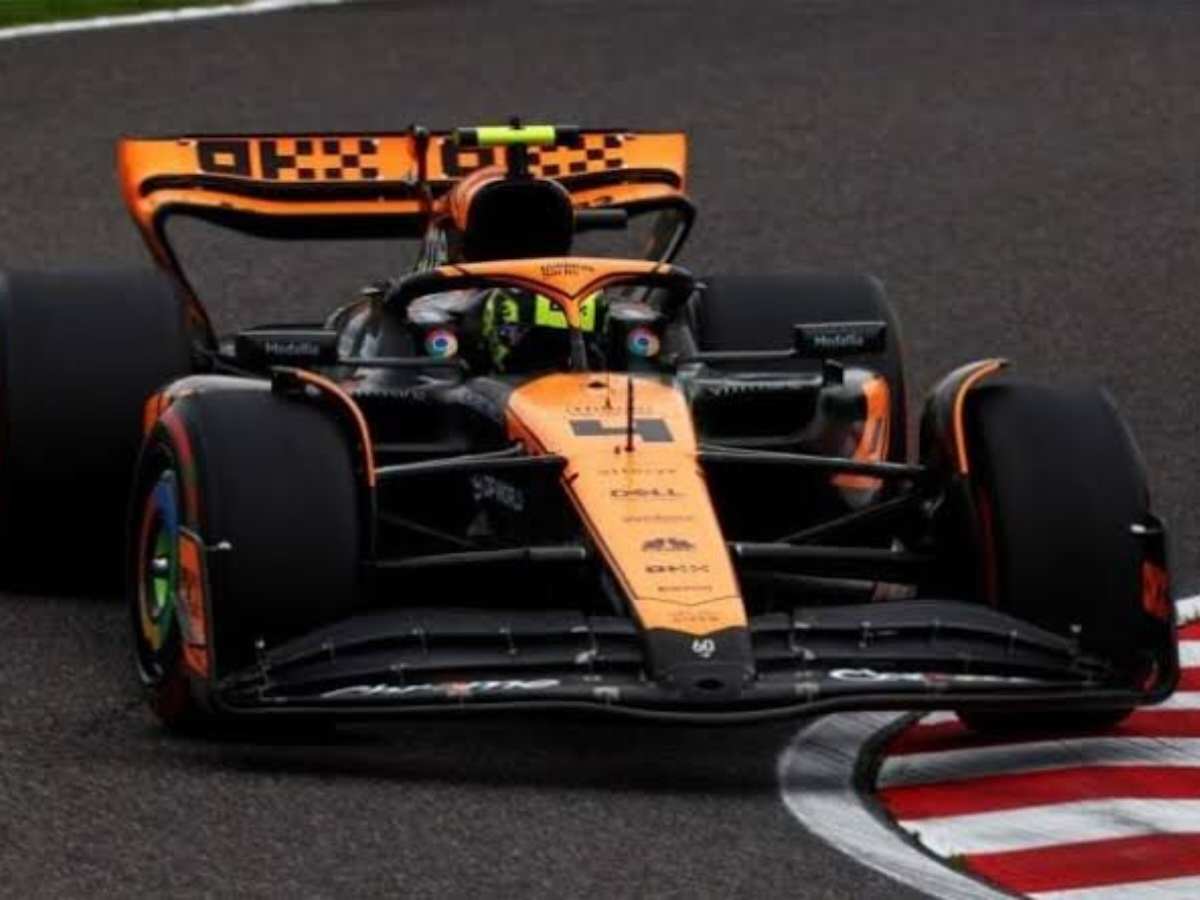 While both McLaren drivers secured podium finishes, Aston Martin faced a disappointing session at the Japanese GP. Lance Stroll had a challenging race, finishing in P18 as he did not finish the race(DNF), and Fernando Alonso struggled to secure P8.
Zak Brown expressed his confidence in the MCL60 and aimed to narrow the gap between McLaren and Red Bull, setting his sights on Aston Martin. He highlighted that their car performs exceptionally well on high-speed tracks like Qatar.
Zak Brown says it was "clear" to #McLaren they needed Oscar Piastri and Lando Norris to swap positions during the #JapaneseGP 🇯🇵

"That was resolved relatively quickly. Lando was on fresher tyres and was behind Russell the whole time…"#F1 #Formula1 pic.twitter.com/Gu8CF4Vy2D

— McLaren F1 News 🏴󠁧󠁢󠁥󠁮󠁧󠁿🇦🇺 (@TheMcLarenZone) September 25, 2023
"We have got to have a couple of big points races like we did last weekend where maybe Aston Martin don't get in the points. It's mathematically possible but we have to keep on pushing and that's all we can do. We are trying to catch Red Bull…I think we will be strong at the next race, so will keep pushing…. we are good in the high speed, which Qatar is, so we will be strong there and not be weak anywhere," said Brown, as reported by Skysports.com
In case you missed it: