It was widely reported for months that Red Bull will team up with Ford with the 2026 regulation changes. The American manufacturer confirmed that they will return to Formula 1 just hours before Red Bull's car launch in New York City. At the end of their time in F1, they sold the Jaguar F1 team to Red Bull. It's come full circle now. As expected, in that event, it was confirmed that Ford will link up with Red Bull Powertrains. Just as the rumors had suggested.
It so happens that Ford are the (joint) third most successful engine manufacturer of all time – with 10 constructors' championship wins as an engine supplier. The power unit will also be used by AlphaTauri. The exact nature of their partnership was also the subject of rumors. Reports suggested that Ford would provide financial and technical support to RBPT in manufacturing the engine. In return, the power unit (from 2026) would be badged as 'Ford'.
Mark Rushbrook, Ford Performance Motorsport's Global Director has shed light on how the Red Bull-Ford link-up would work. As per RaceFans, he said: "It is an eight-year agreement. We'll co-develop, together as Red Bull Ford Powertrains, the new power unit across these three years. And we'll obviously keep developing as we race in '26 to 2030 with the Red Bull-Ford powering the Red Bull Racing cars and the AlphaTauri cars."
The two parties will be 'full partners': "In terms of the technical collaboration, we're full partners on that. So whatever we can do with Red Bull resources and Ford Motor Company [and] Ford Performance resources to get the maximum performance out of the new hybrid power unit, we'll take advantage of those resources to be fully competitive and capable of winning races and championships starting in '26."
Read More: Ford announces shock return to Formula One in partnership with Red Bull Racing
Ford will help Red Bull develop electrical parts for 2026 power unit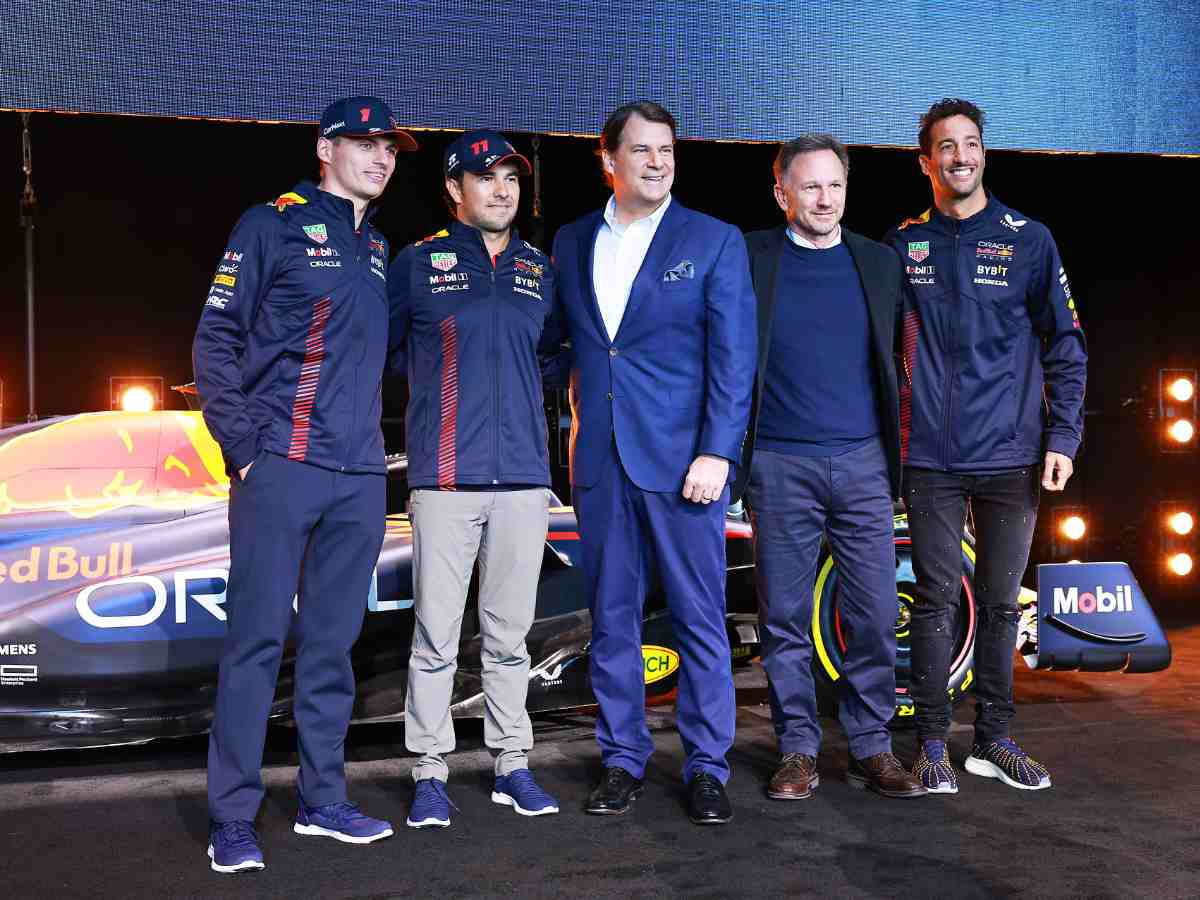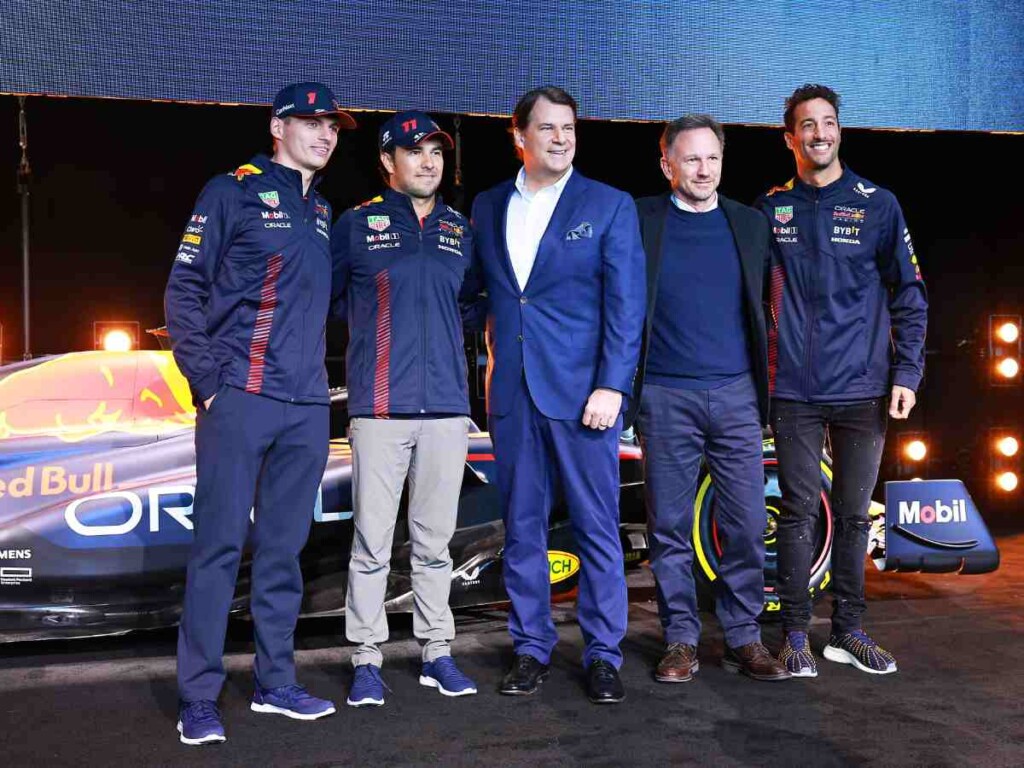 The engine will be developed at Red Bull Powertrains' facility, and the integration of the chassis, which will be developed alongside, will be a key part of the process. Ford Performance employees will also be part of the team, and there will be some located full-time in Milton Keynes, however, now, they're still working through the whole process. However, there are two areas where this collaboration will be chiefly beneficial for each party.
Ford will provide significant help in developing the electrical components of the 2026 power unit. Mark Rushbrook said: "Everything's on the table in terms of resources from Ford Motor Company to contribute to this, where it's going to add value and benefit." In return, they hope to use Red Bull's aerodynamic expertise to bring back to their road cars: "We're also hoping to learn more about aerodynamics to bring that back to our road car, some of the processes and tools that they have."
Red Bull, and particularly CTO Adrian Newey's aerodynamic prowess has been a key part of their success. It will definitely be an invaluable help for the American manufacturer. As for Ford, the 'initial areas' they will be helping Red Bull include the battery cell technology, the electric motor, the performance analytics, etc. It will be interesting to see how this collaboration fares, but it must be said: There's certainly bags of potential.
In case you missed it: