There has been 'speculation' flying around that Lewis Hamilton could look to leave Mercedes for somewhere he can compete for his eighth world title. Ferrari was suggested as the prime location for this by many pundits. This 'speculation' was brought on by Hamilton's comments following the Bahrain GP, where he claimed that the team "didn't listen" to him over car development.
Speaking to BBC's Rosanna Tennant, he had said: "Last year, you know, there were things I told them, I said the issues that were with the car. I've driven so many cars in my life, so I know what a car needs and what a car doesn't need. I think it's really about accountability. 'Yeah, you know what, we didn't listen to you, it's not where it needs to be and we've gotta work'."
It's clear that he's currently not happy with the team's situation, though that doesn't necessarily mean he wants to leave. Currently, Mercedes' are not in a great place. At least in Bahrain, they looked like the fourth-best team. That's a far cry from their domination of the hybrid era, and something needs to change if they want to fight for the title again.
As per Sky Sports, speaking on the Thursday before the Saudi Arabian GP, Hamilton said about his comments: "In hindsight, I think looking back it wasn't necessarily the best choice of words. Of course there are times where you're not in agreement with certain team members, but what's important is that we continue to communicate, continue to pull together. I still have 100 per cent belief in this team, it is my family and I've been here a long time, so I don't plan on going anywhere else."
Read More: "All the opposite to everything they said": Lewis Hamilton shares an antipode view over safety in Jeddah
Lewis Hamilton: Mercedes need to make "big moves" to close the gap to the top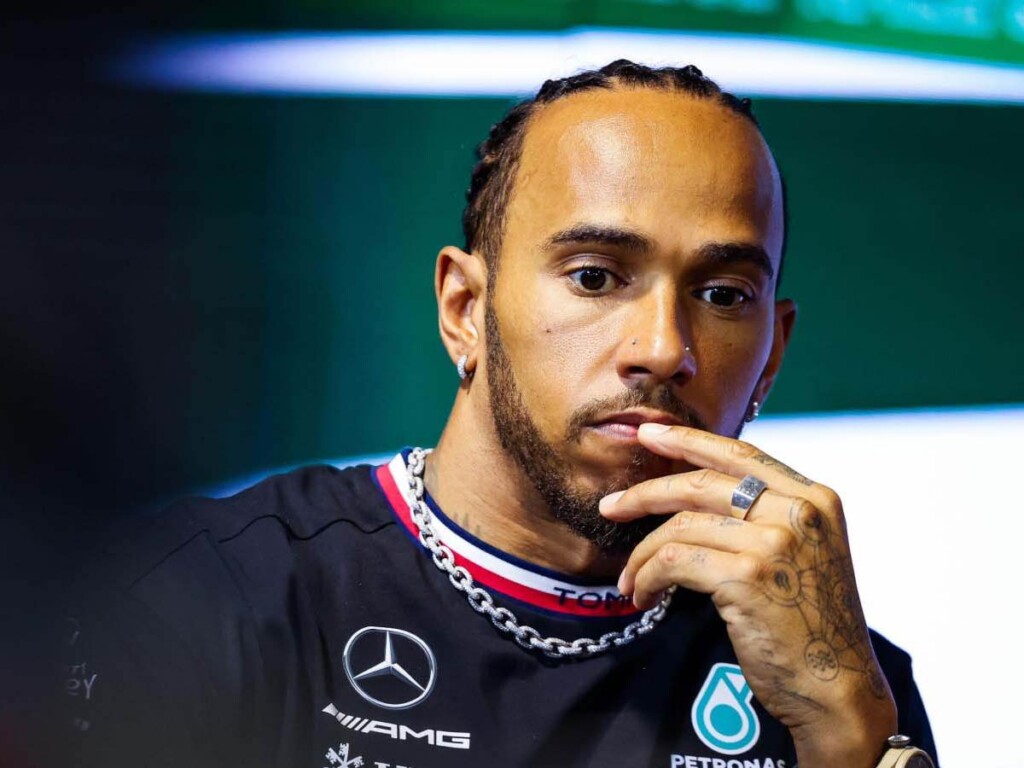 So, Lewis Hamilton has once again made clear his intention of staying at Mercedes. But, the team still need to make improvements, and they need to make it quickly. The Briton still hopes to win an eighth world title (and in the process, become the most successful F1 driver of all time). He can't do that if the package does not improve. Surely, he doesn't want to spend the final few years of his career (barely) fighting for podiums.
So, he said: "But we all need a kick, we all need to get on – the proof is in the pudding, we've seen where the performance is and how people are extracting the performance, and we've got to now start making some bold decisions, some big moves in order to close the gap to these guys. Hopefully at some point during the year, we're hopeful we might be able to close the gap but at that point it will be probably too late in terms of fighting for a championship, but we can still turn some heads hopefully."
Time will tell how much Mercedes can improve in 2023, and whether Hamilton will be able to win that elusive eighth world title in the future. Right now, there's also a lack of clarity over his contract extension with the team. Yes, both parties have reaffirmed that the extension will happen, but the possible length still remains unclear.
In case you missed it: