Lewis Hamilton brought a sensational result for Mercedes at the Spanish Grand Prix, taking the checkered flag in P2. This kind of result is what the 38-year-old and Mercedes needed to fuel their determination to catch up to leaders Red Bull, which the Briton emphasized when he was interviewed by his former teammate Nico Rosberg.
Toward the end of the interview, Nico Rosberg mentioned it was "good to see" his old teammate, which Hamilton briefly acknowledged before he briskly and brutally walked out on the German, sharply ending the interview. The pair are infamous for the growth of their strained relationship in 2016, where Rosberg bested Hamilton to become world champion.
Rosberg also interviewed Toto Wolff, the team principal of Mercedes. He inquired about the current status of Hamilton's impending contract extension amid his brilliant performances. It lies in doubt as the Briton struggles to agree with the German team. Wolff responded lightheartedly, stating that it would take no more than a cup of coffee and half an hour to iron out the required details.
Mercedes has been home to the seven-time world champion since 2013, and he has enjoyed unparalleled success with them. He has publicly stated his intent to continue amid rumors of his departure or retirement. His contract situation will have to be resolved in the coming weeks should Mercedes desire to keep him.
Related: "We'll keep chasing them down," Lewis Hamilton rejoices spectacular P2 finish, determined to close the gap to Red Bull after Spanish GP
Nico Rosberg and Lewis Hamilton have a history together at Mercedes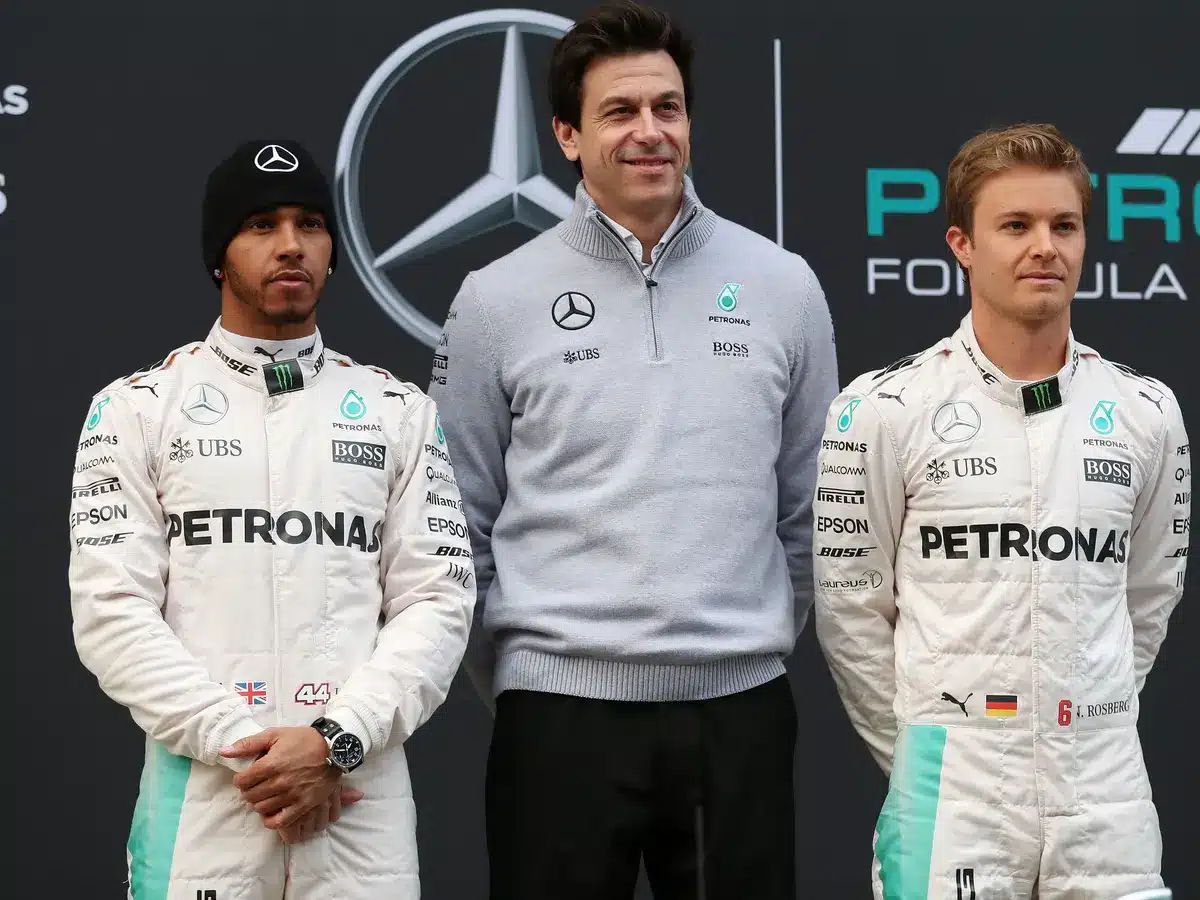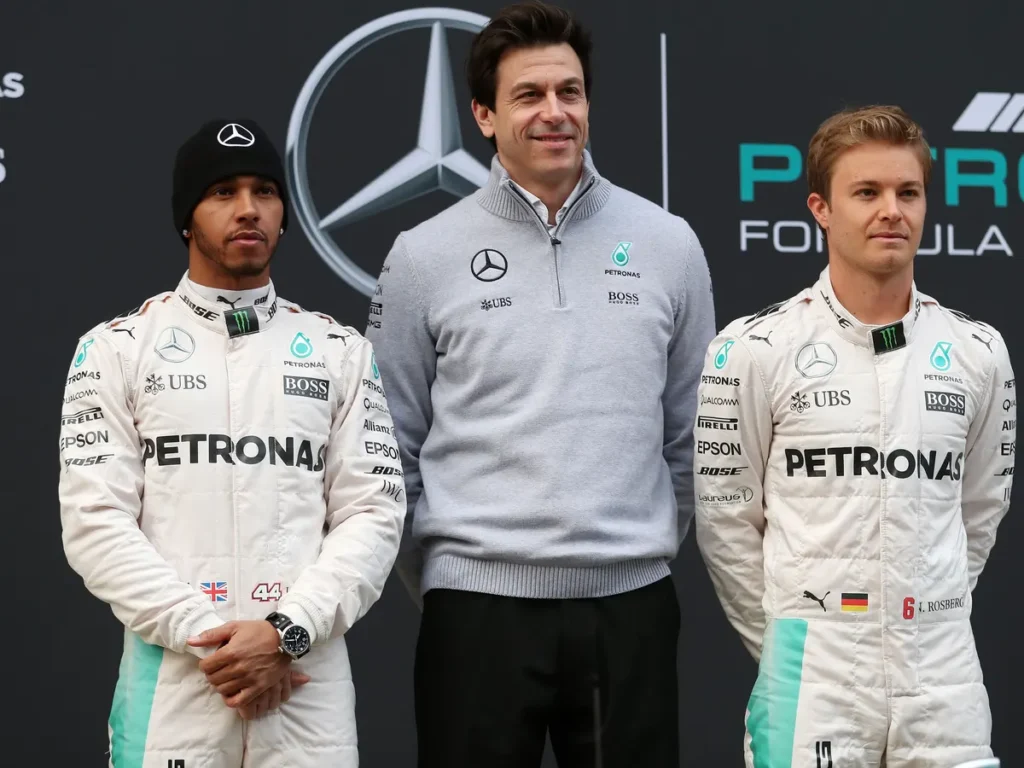 After Nico Rosberg won the championship in 2016, besting Hamilton, he called it quits on his days behind the wheel. However, the pair shared intense tensions throughout their tenure as teammates. The clash between the pair during the 2016 Spanish Grand Prix was a defining moment in their rivalry as teammates at Mercedes.
On the first lap, they collided while battling for position, resulting in both drivers retiring from the race. The incident sparked controversy and strained their relationship, but they continued to compete fiercely for the championship throughout the season. Nico Rosberg ultimately won the championship that year, rendering him the only driver to beat Hamilton as his teammate at Mercedes.
Rosberg has since resolved to punditry and has often been a harsh critic of Hamilton. An altercation transpired between Hamilton and George Russell at the Spanish GP qualifying, where the two drivers collided due to a misunderstanding on track, resulting in damage. Rosberg insisted that Hamilton was the one at fault and that he owed his British counterpart an apology.
However, contradicting him, the FIA investigated the incident and deemed Russell to be the guilty party, blaming him for the confusion on track between the teammates. This could signify some resultant bad blood between Rosberg and Hamilton, which could attest to the Briton's eagerness to cut their interview short.
In case you missed it: