The world of Formula One is one of the high stakes and intense competition, where every decision counts towards achieving success. While drivers often receive much of the spotlight, the role of F1 team principals is equally crucial in determining a team's fortunes. These individuals are responsible for everything from developing strategies to managing finances and personnel. 
There have been some exceptional team leaders who have led their teams to success throughout the years. Dive into the career of one such individual who is the most successful and investigate who ranks as the top five principals and what distinguishes them as the most successful team principal in Formula One history. Gain insight into the qualities and strategies that separate great team principals from the rest.
Discover: Who is the most successful British F1 driver of all time?
Here is a list of the most successful F1 team principals
5. Jean Todt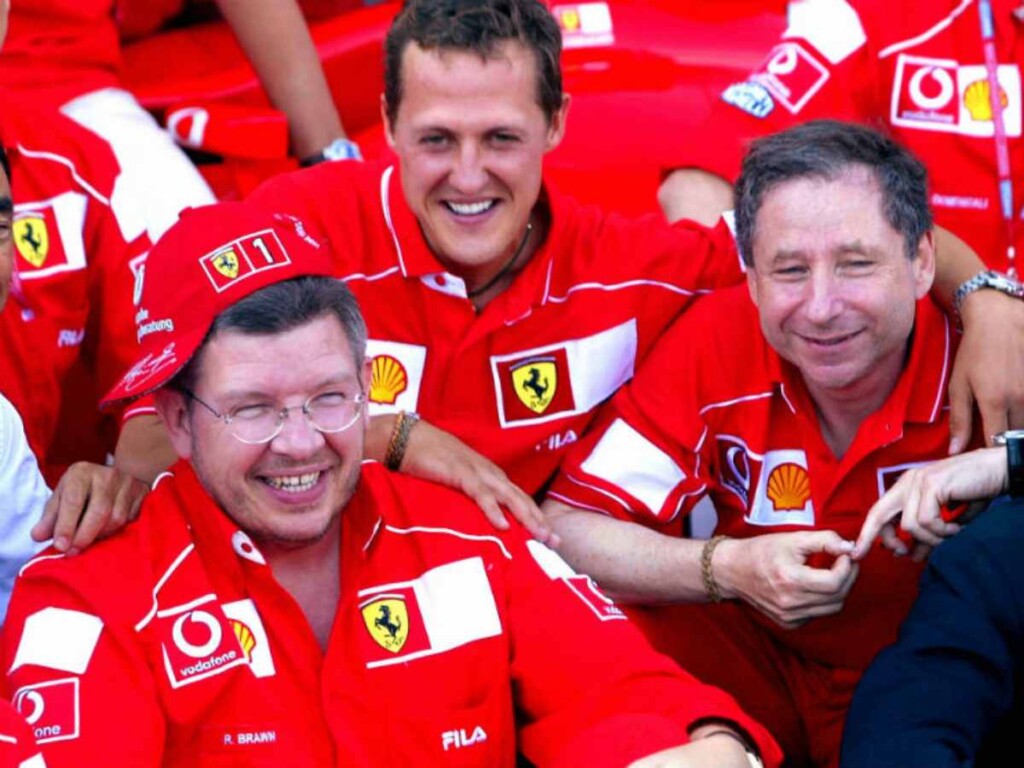 Jean Todt is a revered figure in motorsports, boasting an illustrious career as a rally co-driver, team principal, CEO, and Special Advisor. Todt began his journey in 1966, working as a co-driver for several notable racers before retiring in 1981. He then transitioned to team management, holding the position of General Manager at Peugeot Talbot Sport for 12 years before joining Scuderia Ferrari as the General Manager of the Racing Division in 1993.
Todt faced the daunting task of revitalizing Ferrari's fortunes during internal discord and production issues. However, his meticulous restructuring of the Racing Division's management, along with the signing of Michael Schumacher and Ross Brawn, proved to be game-changing for the team. The subsequent six consecutive world championships (1999-2004) with Schumacher at the helm cemented Todt's legacy as one of the most accomplished team principals in Formula One history. 
Following his tenure at Ferrari, Todt held the position of CEO and Special Advisor before being appointed as the President of the Fédération Internationale de l'Automobile (FIA) in 2009, where he oversaw vital reforms to the sport. Throughout his career, Todt's managerial approach has set him apart, earning him the respect and admiration of peers and competitors. Despite his remarkable achievements, Todt remains humble and dedicated to the sport he loves.
4. Ron Dennis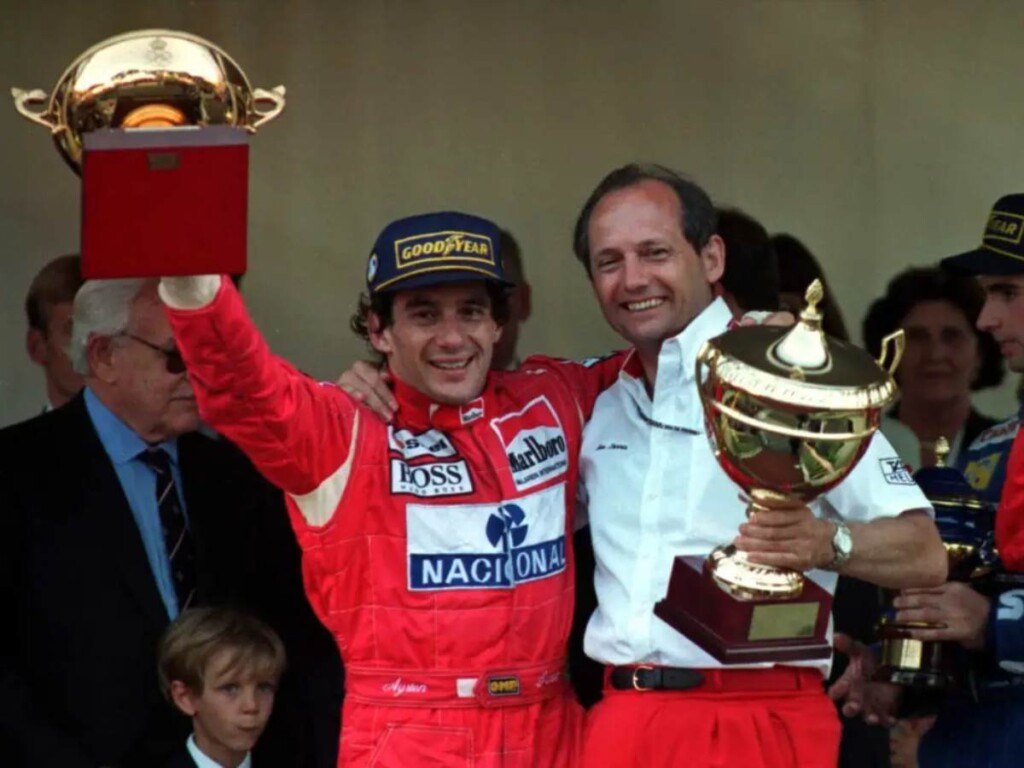 Ron Dennis is a household name in the world of racing. He established himself in the industry by bringing in some of the sport's top personalities, including Ayrton Senna, Alain Prost, and Lewis Hamilton. His influence on the sport, though, extends well beyond simply attracting outstanding athletes.
Dennis' collaboration with John Barnard in the 1980s revolutionized Formula One vehicle manufacturing. They created the carbon fiber chassis, which allowed the vehicles to be lighter and quicker. This breakthrough resulted in the famed MP4 series of vehicles, which dominated the sport in the late '80s and early '90s, winning several championships.
Dennis had already established himself as a successful businessman prior to his Formula One career. He formed Project 4 Racing, a Formula 2 and Formula 3 team, before teaming forces with McLaren in 1980. He immediately transformed the team into one of Formula One's most successful in history. Dennis's abilities to encourage his employees and his attention to detail were unrivaled. He expected quality from everyone involved, and his efforts were rewarded with McLaren winning seven Formula One World Constructor Championships and 98 races during his tenure. In 2009, he stood down as McLaren team principal while continuing to serve as McLaren's CEO, a position he eventually lost.
3. Colin Chapman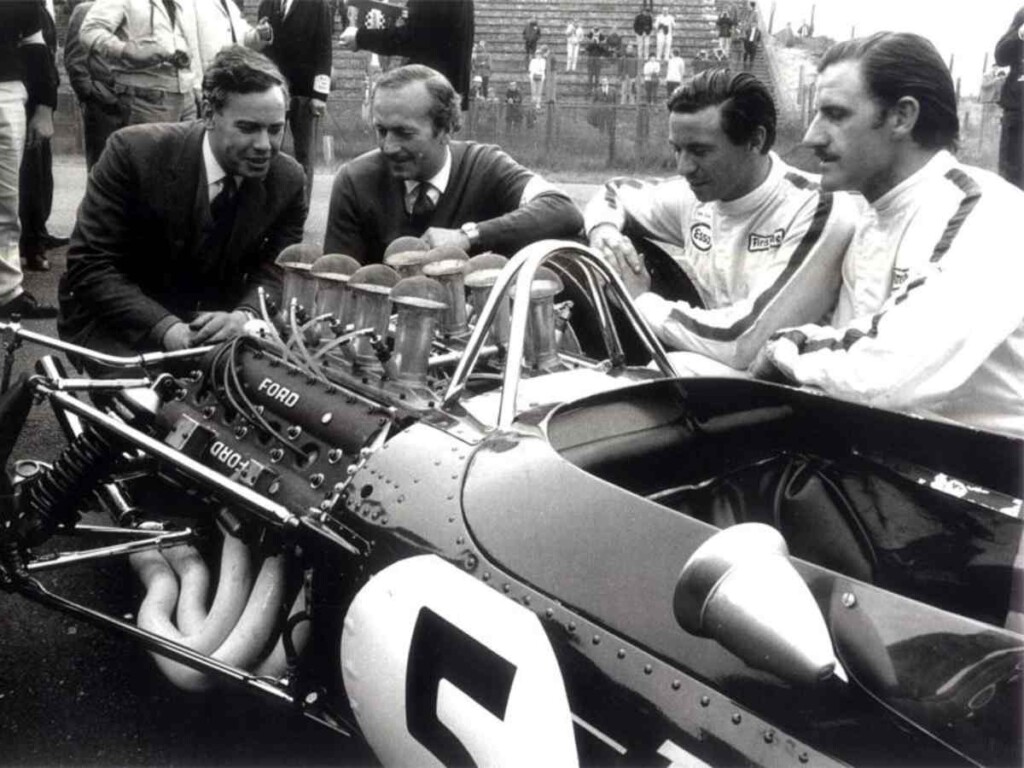 The world of motorsports owes a great deal to Colin Chapman, one of the most pioneering and innovative engineers ever. He founded Lotus Cars in 1952 and quickly established himself as a force to be reckoned with in the racing world. Chapman's design and engineering innovations revolutionized Formula One, leading his team to seven Constructors' Championships and five Drivers' Championships. His lightweight mid-engined vehicles and advanced aerodynamic designs set a new standard for high-performance racing cars that remains in place today. His legacy in the sport is a testament to his genius and innovation.
Chapman was not just a successful team principal but also an inventor and engineer who pushed the boundaries of what was possible in motorsports. He popularized the monocoque chassis, which became the standard for Formula One cars, and introduced using wings to generate downforce. His focus on practicality and performance drove him to develop lightweight designs that gave his cars an edge on the track. His close partnership with drivers like Jim Clark and Graham Hill led to numerous victories. It cemented his reputation as one of the most successful team principals in the sport's history.
Despite his many achievements, Chapman's legacy is not without controversy. His collaboration with John DeLorean on a sports car factory in Northern Ireland, partially funded by the UK government, ended in scandal after DeLorean was charged with drug trafficking, and the factory collapsed. Lotus Group's accounts showed that they had been paid for engineering work via a Swiss-based Panamanian company, leading to fraud charges against an accountant. However, Chapman's contributions to the sport remain undeniable, and his innovations continue influencing high-performance racing cars.
2. Toto Wolff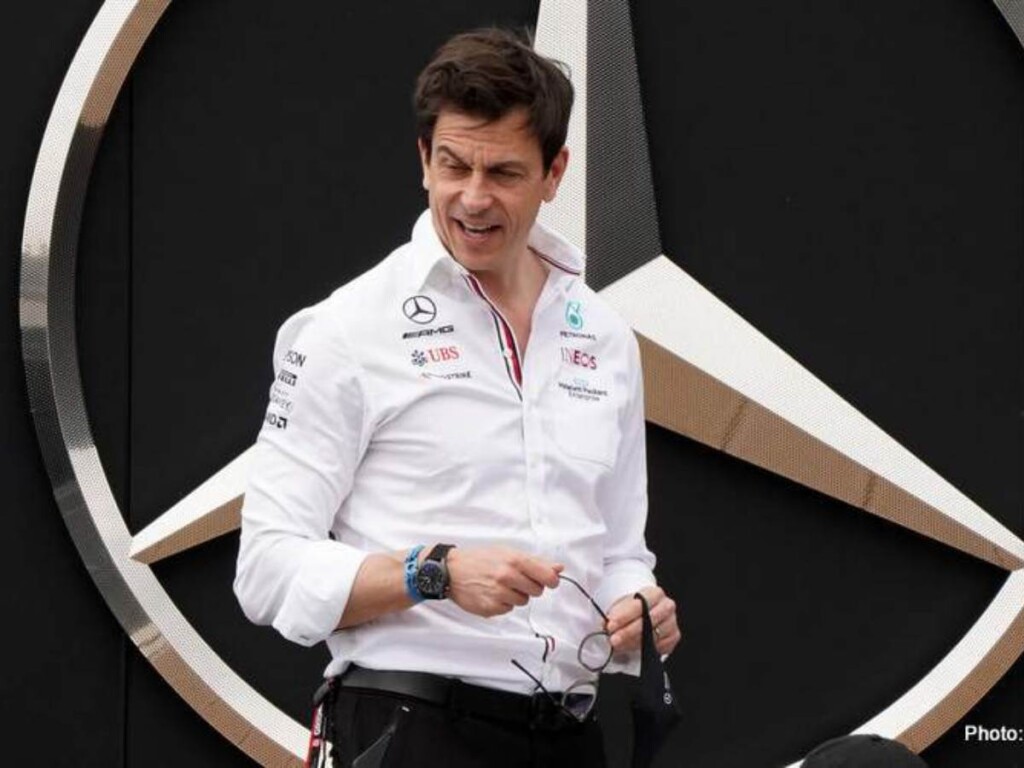 Toto Wolff, the esteemed Austrian motorsport executive, investor, and former racing driver, is an embodiment of unparalleled success and has cemented his name as a great businessman and successful team principal in the realm of Formula One. His journey began in the Austrian Formula Ford Championship and the German Formula Ford Series, where he showcased his exceptional skills and passion for racing. His journey to the pinnacle of F1 began with acquiring shares in the Williams team in 2012. As executive director, he oversaw the team's last race win to date before leaving to join Mercedes in 2013 as managing partner.
In January 2013, Wolff joined the Mercedes AMG Petronas Formula One Team as an executive director and managing partner. Since then, his leadership and strategic thinking have been pivotal in Mercedes' dominant success, claiming eight consecutive Constructors' Championships and seven Drivers' Championships. His unwavering commitment to motivating his team and taking calculated risks has earned him the reputation of a formidable team principal. Additionally, Wolff's business acumen is evident in his shrewd investments, leading to a fortune estimated at over $1 billion.
1. Sir Frank Williams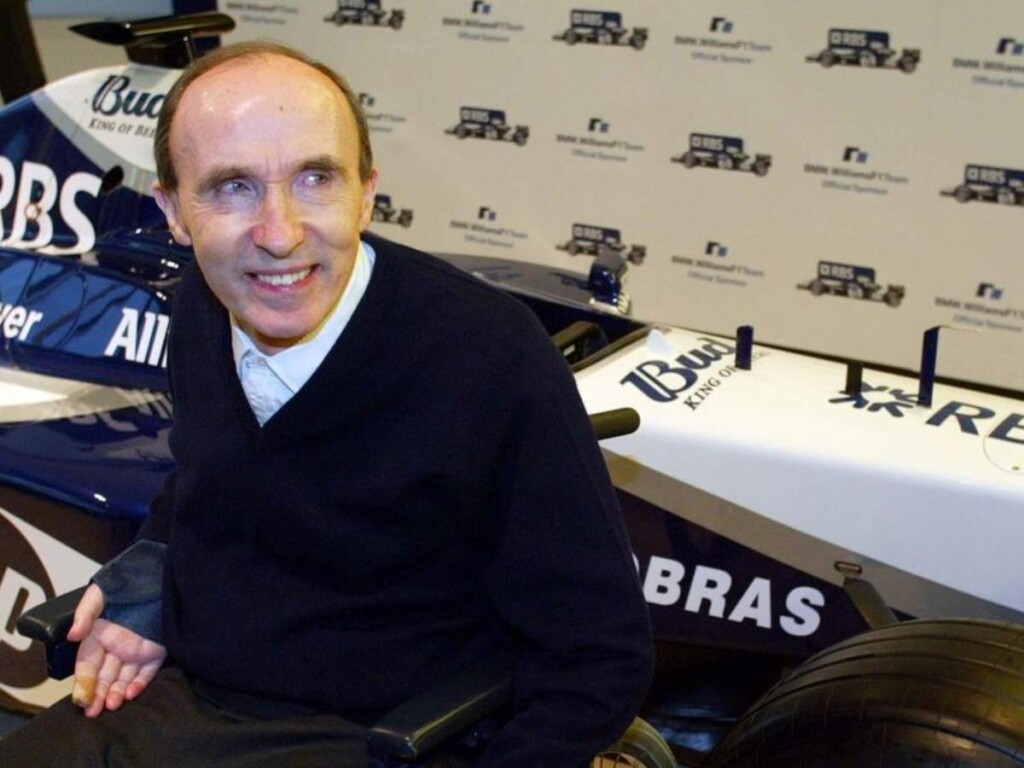 Sir Frank Williams was a British entrepreneur and racing driver who established the Williams Formula One team in 1977. His persistent devotion to the sport resulted in an astounding nine constructors' and seven drivers' titles, establishing him as the most successful team principal in Formula One history. Beginning as a driver and technician, Williams founded Frank Williams Racing Cars in 1966, motivated by his passion for racing. Williams persevered and pursued his ambition despite various hurdles, including doing team business from a phone box after being disconnected for unpaid fees and sponsor letdowns.
He founded Williams Grand Prix Engineering with Patrick Head in 1977. Clay Regazzoni drove the Cosworth-powered Williams FW07 to victory in the 1979 British Grand Prix two years later. This heralded the start of a period of supremacy in which Williams led the team to 114 Grand Prix victories, seven drivers' championships, and nine constructors' crowns between 1979 and 1997.
Williams' Formula One history demonstrates his inventive spirit, strong resolve, and unyielding pursuit of perfection. Even after stepping away from the board of directors of Williams F1 in 2012, his influence in the sport remained until the team's sale in 2020. In 2019, the queen bestowed a knighthood on him. He passed away n 2021.
Honorable Mention
Christian Horner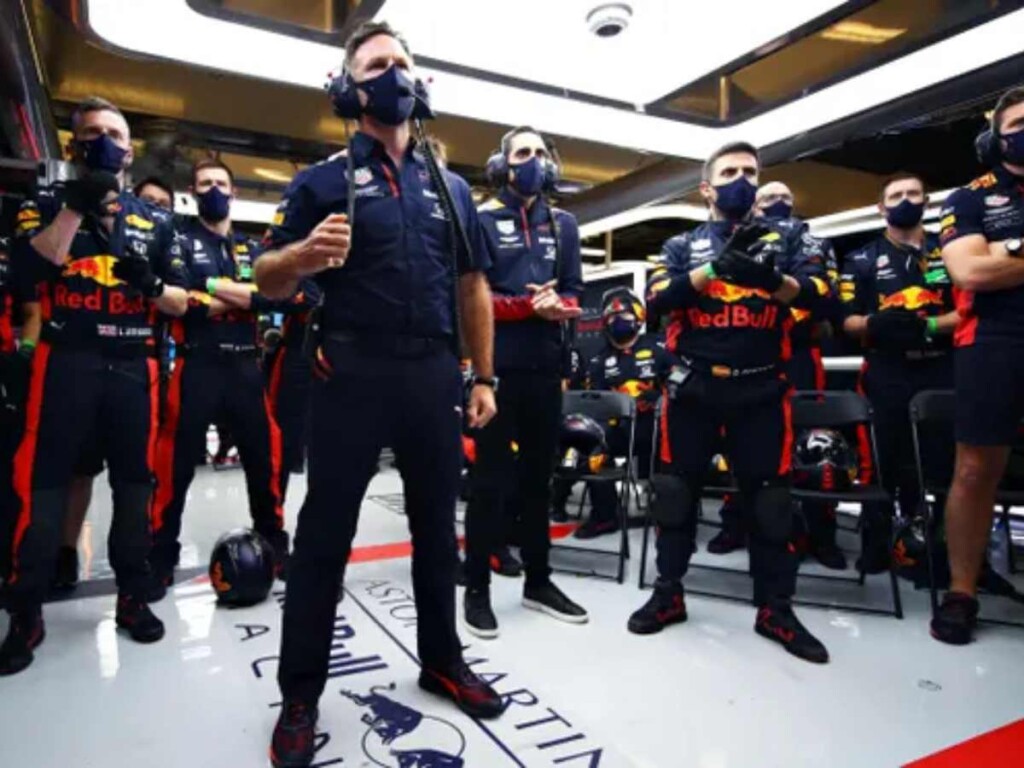 Christian Horner currently holds the title of Team Principal for the Red Bull Formula One team. Horner's long motorsports career began as a professional racing driver in the British Formula Three, British Formula Two, and Formula 3000 championships. Later, while competing, Horner formed the Arden team, which he later moved his focus to by becoming the president of the International Formula 3000 team Arden International Motorsport in 1999.
Since 2005, Horner has held his current position as the Team Principal of Red Bull. He led the team to eleven world titles, including five World Constructors' Championships and six World Drivers' Championships. Horner's strategic thinking has earned him accolades, including an OBE (Order of the British Empire) in 2013. The team's success can be attributed to the contributions of maverick aerodynamicist Adrian Newey, whom Horner recruited. 
Horner's team development skills were evident when he helped cultivate the talents of Sebastian Vettel, Max Verstappen, and Daniel Ricciardo, resulting in four consecutive Constructors' Championships and four consecutive Drivers' Championships from 2010-2013. Red Bull is once again a dominant force in the new downforce era, and Horner's continued success will elevate him to the top echelons of the sport.
Flavio Briatore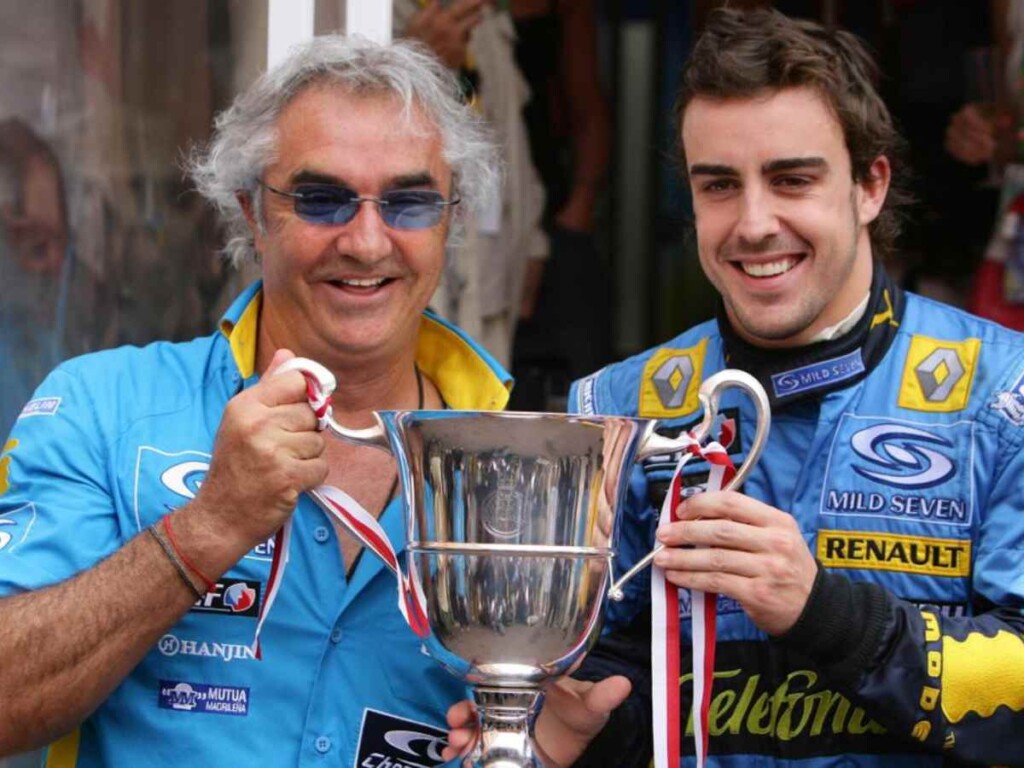 Flavio Briatore, an Italian tycoon, began his professional career as a restaurant manager and insurance salesman in Italy. Briatore launched a slew of lucrative Benetton franchisees while living in exile in the Virgin Islands and the United States. Briatore was appointed manager of the Benetton Formula One racing team in 1990 by the renowned Luciano Benetton, who led the team to two constructors and drivers championships with the great Michael Schumacher in 1994 and 1995. 
Notably, Benetton was acquired by Renault F1 in 2002, with Briatore rehired as team principal until 2008. During this period, he groomed and nurtured the brilliant Fernando Alonso to two world titles. Despite Briatore's pivotal involvement in developing two of the sport's most promising drivers, the infamous 2008 "crashgate" controversy tarnished his image, leading to a lifelong ban from F1. Briatore is still regarded as a successful team principal who led Renault to 2 world titles and for producing the two greatest talents in F1.
In case you missed it: