Walid Regragui, manager of Morroco and the first manager of African descent to take an African team to the semi-finals, spoke about Real Madrid manager Ancelotti. Regragui was listed for the FIFA coach award along with Argentina manager Lionel Scaloni and Manchester City boss Pep Guardiola.
"I think that what distinguishes the great coach today at the highest level is the management of individuals, so we must look at Ancelotti," said Regragui. The former Moroccan international has similarly praised Ancelotti before.
During Morocco's hosting of the FIFA Club World Cup, the two spoke during a training session. Standing on the sidelines, Regragui pointed out where the teams had been training for the Club World Cup. The two coaches greeted each other while congratulating one another on their teams' performances in 2022. Real Madrid won the Champions League and Spain's La Liga. Meanwhile, Morocco captured the world's attention and heart with a historic run at the World Cup in Qatar.
"I have learned so much from you," Regragui said in Spanish to Ancelotti. Regragui also named Real Madrid the "best team in the world." Spanish media asked Regragui what he liked about Ancelotti and his coaching style. He replied: "I like that he is close to the players and always wins, he is a humble person, and this is the most important thing in football."
In case you missed it: WATCH: "One man, so much talent"- Fans react as Harry Kane turns 'burger chef' after becoming England's top goal scorer
Xabi Alonso on Ancelotti to Brazil speculation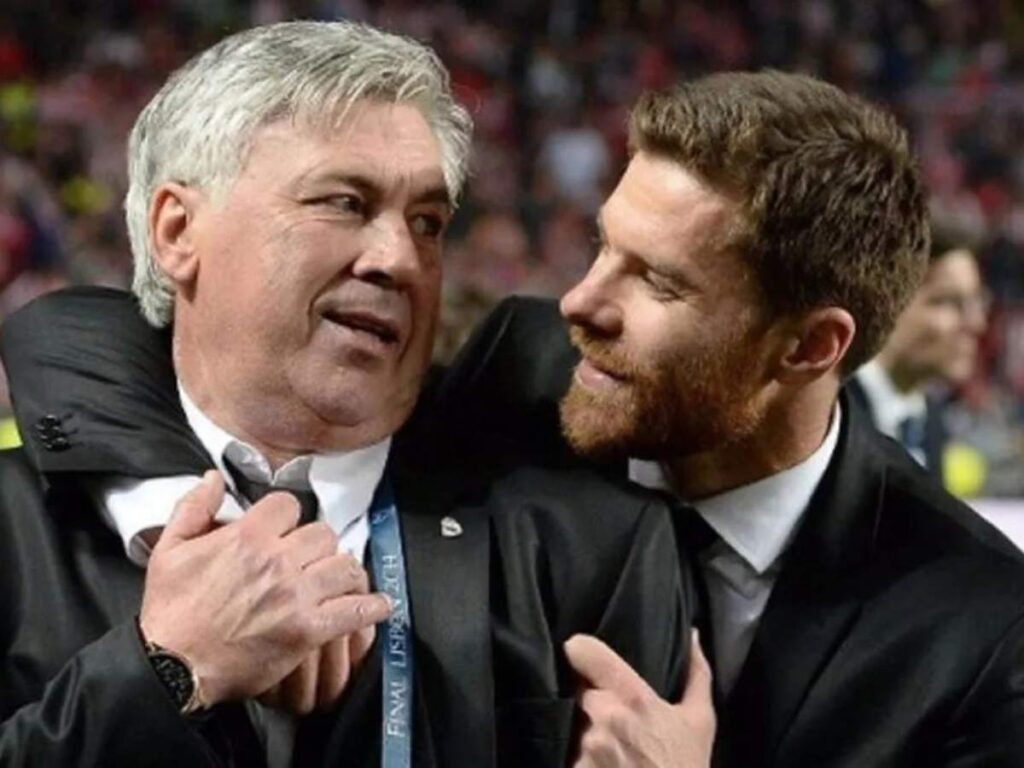 Former Real Madrid midfielder Xabi Alonso was asked about a potential move to Brazil for Real Madrid manager Carlo Ancelotti. He replied saying, "Ancelotti to Brazil? It's very difficult to talk about rumors. I have a great affection for him. He is a very special guy in a very special club with a very big challenge which is to repeat a UCL win. I hope they achieve it."
Xabi Alonso is currently Bayer Leverkusen's manager. Die Werkself are currently 8th in the Bundesliga. Alonso previously won the Bundesliga with Bayern Munich, in 2015, 2016 and 2017. He has also won La Liga and the Champions League with Spanish giants Real Madrid.
Related News:
"How can you put him ahead?" Juventus legend ranks Real Madrid coach Carlo Ancelotti way below Antonio Conte, Allegri, and others
WATCH: "Cutest thing I saw today"- Fans react to Cristiano Ronaldo hugging a young fan after he performs 'SIUU' celebration in front of him