Sir Jim Ratcliffe will fight for Manchester United with Qatari banker Sheikh Jassim bin Hamad Al Thani as both parties agreed to improved bids worth more than £5 billion. The two prominent bidders are expected to submit their proposals close to the 9 p.m. Wednesday deadline, giving United fans hope that the Glazers' fractious 18-year reign is ending.
If the club's unpopular American owners approve a sale, sources familiar with the bidding process say Sir Jim has always been determined to compete 'head-to-head' with the Qataris. Any purchase looks poised to shatter the world record price for a sports franchise. Last year, the Denver Broncos American football team was sold for a record-breaking £3.8 billion.
The rival bidders have declined to state precisely how much they are offering, but sources close to both groups confirmed improved deals are expected following talks with the club last week. The Glazers have been looking for well over £5 billion to consider parting company with the club.
The Glazers paid £800 million for Manchester United in May 2005. They were later chastised for withdrawing £1.1 billion from the club during their reign, including £743 million in interest payments on the money they used to buy the club. To the fury of supporters, the family also paid themselves £133 million in dividends between 2012 and 2022, the most of any Premier League owner during that period. The purchase is estimated to have cost United more than £1 billion in interest and other fees.
In case you missed it: "So that he can come to Brazil," Manchester City's Ederson desperately wants to beat Real Madrid for this reason
The calamitous relationship between Manchester United fans and the Glazers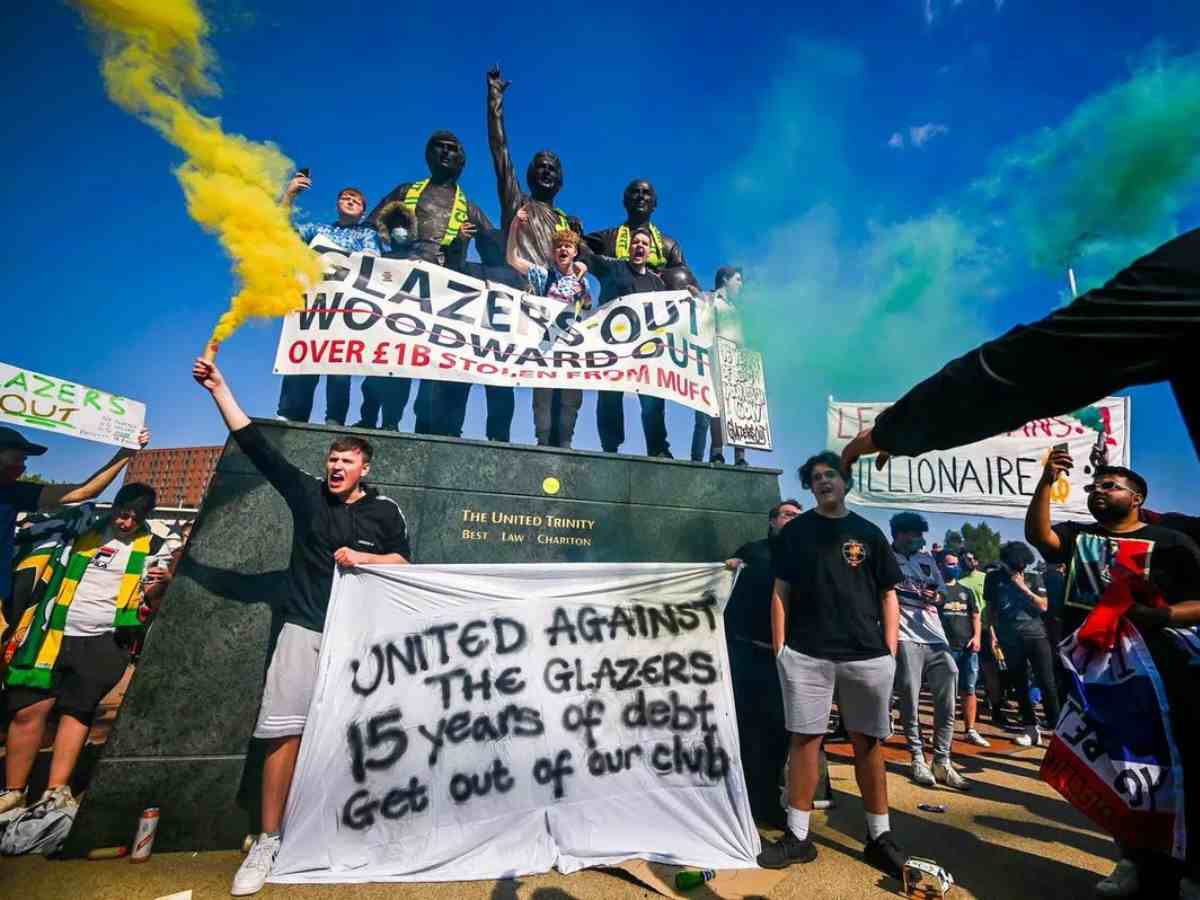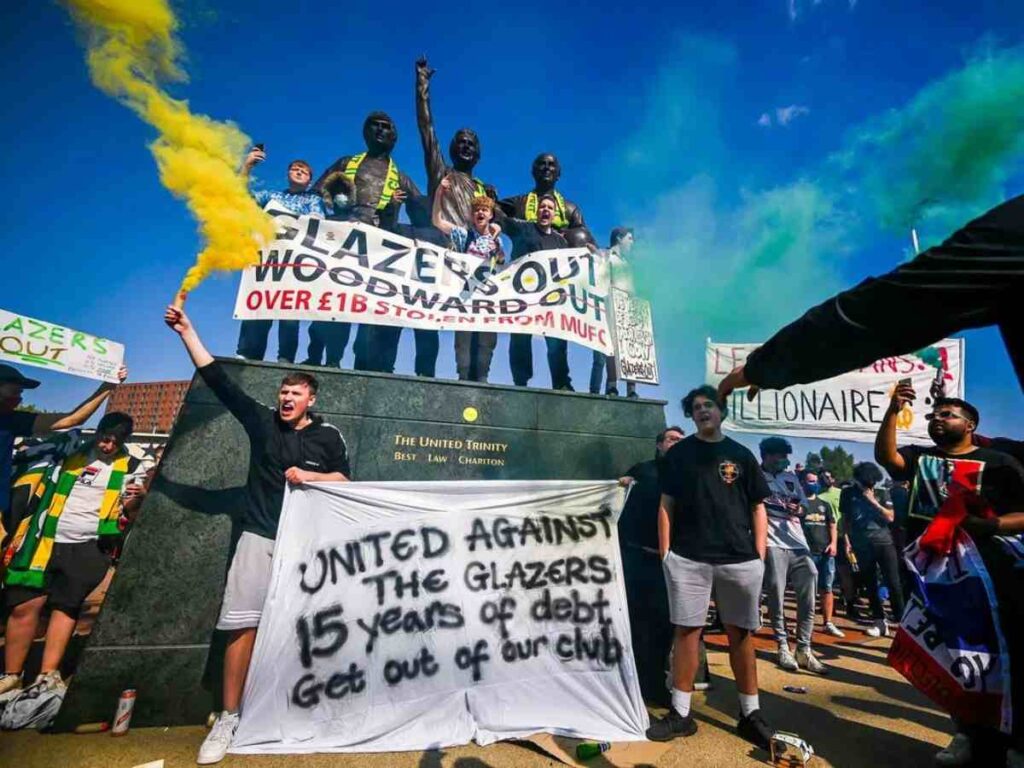 Manchester United fans and the Glazers have always had an awful relationship. As part of the family's leveraged takeover, the Glazers loaded their own £525m borrowings to United to repay. Fans were disgruntled and officially registered FC United of Manchester in protest. The family made their first visit to Old Trafford in 2005. They were driven away in a hurry by police amid furious protests. The first 'Love United Hate Glazer Stickers' at Old Trafford were seen during this time.
Following Sir Alex Ferguson's retirement in 2013, the bond between the two deteriorated further. It became clear that Avram Glazer's top priority was commercial value, as opposed to on-pitch success. Fans were incensed with the negligence shown by the owners. Old Trafford was in horrid shape, and the transfer market strategy was incoherent.
However, things only took a turn for the worse when Joel Glazer served as the co-chairman for the disastrous European Super League proposal. It led to protests inside the stadium on May 2 and a postponed game. Joel wrote an open letter promising more communication. However, it unsurprisingly continued to be more of the same at United.
The Glazer family finally announced its intention of "commencing a process to explore strategic alternatives" in November last year. Fans were relieved as the news meant a potential end to its 17-year ownership of the club.
However, it's not just only the love for their favorite teams is that what makes fans go crazy over every aspect of their game. In UK, fans are also actively involved in betting on match results and some people prefer this element to rely on sports teams, despite the frustration that it can lead to. So if you are bored of betting on sports because you keep losing, it could be worth checking onlinecasinos.co.uk to see if you might see a change of luck. They help punters to find the best odds after they have done their research on when and where to gamble. In a similar way to sports, there is barely an adrenaline rush like it.
Related News:
Gerard Pique's mother helped him hide 'Clara Chia affair' from Shakira: Reports
Real Madrid to inaugurate new Santiago Bernabeu in Super Bowl style; also announces the launch date