The PGA Championship 2023 witnessed a dramatic turn of events as golf legend Phil Mickelson found himself embroiled in a rules debate with an official during Friday's second round. The incident, which occurred on Oak Hill's treacherous sixth hole, added an unexpected twist to Mickelson's performance at the tournament.
Despite his disagreement with the ruling, Mickelson managed to navigate the situation, avoiding further penalties and continuing his quest for success. As Mickelson teed off on the challenging par 4, he found himself in a precarious position after his ball landed in a hazard along the right side.
Expressing his dissent, Mickelson voiced his disagreement with the official's assertion that he had taken an improper drop. In his distinctive style, Mickelson acknowledged the official's intervention but maintained his conviction.
Seeking clarification, Mickelson requested a second opinion, which ultimately reinforced the initial decision. The rules official explained a rule modification implemented in 2023, which mandated that the drop be placed directly on the line where the ball entered the penalty area. Mickelson believed he was entitled to a two-club-length "semicircle" for his drop.
Related: Peter Uihlein withdraws from LIV Golf lawsuit against PGA tour
Phil Mickelson manages to avoid penalty following argument with PGA official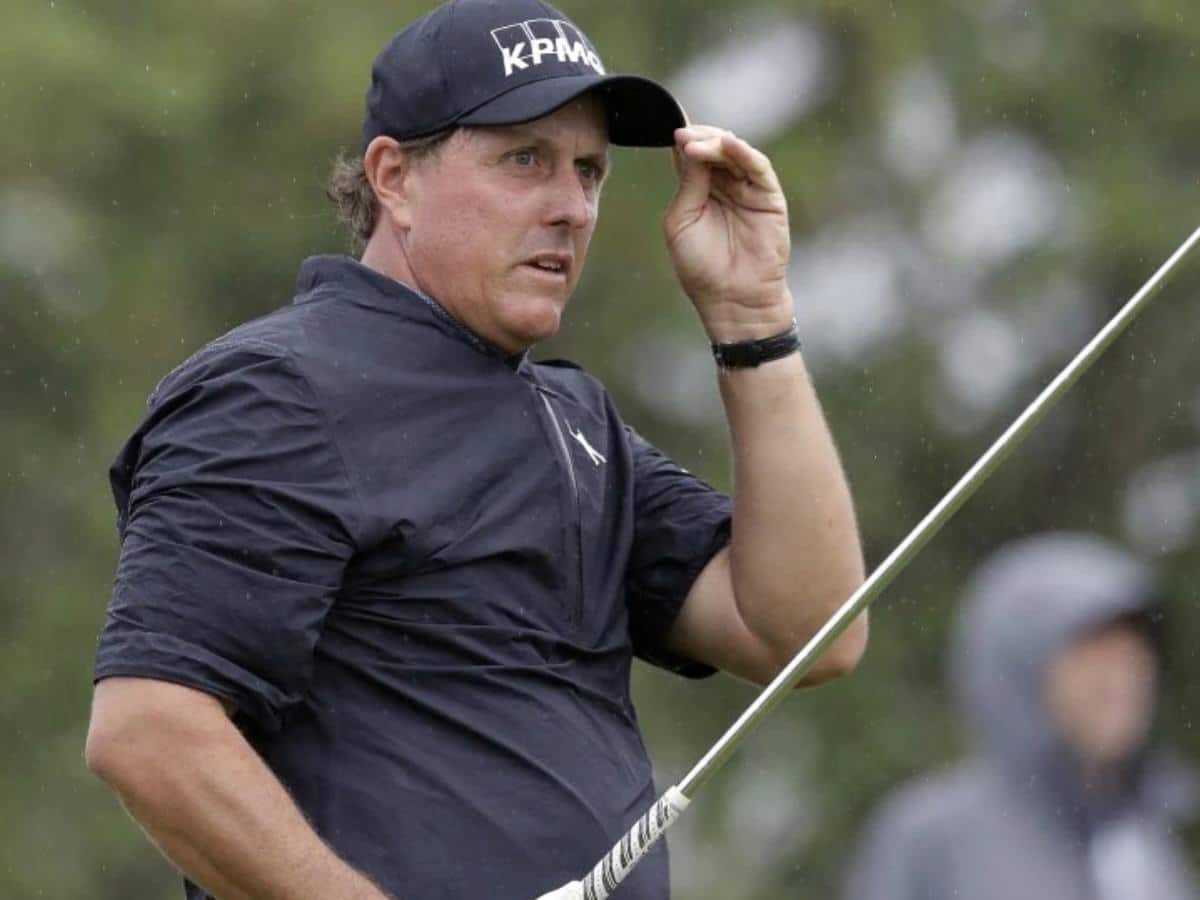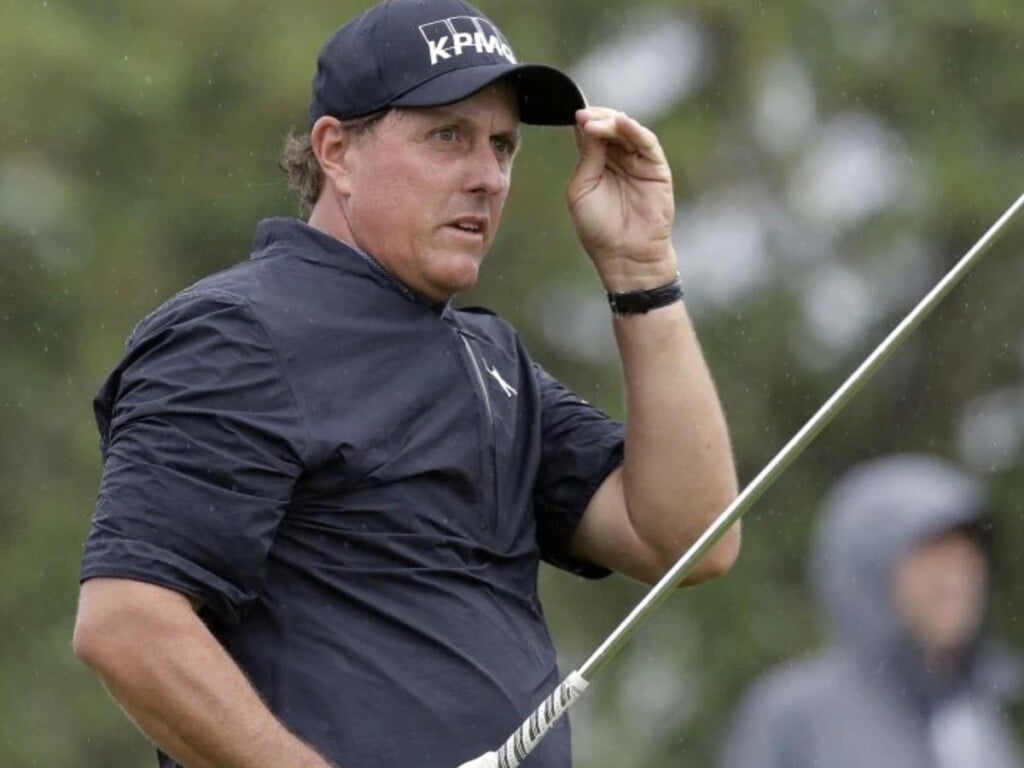 Despite the controversy, Phil Mickelson displayed remarkable composure and continued his round with determination. Undeterred by the hiccup, he responded by carding three consecutive pars, ultimately posting a two-over-par 72.
With a cumulative score of five over par for the tournament, Mickelson appeared to be on the cusp of making the cut, securing his progression to the weekend at the demanding Oak Hill course.
According to Golf Digest, This performance underscored his unwavering commitment to achieving his 100th cut in a major championship, a milestone in his legendary career and an opportunity to equal the record held by golf luminaries Jack Nicklaus and Raymond Floyd.
While his disagreement over the drop ruling made for captivating television, Mickelson demonstrated his resilience by regaining focus and delivering a solid performance in the face of adversity.
As he seeks to secure his place in golf history, Mickelson's ability to overcome challenges and persevere underscores the enduring spirit of a true champion.
As Phil Mickelson walked off the course after the rules debate, he found himself surrounded by enthusiastic fans seeking a piece of his signature. With characteristic humility, Mickelson graciously obliged, spending nearly ten minutes signing close to a hundred autographs.
This genuine interaction between the golfer and his devoted followers epitomized the unique connection Mickelson shares with his fans, transcending the boundaries of the game itself. It served as a reminder that Mickelson's impact extends far beyond his on-course performances, endearing him to a vast and loyal fan base.
In case you missed it: