The ongoing dispute between the PGA Tour and LIV Golf seems to grow with each passing day. The world of golf has been split up into two halves ever since the formation of LIV Golf. Founded by veteran Greg Norman in 2021, the Saudi-backed league has faced a lot of heat from fans for trying to revolutionize the sport.
The recent development in this ongoing war involves Phil Mickelson who has stood firm to defend the breakaway league. He has now taken an interest in Rory McIlroy. McIlroy, who has been one of the prolific names in golf has some history with Mickelson.
The golf veteran has now claimed that McIlroy would be a great fit for the LIV league. He said so following his poor performance at the recent PGA Championship. He taunts him stating that he needs an off-season to find his groove and LIV would be a perfect fit for him considering the lower event rate.
McIlroy is among many golf greats including Tiger Woods and Jack Nicklaus who have time and again denounced the Saudi-backed tour. Mickelson took a brutal shot at his former teammate while knowing his stance toward the Saudi-funded tour. He's been recently trending on Twitter not only for his take on McIlroy but also for his spat with Brandel Chamblee.
Mickelson later stated that McIlroy's "bs behaviour" could be a reason why no team would want him on the team. "Problem is I don't think there's a team that wants him on it because they'd have to deal with all his bs," the veteran stated.
Related: Rory McIlroy mocks LIV Golf players while backing Brooks Koepka as deserving candidate on 2023 US Ryder Cup team
Rory McIlroy has time and again refused to join the breakaway LIV league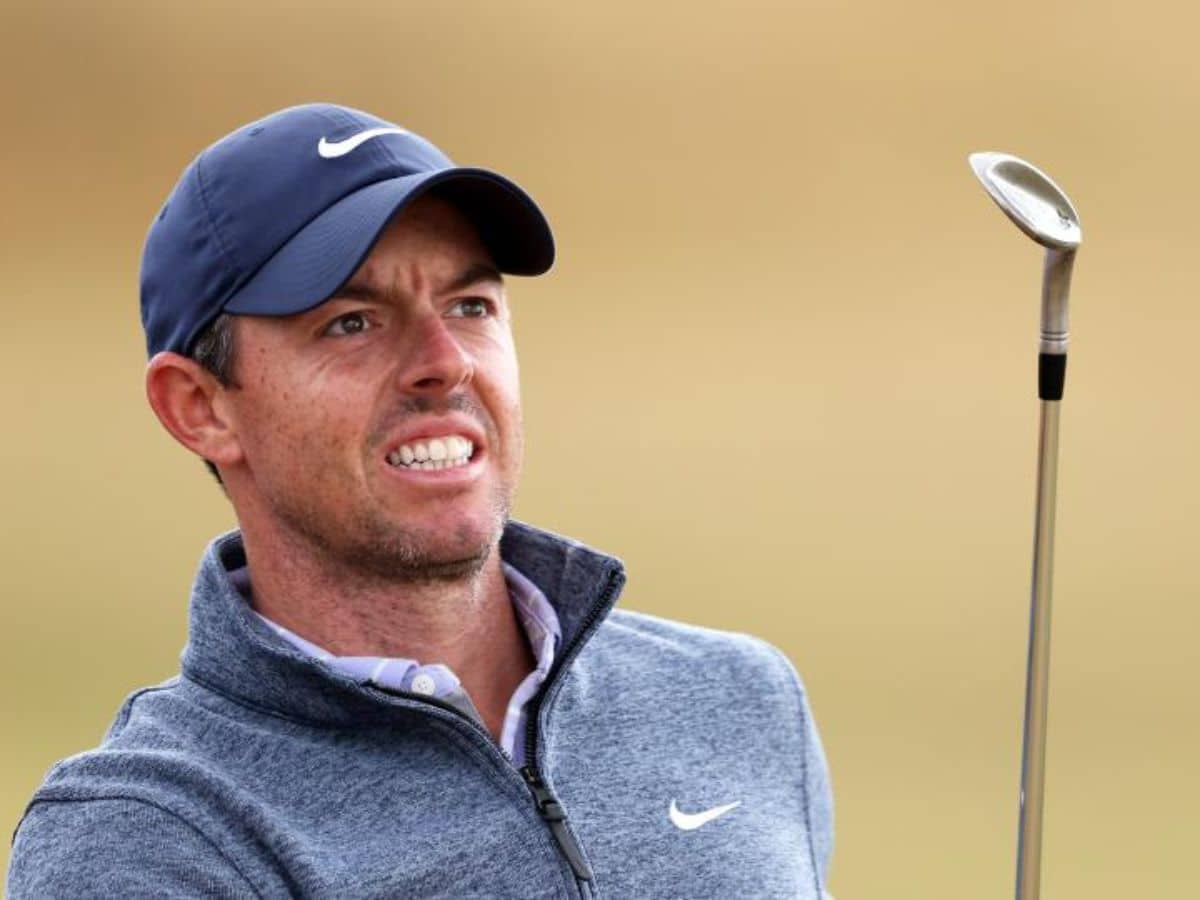 In years gone by, Rory McIlroy has marked his name as one of the best players in golf. The Northern Irishman has won several accolades in his career but the Masters jacket has always eluded him. Despite this failure, McIlroy has stayed true to his words and has neglected the advances of the LIV league on joining them.
There is no love lost between him and Mickelson. McIlroy has not been shy about showing his personal feelings toward him and the tour. At a PGA Tour's Netflix documentary of "Full Swing", McIlroy shouted "F*** you, Phil" at the cameras.
Well for now McIlroy is likely to stick with PGA Tour. However, stranger things have happened before. If McIlroy decides to change his allegiance to LIV, it could no doubt become the biggest talking point in golf. For that to happen, something miraculous has to take place.
Meanwhile, McIlroy recently mocked the LIV players for not getting a chance at the Ryder Cup team. He backed Brooks Koepka for getting the spot but claimed that the other players from the Saudi-backed-tour should not be allowed to participate.
In case you missed it:
WATCH: Billy Horschel talks about challenging season in an emotional post-round interview at Memorial Tournament
Paige Spiranac delivers a harsh reality check to scratch golfers by referring to golfing GOAT Tiger Woods