| | |
| --- | --- |
| Name | Lando Norris |
| Age | 23 |
| Occupation | Formula 1 Racing Driver |
| Net Worth | $25 Million |
| Salary | $20 Million |
| Endorsements | McLaren, Bell Helmets, Wearegrip, ADD Management, PAP |
| Nationality | British |
Last Updates – January 15, 2023
If there was one driver in the current Formula 1 grid who people believe has the potential to be a world champion, it would be McLaren's Lando Norris (alongside other names such as Charles Leclerc and George Russell). Ever since he drove his first race back in 2019, he has constantly proven his mettle by delivering consistent performances. He has proven his critics wrong time and again.
In 2021, he was set to partner with Daniel Ricciardo – often considered one of the best drivers on the grid. But the Australian could scarcely match up to Norris, and was comprehensively beaten by about 45 points (160 points for Norris vs 115 for Ricciardo). This cemented Norris' reputation as one of the best (young) drivers on the grid. In 2022, the Briton was even more dominant over his teammate – scoring 122 points compared to Ricciardo's 37.
He was also the only driver outside of the top three teams to score a podium finish, a feat which he achieved in Imola. By now, Norris has cemented his 'potential world champion' status. In addition to this, he is one of the most popular and well-loved drivers on the grid. It's understandable why you may want to know more about him.
Lando Norris Net Worth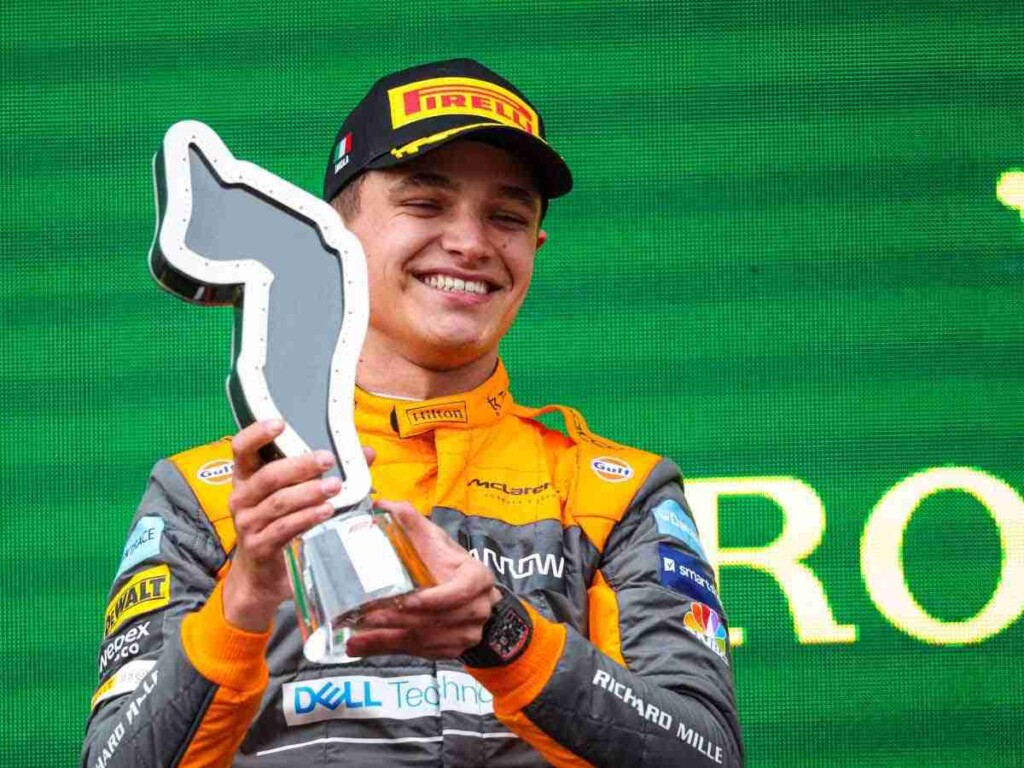 Lando Norris made his racing debut in 2014 for the Ginetta Junior Championship, finishing 3rd. A year later, he won the MSA Formula Championship while racing for Carlin. In 2016, he won three racing series – Eurocup Formula Renault 2.0, Formula Renault 2.0 NEC, and the Toyota Racing Series. Next year, he won Formula 3 and capped off his junior career by finishing second in Formula 2 in 2018.
As per MARCA and the latest information, Lando Norris' Net Worth is estimated to be around $25 Million. This includes his Formula 1 salary, sponsorship deals, and endorsements. However, when you extend your definition of net worth to include his family assets, then this figure increases by quite a bit. His father, Adam Norris, made a fortune through pension funds. Factoring this in, Norris' net worth would be around $280 Million.
Lando Norris Formula 1 Salary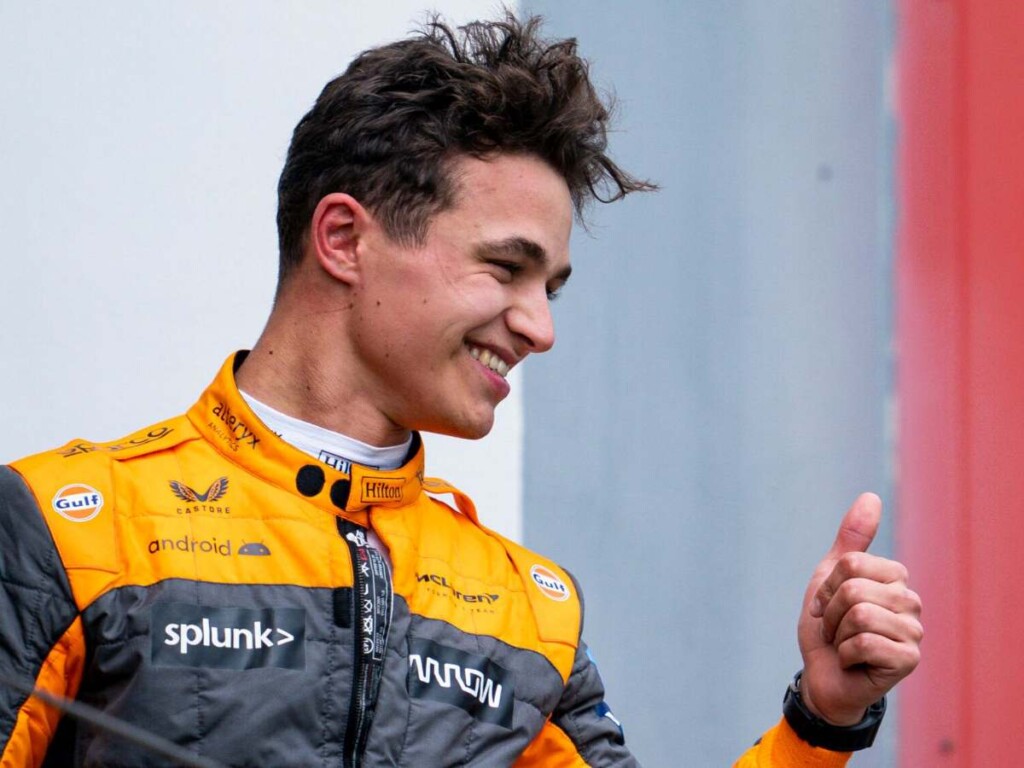 After signing a contract extension with McLaren in early 2022, Lando Norris is now one of the highest-paid Formula 1 drivers. His current contract, which runs until the end of 2025, reportedly fetches him around an annual $20 million. While this is clearly a huge amount, it is still considerably less than the behemoth salaries of Max Verstappen and Lewis Hamilton, which are said to be in the region of $40 million.
As Formula 1 and Norris' own personal brand continue to grow, this salary is expected to increase even further. Especially if he can get that elusive first-race win and then a world championship or two.
Lando Norris Endorsements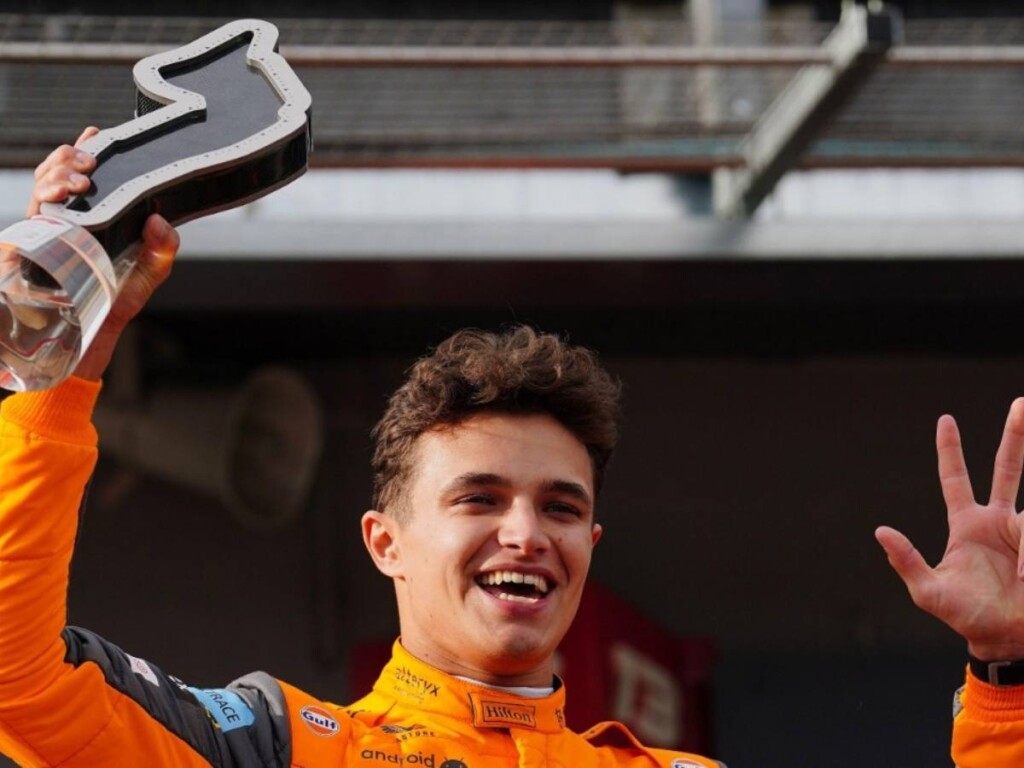 You may not know of this, but Lando Norris's father is one of the richest people in the UK. Adam Norris is a multimillionaire who made his fortunes through pension funds. Norris' mother Cisca Wauman is Belgian and the 20-year-old holds dual citizenship from Britain and Belgium. Now, Lando is also pulling in a very large salary. His popularity, 'potential world champion' status, performances, and general demeanor make him a lucrative sponsorship opportunity.
The young Briton is currently sponsored by McLaren, Bell Helmets, wearegrip, ADD Management, and PAP.
Lando Norris Girlfriend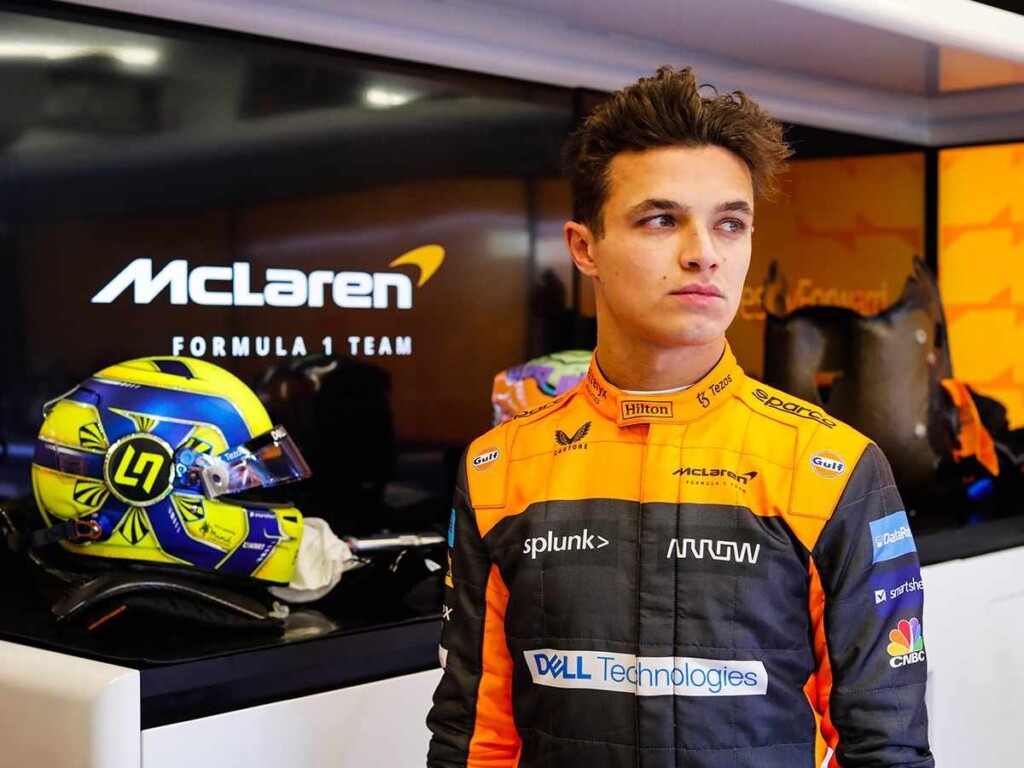 Lando Norris is currently believed to be single. His last relationship was with Portuguese fashion model, Luisinha Oliviera. It's not exactly known how long they were together but had gone 'public' in January 2022. In September of the same year, Norris posted a statement on Instagram confirming the pair's breakup. His ex-girlfriend, Oliviera, currently has 375K followers on Instagram.
Lando Norris House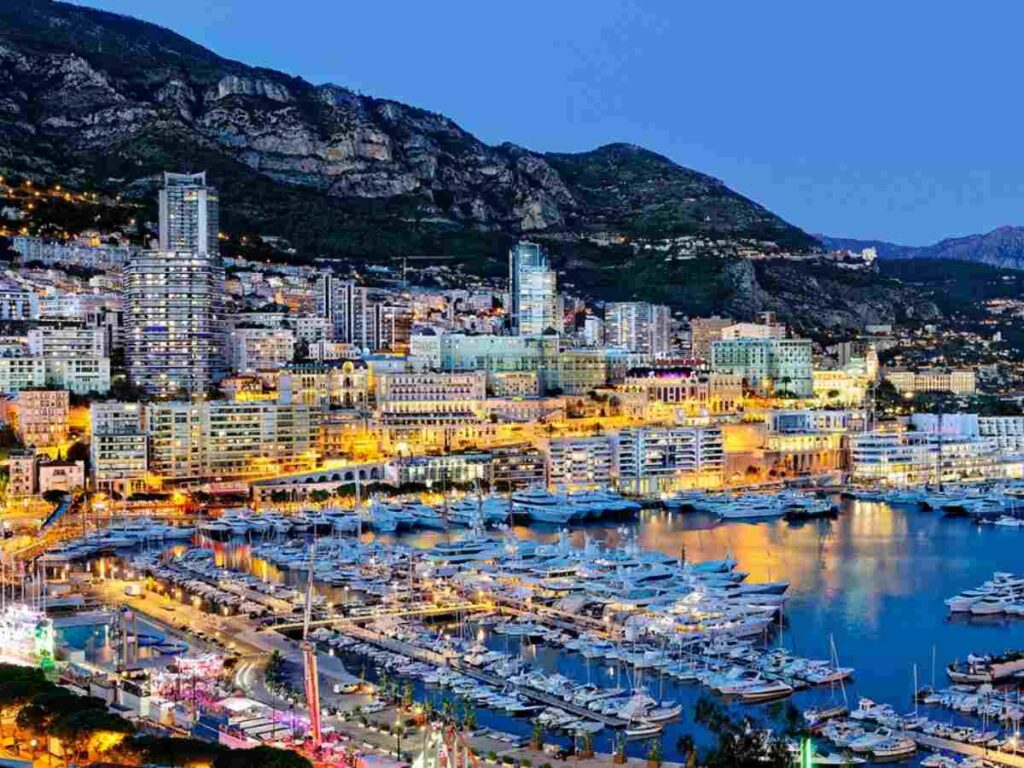 In December of last year, Lando Norris announced through social media that he will be living in Monaco when 'not at the factory or the track'. He is not the only F1 driver to reside in Monaco (as you may well know!) and joins names like Max Verstappen, Nyck de Vries, Charles Leclerc, Lewis Hamilton and Daniel Ricciardo in that he owns(or rents, in Verstappen's case) a place in the Principality.
In February 2022, Norris confirmed that he had completed his move to Monaco. Speaking to media including RacingNews365.com, He first joked: "I have now moved into my mansion!" then continued: "[My] small apartment in Monaco… it's lovely, I've got a nice view." Exact details about his house are currently unknown.
Lando Norris Car Collection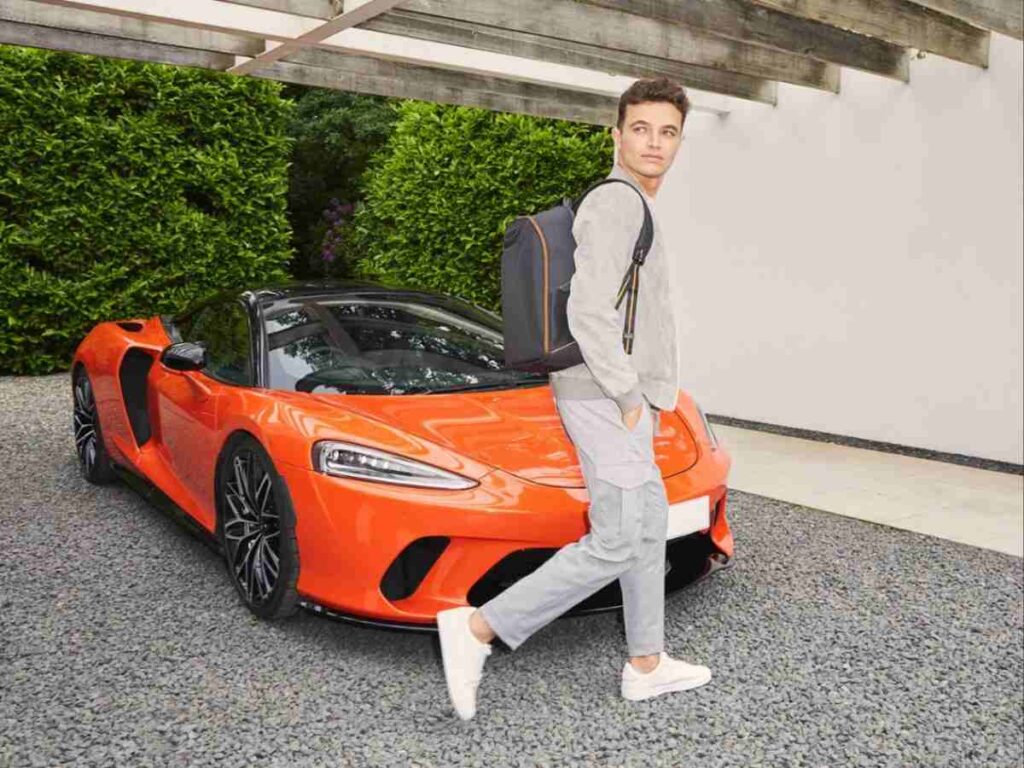 Lando Norris has a pretty swanky car collection. Among the cars that he possesses are a Rolls-Royce Wraith ($1 million), a McLaren 720S ($1 million), and a Lamborghini Aventador (also valued at a million dollars). Then there's also a Mercedes-AMG and a Ferrari F8.
Read More: What Cars does Lando Norris drive in his personal life?
Lando Norris Charity Work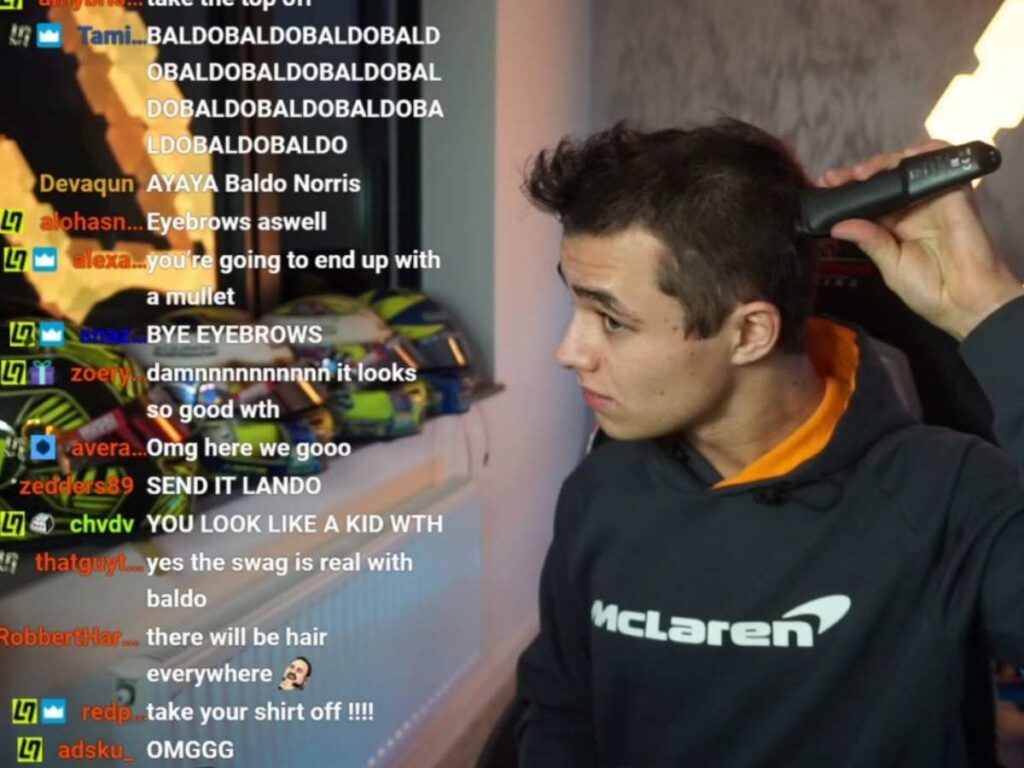 Lando Norris put his gaming and sim racing abilities to good use. In April 2020, Norris raised over $10,000 as part of a charity stream on Twitch. The proceeds from the stream were meant to aid those affected by COVID-19. Norris raised over $12,000 and shaved off his head, a promise he made if he hit $10,000 in donations. He further raised £8,400 in a charity Twitch stream with footballer and Arsenal legend Ian Wright for mental health charity Mind.
Lando Norris Online Popularity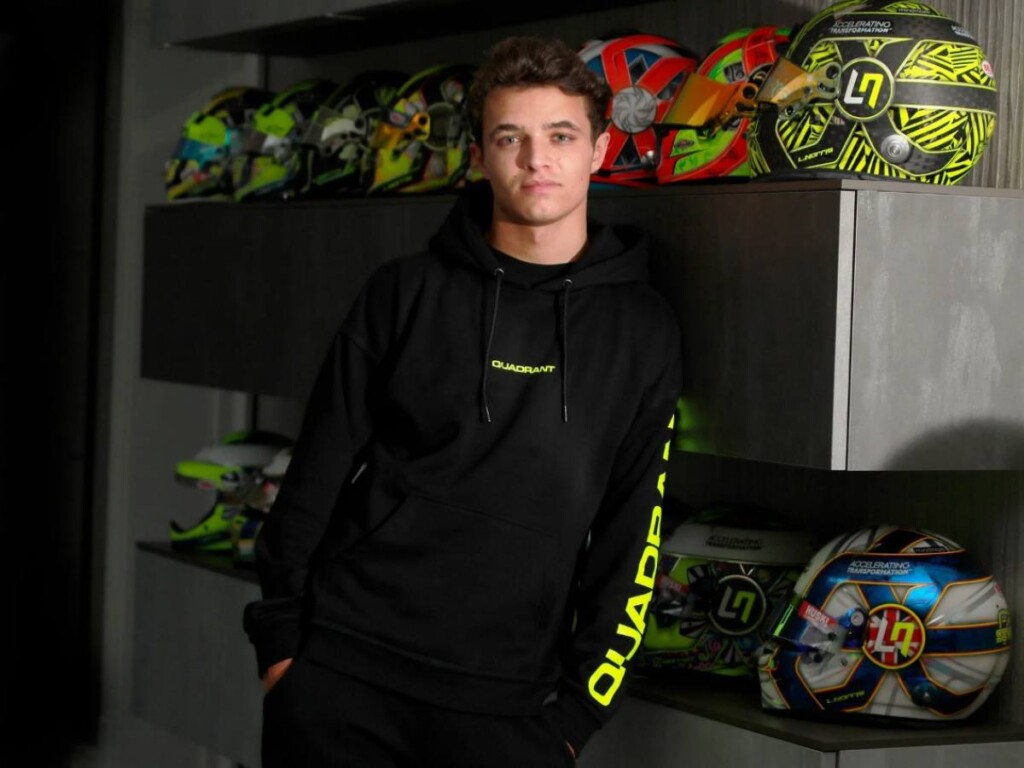 Norris has also cultivated a fan base through streaming online. He regularly plays games such as Call of Duty and Minecraft on the streaming platform Twitch, where thousands of people watch him play weekly. Lando Norris was a key member of the so-called 'Twitch quartet' – which also included George Russell, Alex Albon, and Charles Leclerc.
His popularity online is such that he founded an e-sports, content creation, and lifestyle in the same year, by the name of Quadrant. The brand's YouTube channel currently has around 565,000 subscribers. Quadrant's website describes the company as: "Quadrant is a gaming and lifestyle brand that combines Lando's love for Gaming, Lifestyle, Content, and Apparel."
Quadrant currently has a large base of content creators, including YouTuber Aarava. Apart from that, they also compete in Call of Duty and HALO. In case you want to look around the Quadrant website for yourself, or buy merch, click also. Norris also has a sizeable following on his Instagram account as well, currently at about 5.9 million.
Related: Lando Norris helmet for Singapore GP
How old is Lando Norris?
Lando Norris was born on 13 November 1999 and is currently 23 years old.
Which team does Lando Norris drive for in F1?
Lando Norris drives for McLaren.
Where was Lando Norris born?
Lando Norris was born in Bristol, England.
When did make his F1 debut?
Norris made his debut in a practice session at the 2018 Belgian Grand Prix with McLaren. He made his race debut the next year at the season opener in Australia, where he finished P12.
How many podiums does Lando Norris have?
Lando Norris has 6 podium finishes to his name in Formula 1, with the latest coming with a P3 at the 2022 Emilia-Romagna Grand Prix (Imola).
What is Lando Norris' best F1 result?
Lando Norris' best Formula 1 result came about at the 2021 Italian Grand Prix, where he finished second behind then-teammate Daniel Ricciardo.
Is Lando Norris rich?
Lando Norris's father, Adam Norris, is one of the richest people in the UK.
Related: Lando Norris Wealthy Family: Does the McLaren driver come from a rich family?
What is Lando Norris' Net Worth?
As of 2022, Lando Norris' Net Worth stands at around $25 million.
What is Lando Norris' Salary?
Lando Norris earns a salary of about $20 Million at McLaren after his new contract extension, signed in 2022.
Also Read : "I hate driving the cars," Lando Norris gives an absolute judgement on the constant rule changes in F1