NASCAR imposed penalties on five Cup Series teams, four Hendrick Motorsports teams, and one Kaulig Racing for unauthorized modification to their cars' vents (hood louvers). The issue was discovered at the Phoenix Raceway. The penalty includes suspension of the crew chiefs for four races for all four Hendrick Motorsports teams. The team is appealing the penalty but will face the four race suspensions for the crew chiefs. 
NASCAR wants the teams to face the consequences of modifying single-source supplier parts. Despite their warning last season, the teams continue to violate the rule. Last season, two of Joe Gibbs Racing's cars, Denny Hamlin and Kyle Busch were disqualified from Ponoco. NASCAR is disappointed that the teams will continue to do the same thing in 2023.
HMS will serve the penalty from this weekend at the Atlanta Motor Speedway. The team named their interim Cup Series crew chiefs on Thursday. Brian Campe will replace Rudy Fugle as the crew chief of the No.24 of William Byron. Greg Ives will substitute for Blake Harris for No.48 of Alex Bowman. Kevin Meendering will fill in for Chief Cliff Daniels as Kyle Larson's crew chief. Tom Grey will substitute veteran crew chief Alan Gustafson for No.9 of Chase Elliott.
Related: William Byron is in for a legacy-defining race at Atlanta
Hendrick Motorsports has appealed NASCAR's penalties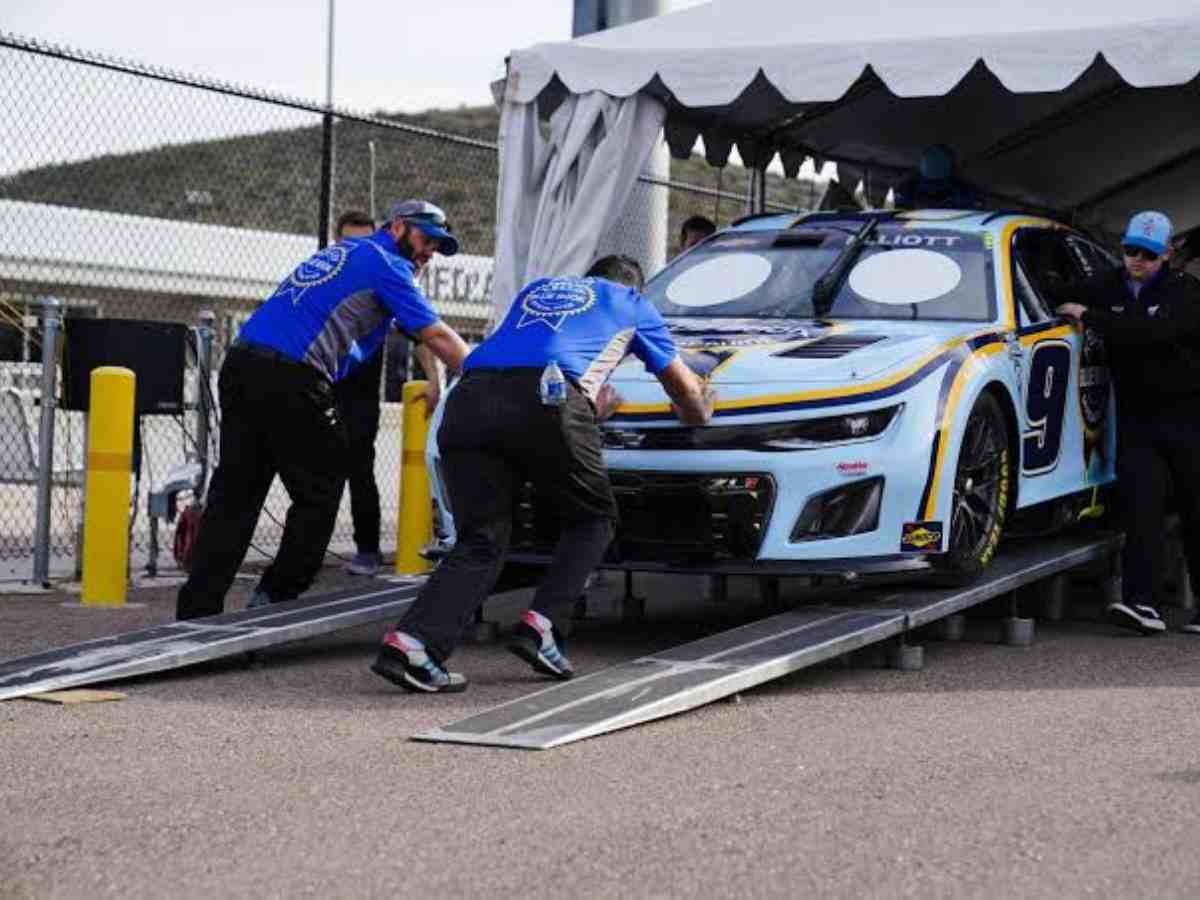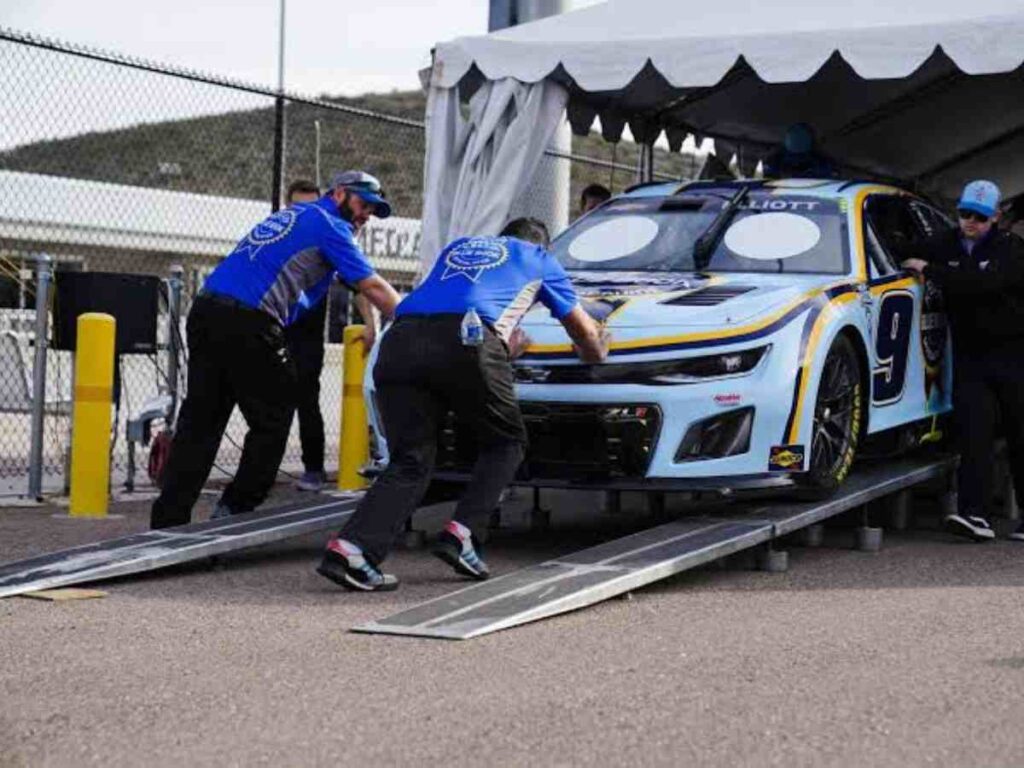 All four substitutes, Brian Campe, Greg Ives, Kevin Meedering, and Tom Gary, have engineering backgrounds. Ives has already worked with Alex Bowman, and he is his former crew chief. Meendering is a competition development manager. Campe is the team's technical director, and Tom Grey is an engineer. Hendrick Motorsports has experienced people filling in for the new chiefs. 
Josh Berry, the Xfinity Series driver, was announced as a substitute for the No.9 Chase Elliott early this month. Elliott sustained a fracture and is recovering from it.  This week is Berry's third start in the Cup Series this season. A lot is going on in HMS. But if they win the appeal, the crew chiefs could return to the track. 
Kaulig Racing received the same penalty, but they have not appealed yet. According to the penalties issued by NASCAR, Alex Bowman, Kyle Larson and William Byron will be docked 100 points and penalized 10 playoff points each. They are also fined $100,000 each. Unfortunately, Bowman who was the points leader fell to 23rd place after the penalties. Additionally, as mentioned, the crew chiefs were suspended for four races. Josh Berry will not have a points reduction as he does not collect Cup points. He is a full-time Xfinity Series driver.
In case you missed it:
Dale Earnhardt Jr. won't give Josh Berry a seat on the JRM Cup team.
Why didn't NASCAR strip William Byron of his Phoenix after HMS was caught cheating?