Daniel Suarez is usually known for his calm manner and collectiveness, on and off the track, as the Mexican-born driver is one of the most impressive at the same time cleaner drivers in the cup grid. But now in his first playoff season, the veteran has some unfinished beef with this JGR youngster that puts the limelight on the duo from Sunday's Kansas cup race onwards.
With only five laps remaining in stage 2, Suarez was engaged in a battle with Christopher Bell of Joe Gibbs Racing. As the battle wore on, Bell forced the No. 99 car into the wall, costing Suarez positions and giving them to the drivers who were trailing him: William Byron, Alex Bowman, and Joey Logano. Although he had hoped for more, Daniel Suarez was only able to get three points by the end of the stage.
Also read: Austin Dillon claims to be "the underdog" in the 2022 playoff grid
Find out what Daniel Suarez had said about his unchanged attitude towards Christopher Bell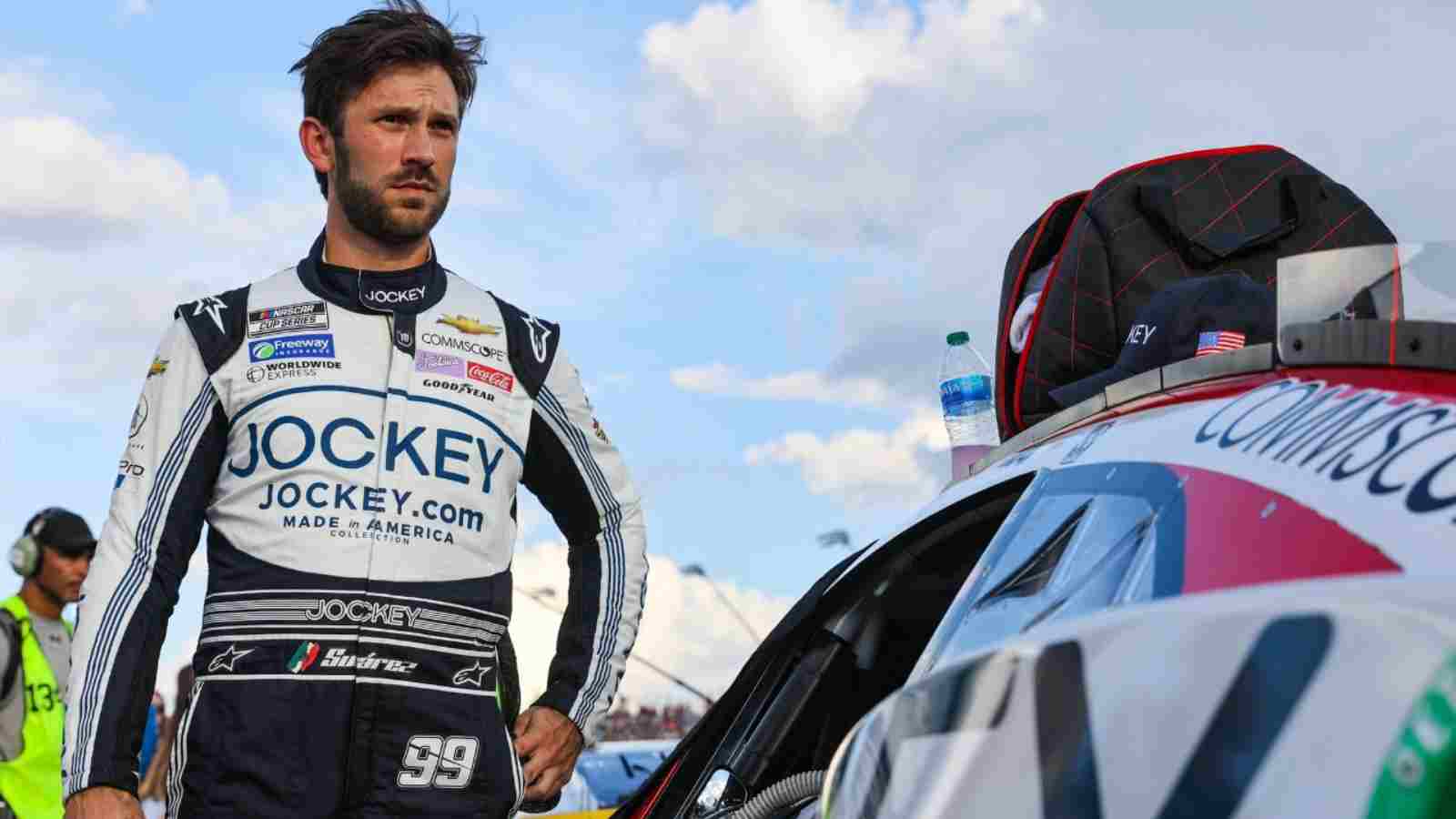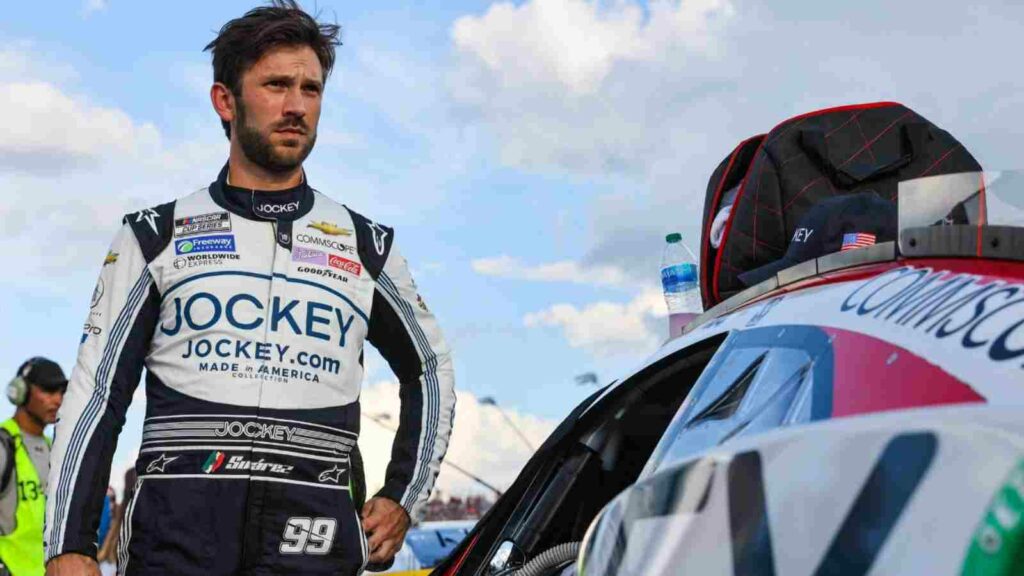 Daniel Suarez was asked about his retribution plans ahead of the Kansas cup race and whether he had a change of mind. The veteran acknowledged that nothing had changed as he stood by his claim that he was lucky enough to survive the day with minor damages to his car.
"No, nothing has changed. But once again, that's a perfect example of I have to control what I can control. Last week, I couldn't control what the No. 20 was going to do. I feel like we were very, very lucky that we were able to finish the stage and continue with minor damage," Daniel Suarez said.
Daniel Suarez went on to say that the car wasn't the same for him after the crash and point out that as a racer you have to live by the decision you took on the track. He added that it's an unspoken code in the cup garage that drivers will race you the same way you race them.
"The car wasn't the same. the toe and the right rear tire were messed up after that. But you make decisions as a race car driver. You have to live with those and that's the way he races. Something that is very, very general in the Cup garage is that you're going to race people and you have to expect those people to race you the same way back," Daniel Suarez added.
Daniel Suarez acknowledged that though he doesn't want to talk much about it he also doesn't forget the incident as he was lucky enough to escape something much worse saying "I'm not thinking about it too much, but I definitely won't forget what happened last week because it could have been way, way worse. I feel like got very lucky,".
Should Daniel Suarez have his revenge?
Also read: "No Crappy Ass Parts!" Twitter reacts to Kevin Harvick's wild idea to fix NASCAR short Track problem
Also read: "9/11 will never be forgotten, but to give it as an Obama mention only is disgraceful," NASCAR Twitter reacts to Bubba Wallace's 9/11 tribute paint scheme announcement