Ford giants Stewart Haas Racing's 2023 season is going from bad to worse. The championship-winning team is hit with the most severe penalty in the Next-gen car era. SHR was hit with the first L3 penalty after failing during the teardown in NASCAR's R&D center. It was Chase Briscoe's No:14 Mustang that was investigated.
According to the premier stock car racing sanctioning body, the No:14 team is penalized for violating multiple rules. The major violations are NASCAR Rule Book, Section 14.1F, which discusses counterfeiting a Next Gen single source vendor-supplied part; Section 14.6.A, which discusses underwing; and 14.6.3B, which regulate engine panel assembly. "The counterfeit part was the NACA duct to the engine panel. This single-source part is designed to help cool the car,".
For the major violations, Chase Briscoe will lose 120 driver championship points and 25 playoff points. Stewart Haas Racing will also lose 120 Constructors' championship points and 25 playoff points. The No:14 Team's crew chief John Klausmeier is fined $250,000 and is suspended for the upcoming six races.
The L3 penalty in NASCAR is to regulate "vehicle testing policy, altering/modifying fuel and/or tires, counterfeiting single-source vendor-supplied parts, engine infractions, and engine performance enhancements,". NASCAR can penalize the team 120-180 points and fine $250,000-$500,000 for violations. SHR got the minimum penalty.
In case you missed it: WATCH: "The lefts definition of racism"- Aric Almirola shoves Bubba Wallace during rain delay at Charlotte after a heated exchange, fans react
NASCAR and SHR releases statement on the penalty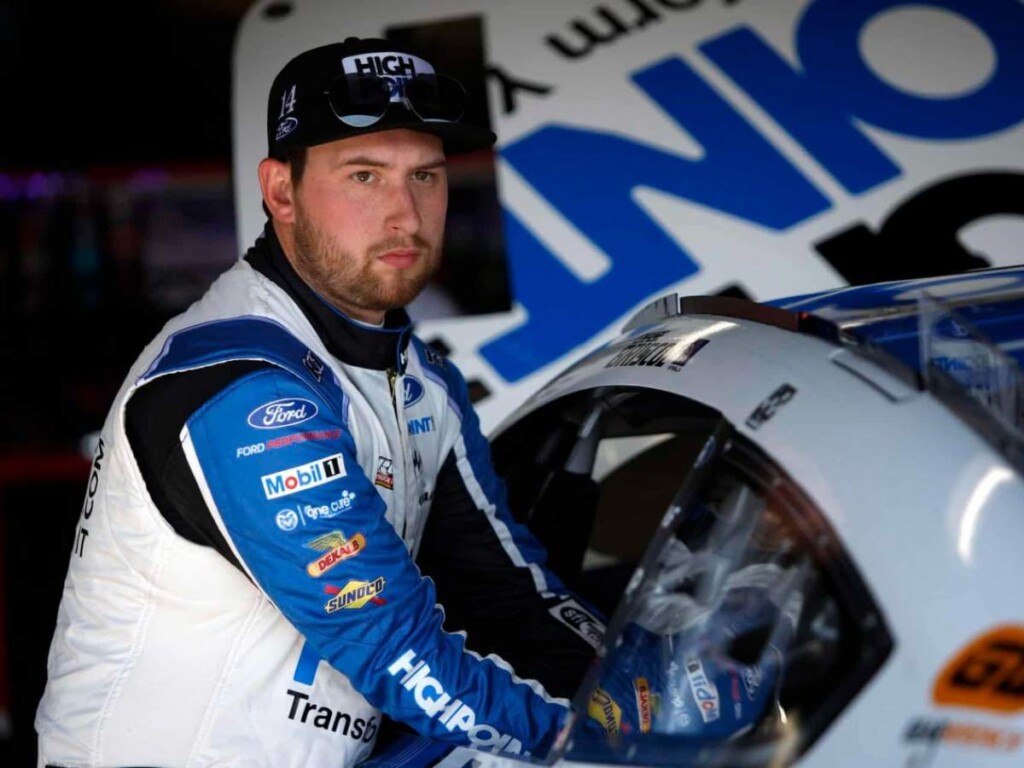 The sanctioning body was furious with the Ford team for the infraction as they had never imagined such severe infractions. They are penalizing the team heavily to prove to the rest of the garage that messing with single vendor-supplied parts will not be tolerated.
"Don't mess with a single-source part. Working in areas we used to in the Gen-6 car is just not going to be acceptable with this car as we move forward. It's not going to be the culture we're going to allow," NASCAR SVP of Competition Elton Sawyer said.
SHR acknowledged that it was a quality control lapse and that they would not appeal the ruling. SHR Competition Director Greg Zipadelli said, "We had a quality control lapse, and a part that never should've been on a car going to the racetrack ended up on the No. 14 car at Charlotte. We accept NASCAR's decision and will not appeal,".
Discover more: