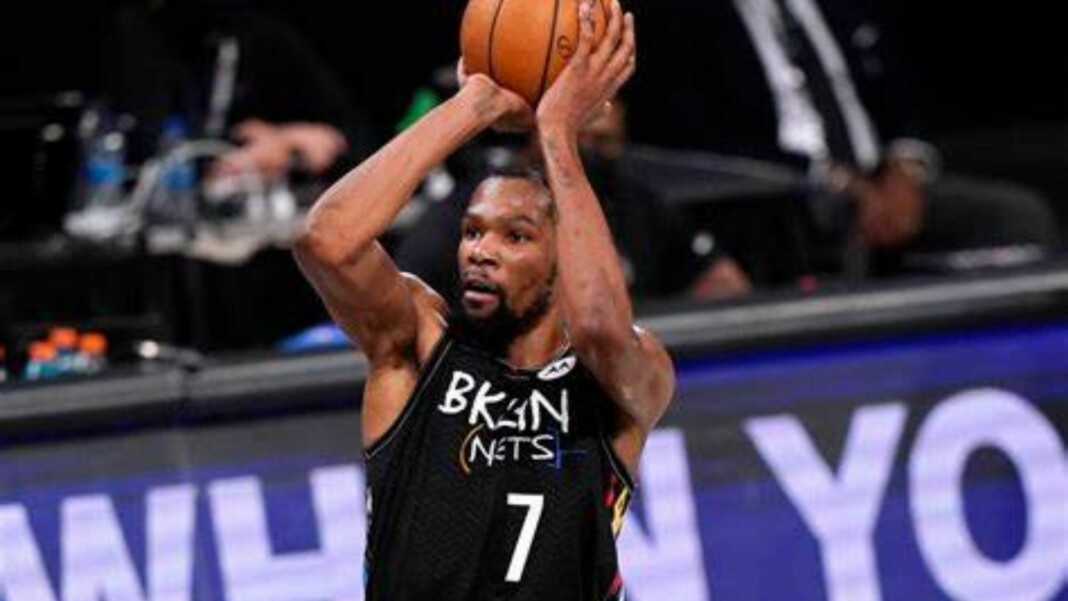 The Brooklyn Nets looked tight with their roster for game 5. Kevin Durant was the sole primary scorer who was healthy. Much was expected out of Kevin Durant after Kyrie Irving left injured and James Harden starting with sore hamstring. However, Milwaukee Bucks were the favorite in the match-up after their terrific comeback. Despite being shorthanded, Brooklyn Nets pulled off an inspiring victory with Kevin Durant pouring 49-point triple double in this venture. His astounding clutch shots were praised by fellow NBA player LeBron James.
Game 5 turned out to be a late drama for Nets. After being shorthanded with Kyrie Irving's ankle injury, things did not fall into places for them. Although James Harden started the game, he was clearly seen struggling running up and down. The beard wasn't able to keep up with the speed of Jrue Holiday, yet made himself available on court to build plays. Kevin Durant was absolutely magnificent in the pivotal contest for the Nets. He finished with 49 points, 17 rebounds, and 10 assists. Even crazier is the fact that he shot 16-for-23 from the field while being hounded by the relentless P.J. Tucker.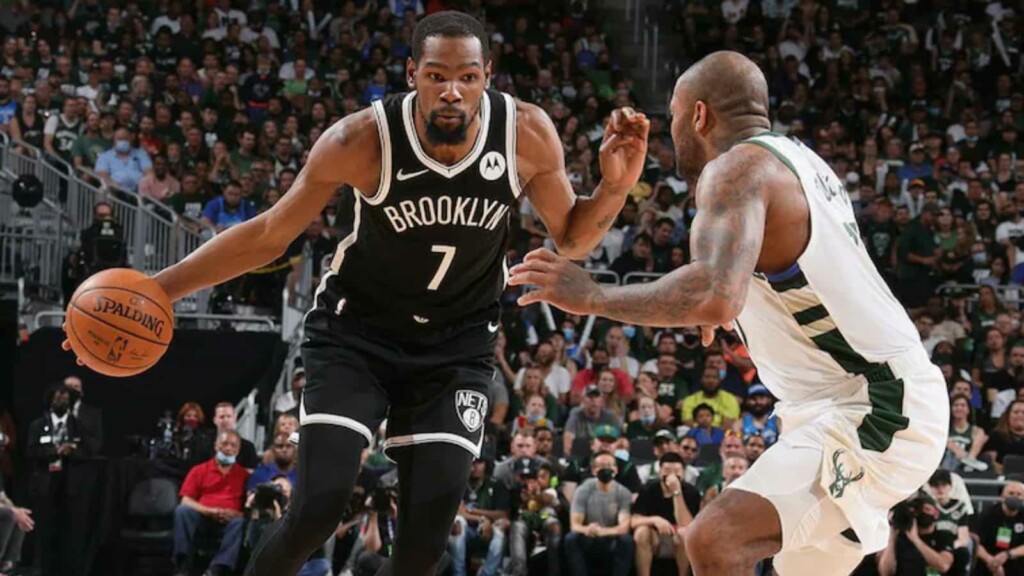 LeBron James showers praise on Twitter
The Los Angeles Laker's superstar LeBron James has always acknowledged talent. Once again he was seen praising greatness showed by fellow player Kevin Durant. Here is his reaction to KD's stunning display of game:
Kevin Durant astonished everyone with his perimeter shooting. His senses rushed while he had a beef with PJ Tucker earlier as well. Despite lockdown defense and double-man defense by the Bucks, he swiftly amazed everyone with his elbow jumpers. The Nets took lead in the 4th quarter to seal the deal in game 5. He put Giannis Antetokounmpo under huge pressure with his accuracy.
Brooklyn Nets' bench have emerged to be the best support. Other than starter Blake Griffin, Jeff Green's contribution in today's game were par from significant. He scored 27-points and important 3-pointers to aid Kevin Durant. KD was breathing fire. His clutch shot with clock winding down in the 4th quarter was an eye candy for the fans.
Also Read: Watch: NBA analyst Charles Barkley's brutal assessment of Milwaukee Bucks that will leave Giannis Antetokounmpo wondering
Also Read: Watch: Oh My God..Wow!": Joel Embiid Reveals Honest Emotion On Kawhi Leonard Epic Dunk