The rivalry between the Patrick Mahomes-led Kansas City Chiefs and the Cincinnati Bengals is getting heated up with every game they play. Furthermore, the players are adding fuel to the rivalry with their back-and-forth attacks, giving bulletin-board material to each other. In that trend, Bengals DB Mike Hilton created a massive storm in social media by calling the Chiefs' home Stadium "Burrowhead" instead of Arrowhead, and many Chiefs players including their star defender Chris Jones have taken notice of the disrespect.
After securing a victory against the Buffalo Bills in the divisional round, when they dominated the Josh Allen-led Bills on all three phases of the game, a mic'd up Bengals DB Mike Hilton took a jab at their next opponent Chiefs by saying "We'll see y'all in Burrowhead, let that sink in your mind." This statement didn't sit well with the Chiefs' players who took disrespect in that comment.
Furthermore, the Chiefs tight end Travis Kelce subtly clapped back at Mike Hilton and the Bengals fans for their continuous disrespect. While speaking on his podcast with his brother Jason Kelce, Travis implied that the Bengals fans are giving a lot of inspiration for them with their disrespect.
"We are the loudest stadium in the world, on record … 142 decibels… I don't know, I don't know, maybe we're gonna have to break it this week because a lot of Cincinnati Bengals fans are calling it 'Burrowhead' instead of Arrowhead. They're throwing a lot of bulletin-board material out there," said Kelce in a recent episode of his podcast.
Related: "Disgusting sh*t," Ryan Clark DEMANDS strict action against the 's**mbag' cops who beat Tyre Nichols to death
Chiefs DT Chris Jones fuels the fire to their rivalry against the Bengals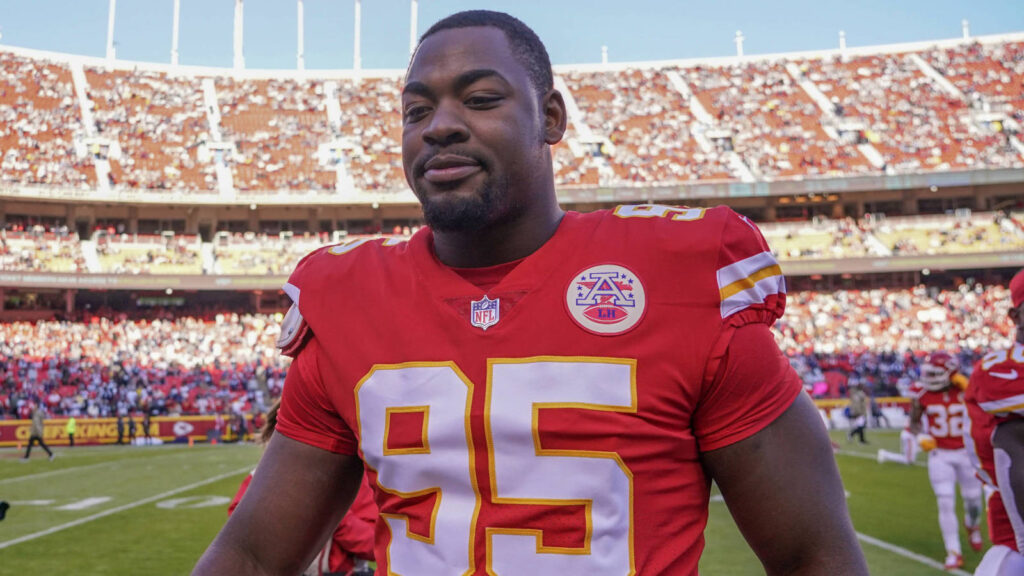 Amidst this crazy back-and-forth between the two team's players, Chiefs defensive tackle Chris Jones has now added fuel to their rivalry just days ahead of their decisive game this weekend.
While speaking at the press conference ahead of their playoff game against the Bengals, Jones managed to joke about the "Burrowhead" situation three times. The second time, even the reporter had to make sure if Jones used the word "Burrowhead" to address the Chiefs' home stadium. However, that wasn't the last time he used that term.
The seventh-year defensive tackle ended the press conference with a "Burrowhead" remark, which left the room full of reporters laughing. "See you all at Burrowhead Stadium," said Jones, to end his press conference.
Nevertheless, a player like Chris Jones wouldn't need any extra motivation to put up a good show and he will look to show up big on Sunday when the Chiefs go against the Bengals led by Joe Burrow in the AFC Conference Championship game
Do follow us on: Facebook | Instagram | Twitter
Related: "HORRIFYING," Robert Griffin strongly calls out the police brutality that led to Tyre Nichols' 'untimely' and 'horrific' death
Related: "Crazy they caught me," Chiefs TE Travis Kelce breaks silence on viral clip of wiping spit on Patrick Mahomes' jersey