GOAT debate contestant Novak Djokovic continues to find himself in dangerous waters despite good intentions. The former World No. 1 was last seen in action on Day-2 of the 2023 French Open eyeing his 23rd Major and third Roland Garros title. The Serb great was up against American youngster Aleksander Kovacevic and beat him 6-3, 6-2, 7-6(1).
Following the win, Djokovic completed all the customs that included an on-court interview and writing a message on the camera. While the interview was good, the message has dragged him into an unwanted controversy. Hoping to promote peace, Djokovic went on to write, "Kosovo is the heart of Serbia! Stop violence."
The tension between Kosovo and Serbia is quite high and Djokovic's comments might have just worked as petrol for the fire. As the message went viral on social media, fans were enraged demanding the player's disqualification and even a ban. The tournament organizers are yet to comment on the matter. This is not however the first time that Djokovic has commented on the Serbia-Kosovo issue and faced wrath.
Following his maiden Grand Slam singles title at the 2008 Australian Open, Djokovic had sent out a similar message. Then a 20-year-old Djokovic commented, "Good day to Serbia and to everyone who is here with us today. This is one of the worst moments in the history of Serbia and that's why I wanted to say thanks to everybody that came today to support this protest to send a message to the world that we are not tiny, that we are united and that we are ready to defend what is ours.
"I deeply regret that physically I am not with you but I want everybody to know that my family and myself with our hearts with Kosovo. The whole situation is really hard for me because we all know that history of Serbia was written in Kosovo. Kosovo is Serbia, that's the way it should always be," said Djokovic.
In case you missed it: "Very dangerous to let him spread false propaganda," Novak Djokovic's ban from sports demanded by fans after his political message on Kosovo-Serbia at the French Open
Novak Djokovic has been an 'anti-hero' in Kosovo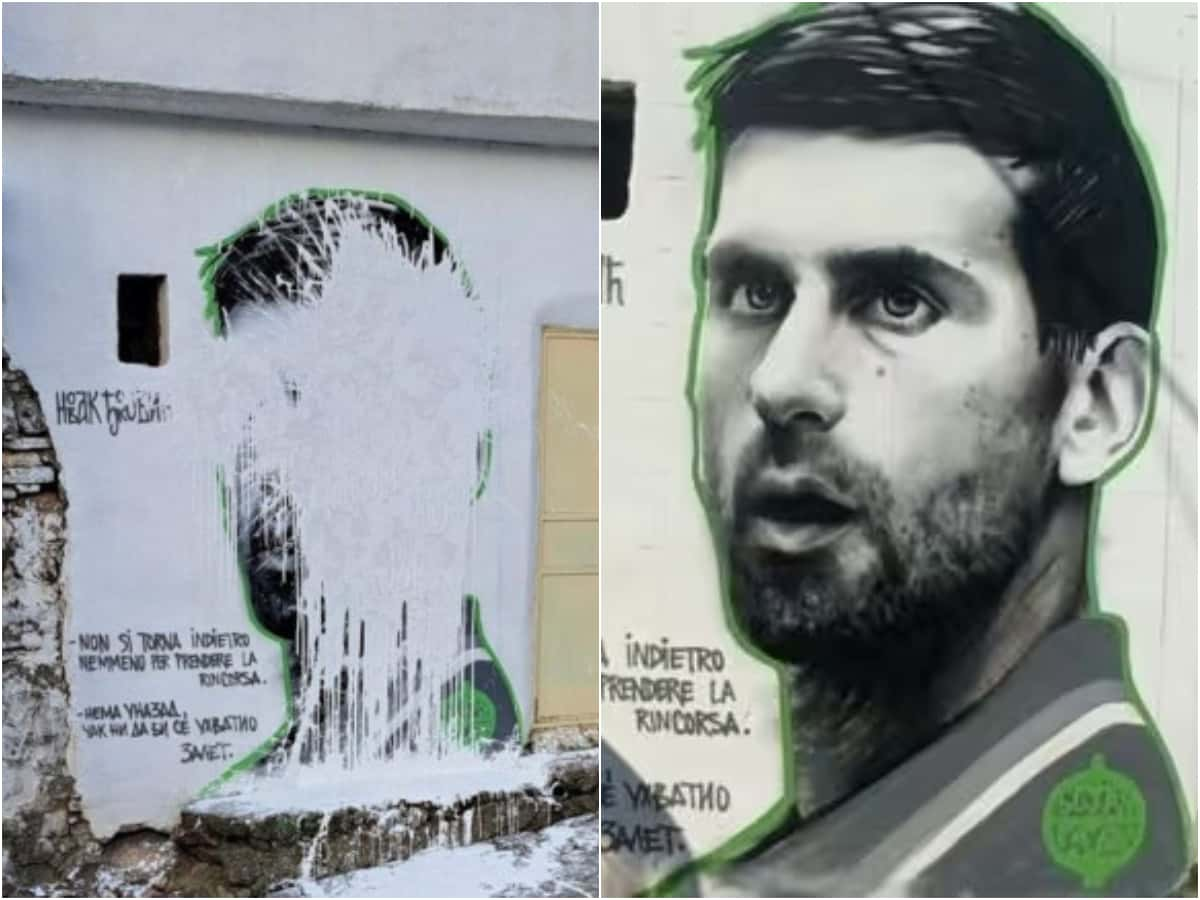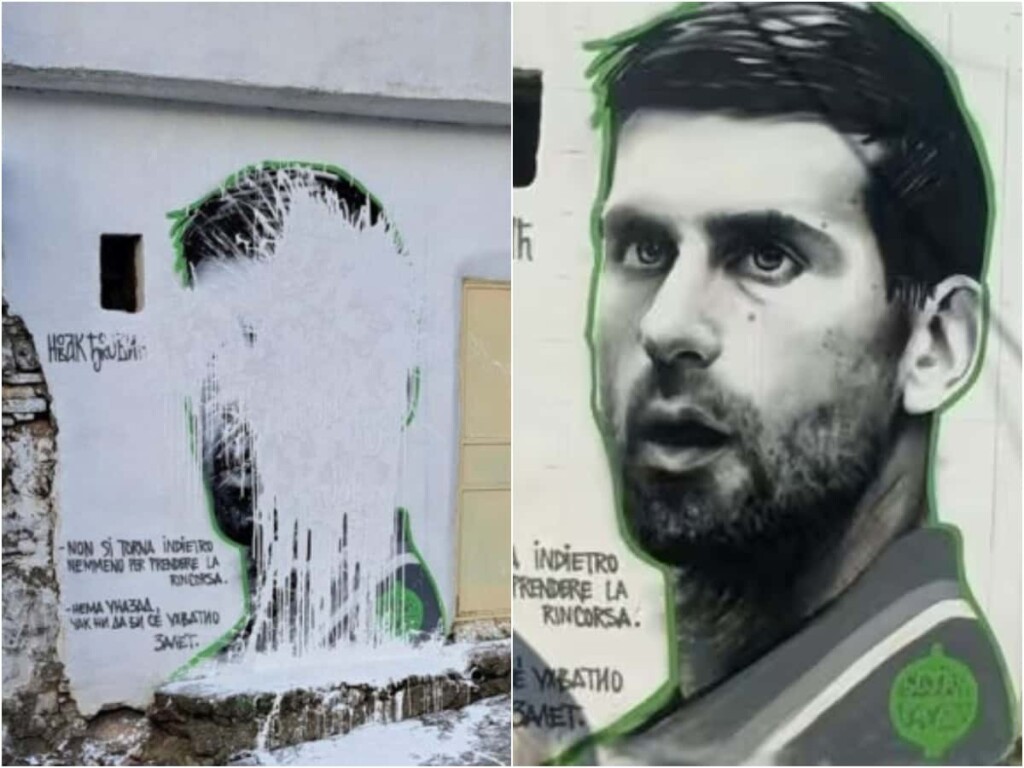 Kosovo's independence is a matter of big conflict. While many countries do consider Kosovo as an independent State, many others don't. With various instances of heightened tensions and violence in Kosovo mainly with Serbians, Novak Djokovic's unwavering support to Serbia doesn't sit well with the Kosovans.
The player, despite his global stardom, is not openly welcomed in the conflicted area. The dislike of him has no bounds. Earlier this year, a mural of the 22-time Major title winner was defaced. The Serbian politicians in the area had blamed the act on local hooligans as his entire face was painted white.
Similarly, in a recent interview, Djokovic expressed his desire to baptize his kids in Kosovo. Replying to the news, Kosovo's Sports Minister commented, "No-Vax No entry." These episodes are just a testament to the soured relationship Djokovic shares with the citizens of Kosovo.
With his recent actions at the French Open creating a further uproar, one could think the player would be regretting writing the message on a global platform.
Continue Reading:
Felix Auger Aliassime goes out in French Open first round as Toni Nadal is more focused on Rafael Nadal comeback
Dan Evans blasts the 'elitist' British tennis system highlighting their class divide and bias against low-income talent