Dan Hooker got back in the win column with a win over Claudio Puelles at UFC 281. Hooker was in a tough spot in his career, as he went 1-3 in his last 4 lightweight outings. He moved back to the featherweight division to get back in the rhythm, but Arnold Allen knocked him out in the very first round to spoil his comeback.
It was a 'do or die' kind of situation for Hooker, and he implemented a perfect game plan to get a win over his opponent. After the fight, Hooker cut an excellent promo and kissed everyone's favorite, Joe Rogan on his bare head. Hooker talked about the experience while talking to Submission Radio.
Hooker said, "Joe Rogan's head, it was glistening, it was talking to me. It said, 'kiss me, Dan Hooker, kiss me'. It tasted sweet. It tasted sweet. He had the sweat. It was magical. It was like… it was one of the best things I've ever tasted in my life. If I'm being honest. That's a good smelling man. Well-taken care of head. Not smelly at all, delicious."
Related – "We don't need to see Izzy with his eyes rolled back" – Joe Rogan reacts to Israel Adesanya getting knocked out by Alex Pereira at UFC 281
What does the future hold for Dan Hooker in the featherweight division?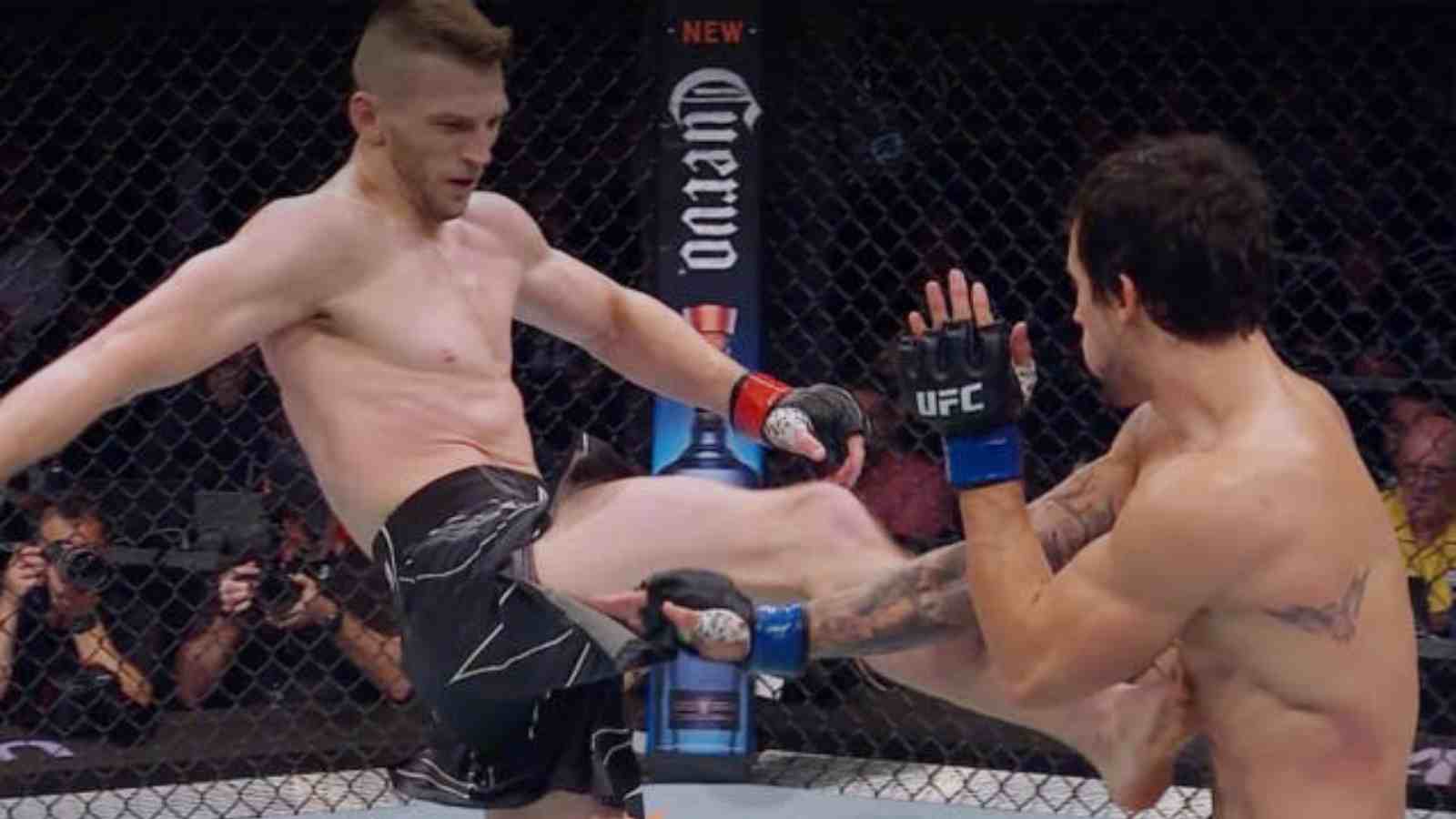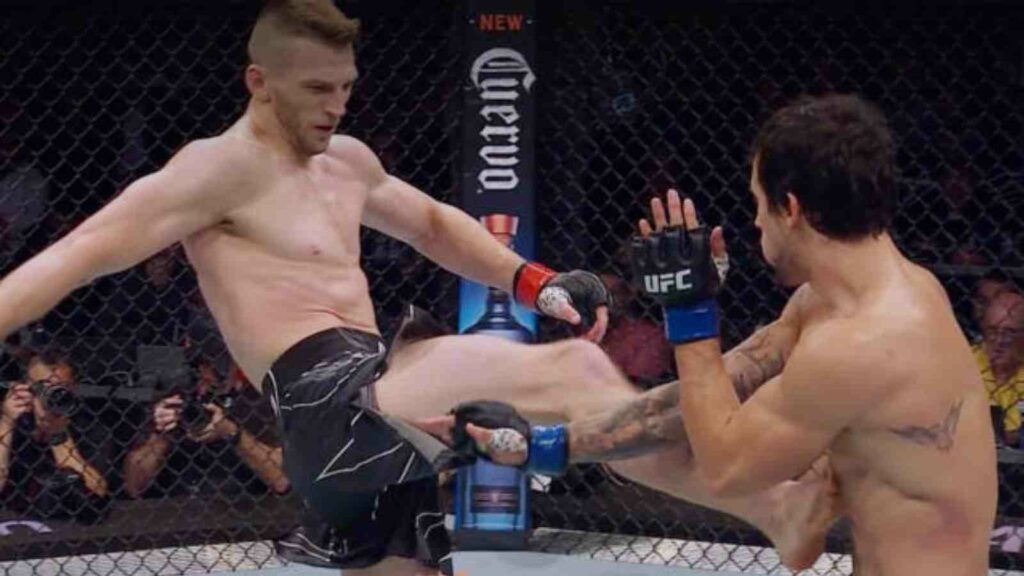 Dan Hooker started his UFC career with a bang and established himself as one of the most violent fighters on the roster. His first big fight came against Dustin Poirier, and after 5 rounds of absolute war, Poirier was declared as the winner of that fight.
Hooker's career took a detour after that, and with a win over Claudio Puelles in the featherweight division 'The Hangman' is looking to start his own title run. The division is currently ruled by his friend/training partner, and number 1 P4P fighter in the UFC, Alexander 'The Great' Volkanovski.
Also read – "You are a woman" – Derrick Lewis hilariously trolls a female reporter for turning his mood down
Volkanovski is not booked to face the new lightweight champion, Islam Makhachev in an attempt to put 'champ-champ' before his name, and he's very confident that he'll be he's successful in his endeavor. Even though Hooker and Volkanovski are good friends, both of them are in for a fight in the future.
In an old interview, Hooker was asked to comment on this, and he said, "It is a good problem to have. When you and your mate are so good that there is no one else to decide who the best in the world is. I'm not going to be worried about a future problem." While the idea is very interesting 'The Hangman' knows he needs to put in a lot of work before actually putting himself in the title contention.
Also read – "Lay off a few people" – Beneil Dariush asks Elon Musk to buy the federal government and fire 90-95% of the employees