On Monday after the UFC 284 air cleared out, UFC fighter, Dana Hooker accused Islam Makhachev of cheating in a tweet. Dan Hooker mentioned that the lightweight champion took IV fluid sometime after the weigh-ins of UFC 284.
Intravenous Fluid aka IV fluid is used in the treatment or prevention of dehydration. The substance is banned for athletes under the USADA pool right before the competition. Even during the off-season, IV fluid is prescribed only up to 100ml in dosage and no more. Thus, if what Dan Hooker claims truly happened, Islam Makhachev could come under great scrutiny and possible ban.
Islam Makhachev's manager, Ali Abdelaziz responded on Twitter which he deleted immediately thereafter. The tweet somewhat assured fans that the tweet confirmed the doubts about the use of IV fluid by Makhachev. The Dagestani fighter is known for cutting around 30-40 lbs during the fight week to make 155 lbs in the weigh-ins. Such weight cuts can dehydrate and severely affect the brain and neuro-functioning of an athlete. Thus, making IV fluid a readily available solution to treat dehydration.
Dan Hooker is reportedly in talks of being released from the UFC due to 5 losses in his last 7 fights and the recent allegation pointed toward the UFC lightweight champion. Despite Islam Makhachev's win at UFC 284, the Dagestani champion has not been crowned the #1 position in the P4P rankings leading to questionable remarks on Ali Abdelaziz's deleted tweets.
Related: "Never expected justice," Islam Makhachev accuses UFC and Dana White of discriminating against Russian-based fighters
Fans react to a deleted tweet by manager, Ali Abdelaziz confirming the usage of IV fluid by Islam Makhachev before UFC 284 fight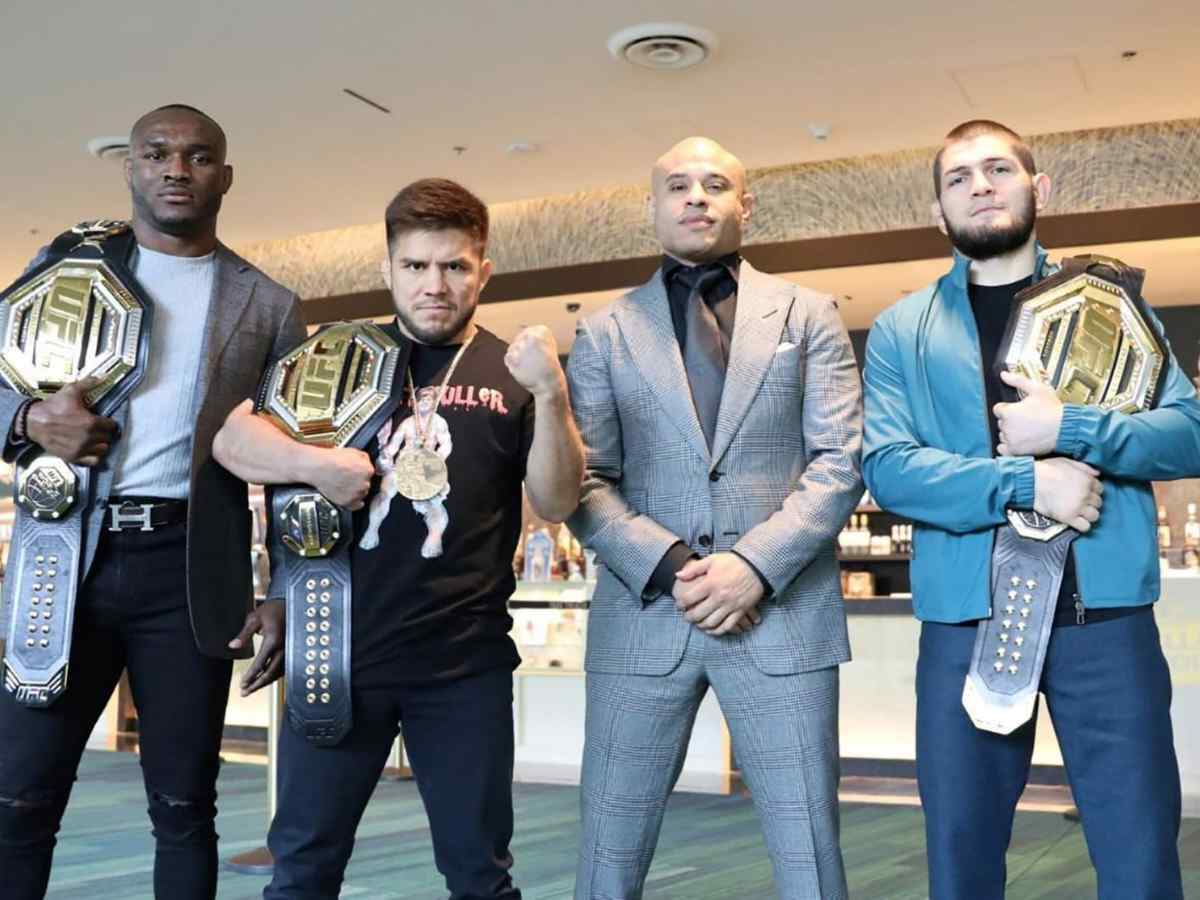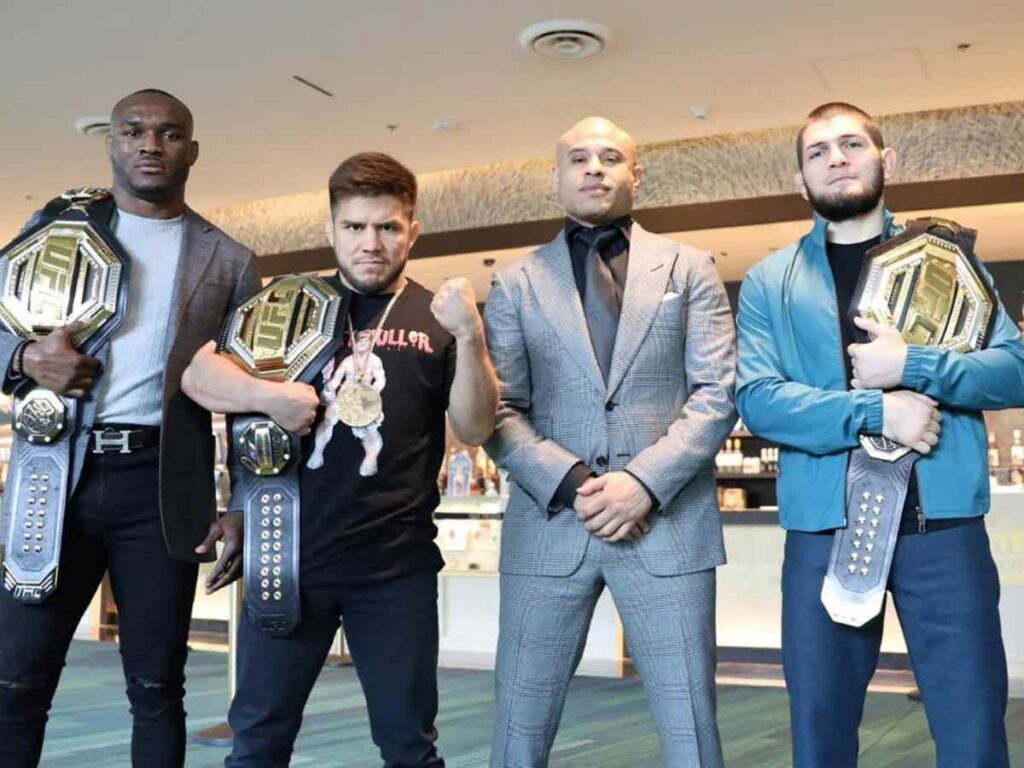 Fans have been taking Dan Hooker's allegations quite seriously after some pictures from the UFC 284 main event revealed a punctured vein on Islam Makhachev's right arm. According to Makhachev, the USADA and the Australian sports commission conducted four tests during the fight week.
Islam Makhachev has slammed UFC president, Dana White for not crowning him as the #1 P4P fighter after the list was updated on Wednesday. This has led fans to believe that the UFC might indeed have found something 'fishy' about Islam Makhachev's denial of IV fluid usage.
No this is you desperately clinging to something even Eugene told Dan not to talk about cause they really knew nothing. Islam and his whole team is like talk to USADA yourselves we did nothing wrong lol. Just the take the L and move on

— MMADonkey (@D0nk3yPunch3r) February 16, 2023
First they said needle mark was from USADA blood test and not an IV, now that they came out with that 100ml bs he's saying they did the IV.

— n0t0R!0us (@notoRious1bEStK) February 16, 2023
Didn't someone from Islam's team say he didn't use any IVs, Ali contradicting?

— Al Fredo (@FredoLXIX) February 16, 2023
Ofc it's Abdelaziz that's snitching on his homeboys once again🐀 pic.twitter.com/TUb6WUcnnC

— Broidi (@vesiputki) February 16, 2023
Sanctioned cheating

— RB00034 (@RB00034) February 16, 2023
IVslam comes from a camp of weight cheats. None of this is surprising

— Pinpadprompts (@Pinpadpromptz) February 16, 2023
Dummy pic.twitter.com/2fHUR3HhZH

— DecadentDagestani™ (@RomaMerda1900) February 16, 2023
Dan Hooker was scheduled to fight at UFC 285 but a broken hand led to his withdrawal from the event. Makhachev's opponent at UFC 284, Alexander Volkanovski also mentioned "IV fluids" in an interview with Ariel Helwani before Hooker's cheating allegations. "He's snitching on his homeboys again.." a fan replied.
Fans have reacted with rather mixed feelings due to the confusion in the timelines of the tweets. The reported tweet that surfaced talked about Ali's claims on the dosage of IV fluids allowed under the unified rules. "For all those idiots out there, any fighter under the UFC banner can take 2-3 liters of IV as long as it's done by a nurse or a professional, next week I'm gonna expose everybody. Islam Makhachev is the Pound-for-Pound king," Ali said in the reportedly deleted tweet.
In case you missed it:
SNUBBED! Fans furiously react to bizarre P4P list as Islam Makhachev gains 'nothing' from win against Alexander Volkanovski
"So disrespectful" – Islam Makhachev's cheeky 'Aussie Aussie Aussie' chant after Dan Hooker's bold 'IV' accusation leaves fans in splits