Since the controversies regarding Islam Makhachev's usage of IV fluids have surfaced, many fans have been posting experiences of fighters during brutal weight cuts. One such example is UFC featherweight, Alex Hernandez.
Alexander Hernandez (13-6) has been in the UFC since 2018 and is known to cut loads of weight to make 145 lbs during weigh-ins. Initially a lightweight, Hernandez continued in the division till 2022 and then decided to move down to featherweight. Weight cuts are known for draining energy off fighters and causing dehydration. In fact, in the past, some of the most brutal weight cuts have led to organ failures and even fatalities.
"I have some of the best nutritionists in the world. It's not like I was not eating. But Dude, my d*** didn't work in the mornings. I was moving like a gender X my entire camp. I felt strong and fast but the side effects…," Alexander Hernandez shared his experiences during brutal weight cuts.
Alex made his featherweight debut at UFC 282 against Billy Quarantillo. With a brutal weight cut along with a weaker body, Alex was TKO'd by Billy in the second round. Since then, Hernandez hasn't gone back to featherweight and continues to fight at lightweight. Previously, fighters like Dustin Poirier, Charles Oliveira, and Jorge Masvidal have also moved up a weight class to avoid energy drainage due to weight cuts.
Related: "We've got the same blood" – NBA superstar Shaquille O'Neal shuts down Conor McGregor haters and guarantees another championship run for Irish superstar
Islam Makhachev's struggles to make lightweight and what it implies in the long run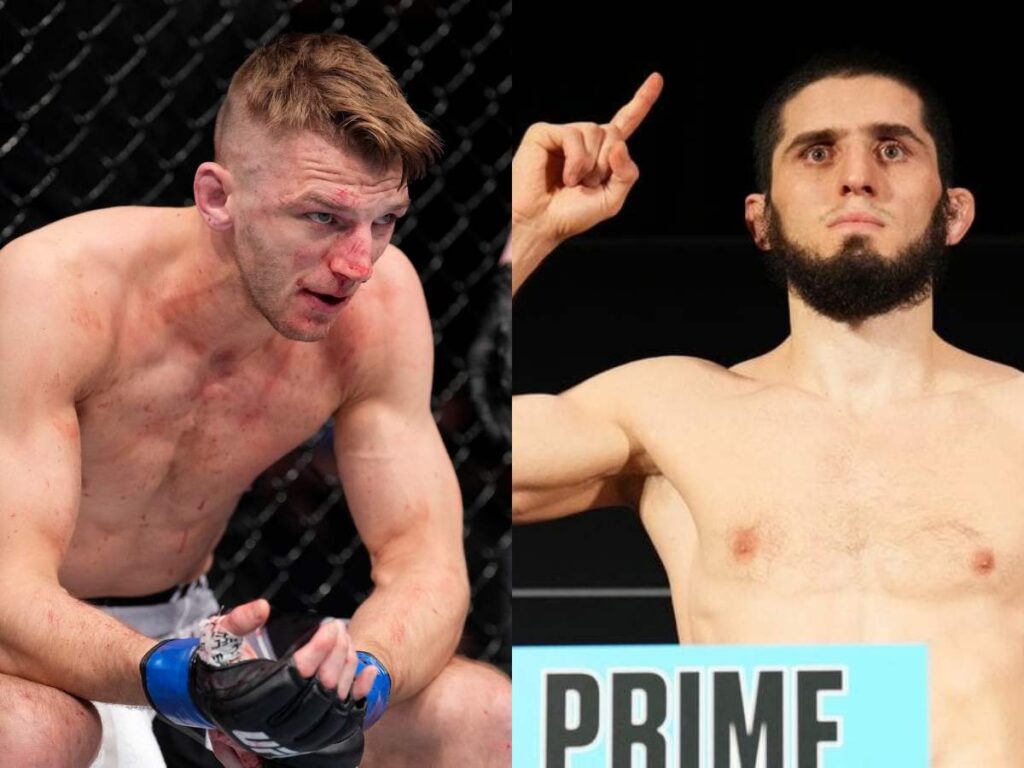 The current UFC lightweight champion, Islam Makhachev is no stranger to extreme weight cuts. The Dagestani champion and his team are known for making huge weigh-cuts during the final weeks of training camp.
Cheating allegations by Dan Hooker on the Dagestani fighter surfaced post his victory against Alexander Volkanovski. Makhachev was accused of taking IV fluids which is banned by USADA prior to fights after a certain dosage. The timeline of the alleged incident was post the weigh-ins of UFC 284.
Intravenous Fluids or IV fluids are used to treat and prevent dehydration in athletes and patients. The usage of IV on fighters could come in handy due to dehydration that occurs in fighters' bodies during brutal weight cuts. As per USADA, IV fluid can be administered to an athlete up to 100ml when administered by a medical professional.
Islam Makhachev has previously struggled to make 155 lbs. Makhachev walks around somewhere between 185-190 lbs on normal days. This means that he cuts almost 40 lbs prior to weigh-ins. Thus, making him prone to dehydration and organ failure. Makhachev's team has denied the accusations made by Dan Hooker.
In case you missed it:
"Hey Dana give me money fight," Before calling for championship glory, Islam Makhachev wanted Floyd Mayweather and Brock Lesnar in the octagon
"Tougher fight than Francis," Belal Muhammad and Joe Rogan reveal how Ciryl Gane can be a tougher fight than Francis Ngannou for Jon Jones