WWE is about the larger-than-life appeal of stars and their rivalries. It's what gets fans excited—the hype of dream matches. Everyone remembers Hogan vs. The Rock at WrestleMania 18. Cena vs. Rock after that (twice).
Those were matches people thought would never happen due to varied circumstances. However, there are some dream matchups that never really materialized. Here are the heavily anticipated 10 dream matches in WWE that never happened:
10. Brock Lesnar vs Batista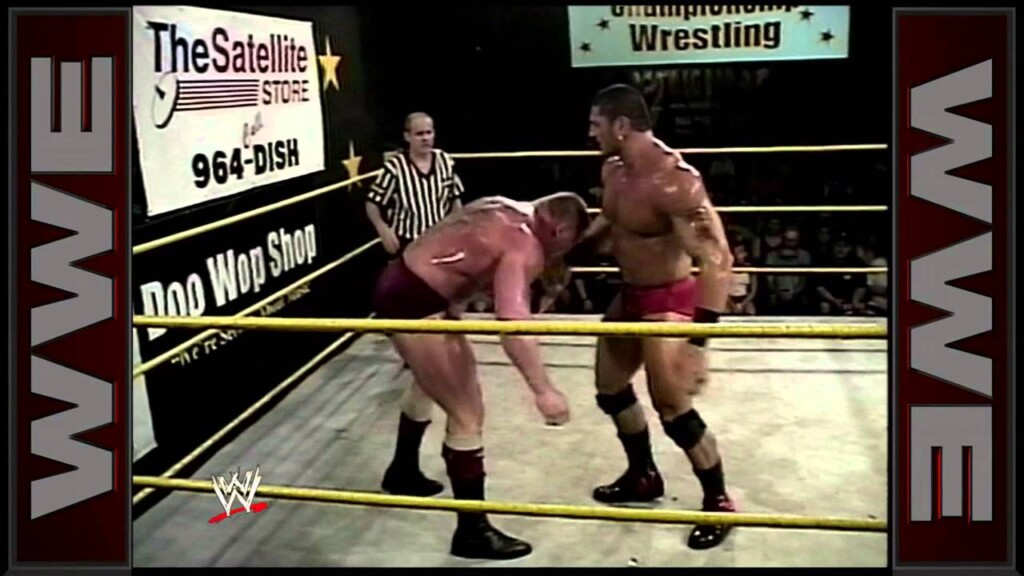 Considering how their careers have paralleled the whole time, It's hard to imagine that Brock Lesnar and Batista haven't met in the WWE ring. Granted, they did square off against each other at OVW, but they weren't the big names they are now.
Both debuted in 2002, but while Batista spent his time in Evolution, Brock was immediately put in the main event scene. Batista slowly grew into a main event player after the beast left. Imagine what it could have been.
9. AJ Styles vs. Shawn Michaels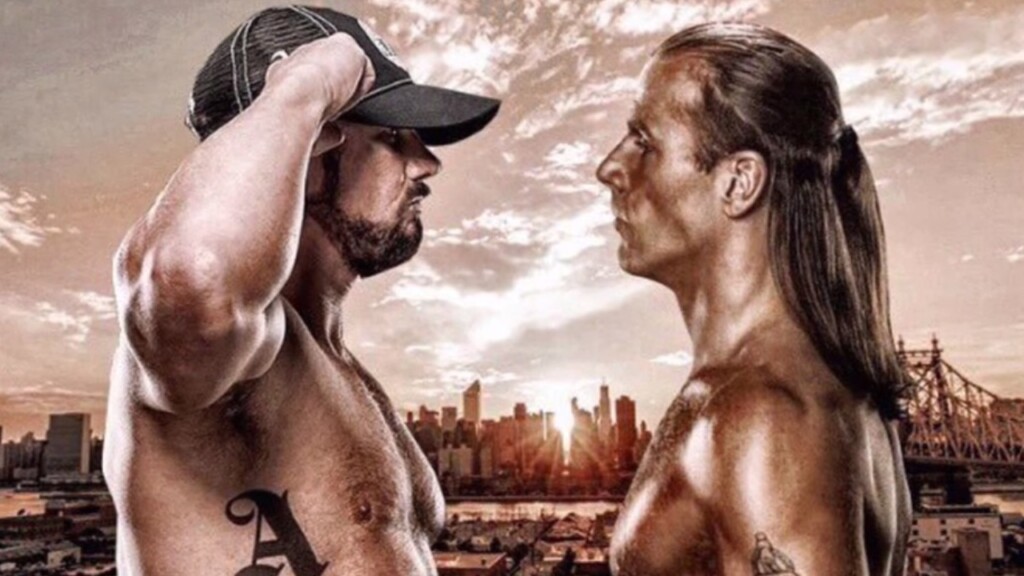 There was a faint possibility of this match happening at WrestleMania 33, but Shawn Michaels felt it was 10 years too late. Considering how good a talent AJ Styles is in the ring, maybe this would have been an absolute banger. Shawn was one of the best in the company. The two matches with Undertaker at Mania were the stuff of legend. And AJ also helped Taker have the most deserving farewell match.
8. Daniel Bryan vs. Kurt Angle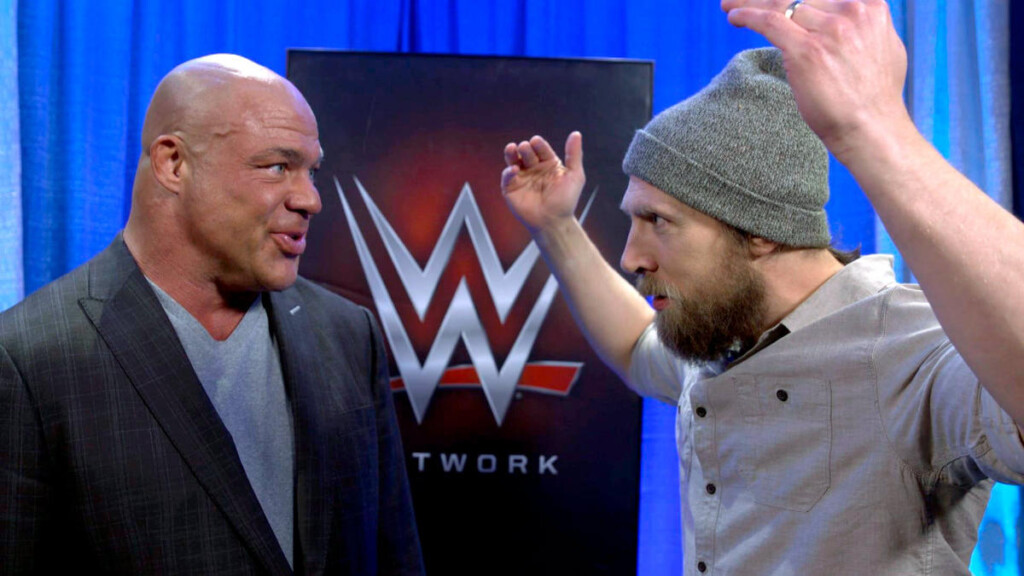 Kurt Angle and Daniel Bryan are regarded as two of the best technical wrestlers in their respective generations, and Angle has expressed his regret that they never had a match in WWE. Although they almost had a match in Ring of Honor, they never faced each other in WWE due to being on different brands when Angle returned in 2017 and Bryan came out of retirement in 2018. Despite having a year to make it happen, they only had a brief interaction at the Greatest Royal Rumble in 2018.
Related: Top 10 worst gimmicks of Attitude Era in WWE
7. Shawn Michaels vs. Eddie Guerrero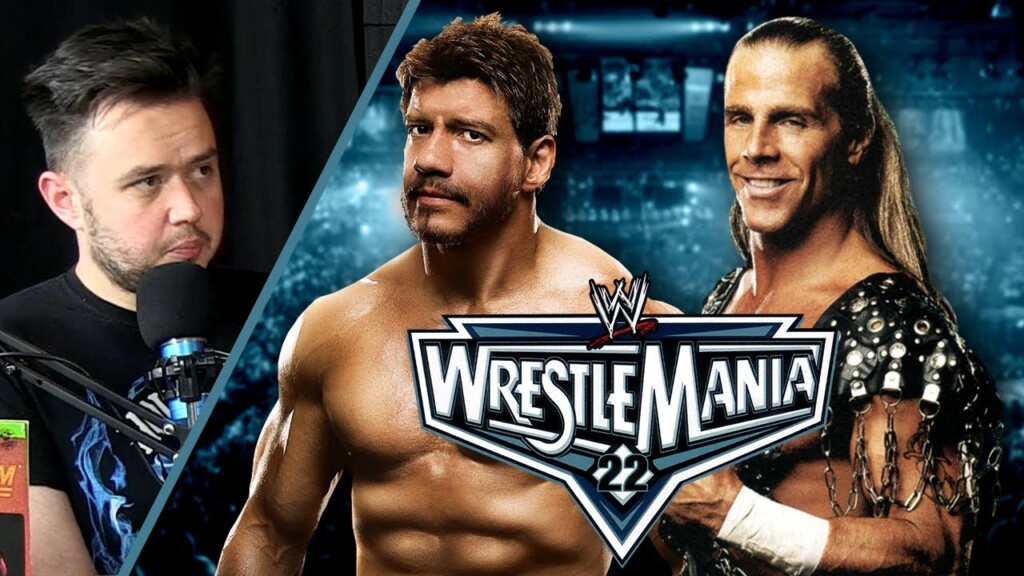 Eddie Guerrero and Shawn Michaels were both iconic and beloved wrestlers during their time in WWE. Unfortunately, they never had a match in WWE due to being on different brands, with Eddie being a key member of the SmackDown roster from 2002 until his tragic death in November 2005.
It was rumored that a dream match between them had been planned for WrestleMania 22, with Eddie set to win the World Title in early 2006 and HBK challenging him after winning the Royal Rumble. Their match would have been a showcase of charisma and talent and a magical moment for fans. However, due to Guerrero's untimely death, the match never took place.
6. Stone Cold Steve Austin vs. CM Punk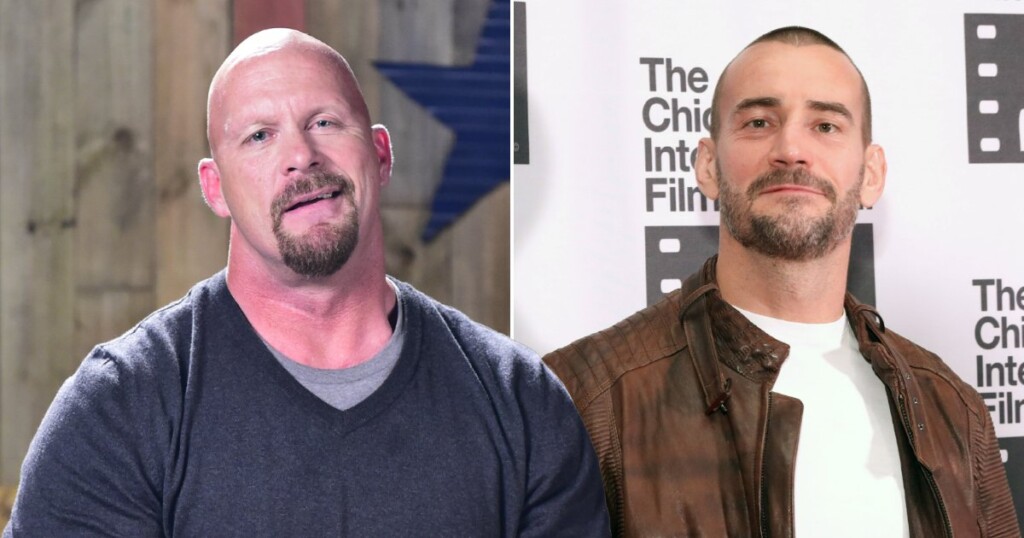 CM Punk and Stone Cold Steve Austin are two of the most iconic anti-establishment wrestlers in WWE history. Although they never faced each other in a match during their respective careers, they did have run-ins on WWE TV in 2011 and even did a promotional interview for WWE '13, where they discussed what would happen if they met in the ring.
While their in-ring styles and personalities are vastly different, Punk is a straight-edge wrestler and Austin is known for his love of beer. The potential promo battles between these two legends would undoubtedly be legendary, and the clash between their contrasting personalities would be a must-see for fans. It remains to be seen if this dream match will ever become a reality, but anything is possible in the world of professional wrestling.
5. Shawn Michaels vs. Brock Lesnar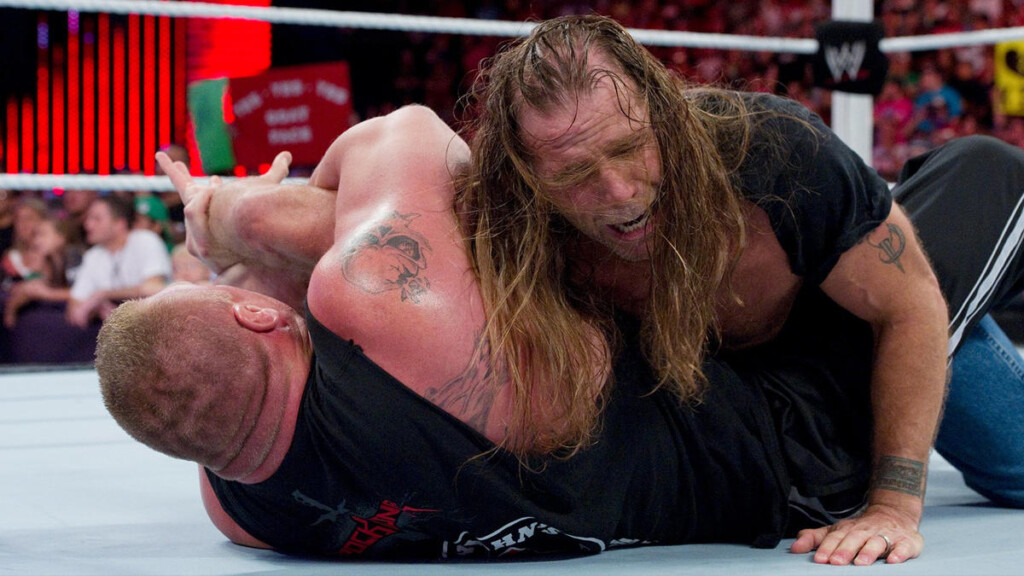 A dream match that many fans never got to see was between Brock Lesnar and Shawn Michaels. Unfortunately, Brock's abrupt departure from WWE in 2004 meant that the match was never able to happen before HBK's retirement in 2010. During their time in WWE, the two men were also on different brands from 2002 to 2004, which limited their interaction.
Their sole altercation occurred in the build-up to SummerSlam, when Michaels delivered his signature Sweet Chin Music to Lesnar during a match between their respective opponents, Triple H and The Rock. It's a shame that this match never happened, as Lesnar's matches with smaller, athletic opponents such as AJ Styles, Daniel Bryan, and Finn Balor have been incredibly entertaining. A potential match between Lesnar and Michaels would have undoubtedly been amazing, with Lesnar's incredible strength and dominance matched against Michaels' speed, agility, and in-ring prowess.
4. Shawn Michaels vs. The Rock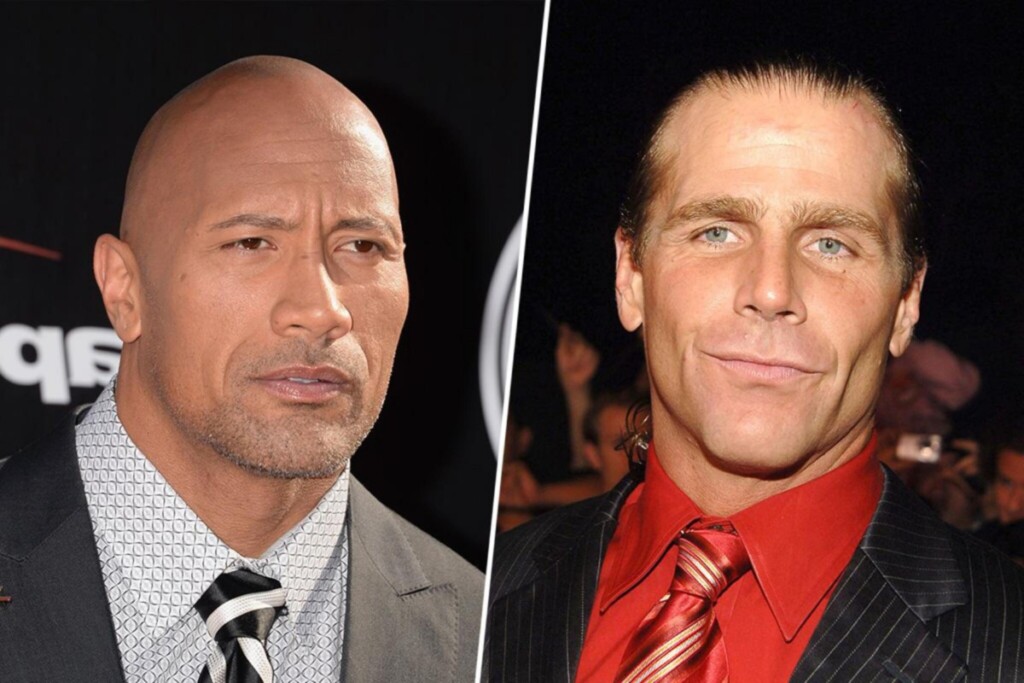 It is widely known that Shawn Michaels had personal and drug-related issues in the 1990s, which led to him being perceived as not a very nice person during that time. One of the people he allegedly mistreated was The Rock. Reportedly, Shawn disrespected him and his grandmother. Bret Hart also claimed that Michaels had a dislike for The Rock when he arrived in WWE in 1996.
Despite his personal issues, Michaels underwent a reformation upon his return to WWE in 2002. However, a dream match with The Rock, another icon and showstopper, never materialized. There have been rumors suggesting that The Rock did not want to work with Michaels, but there is no definitive proof. It is an anomaly, given that Triple H, who is Shawn Michaels' best friend, had such a long and storied rivalry with The Rock. Perhaps one day, fans will finally get to see the epic showdown between these two legends, but for now, it remains a dream match that never came to fruition.
3. NWO vs. DX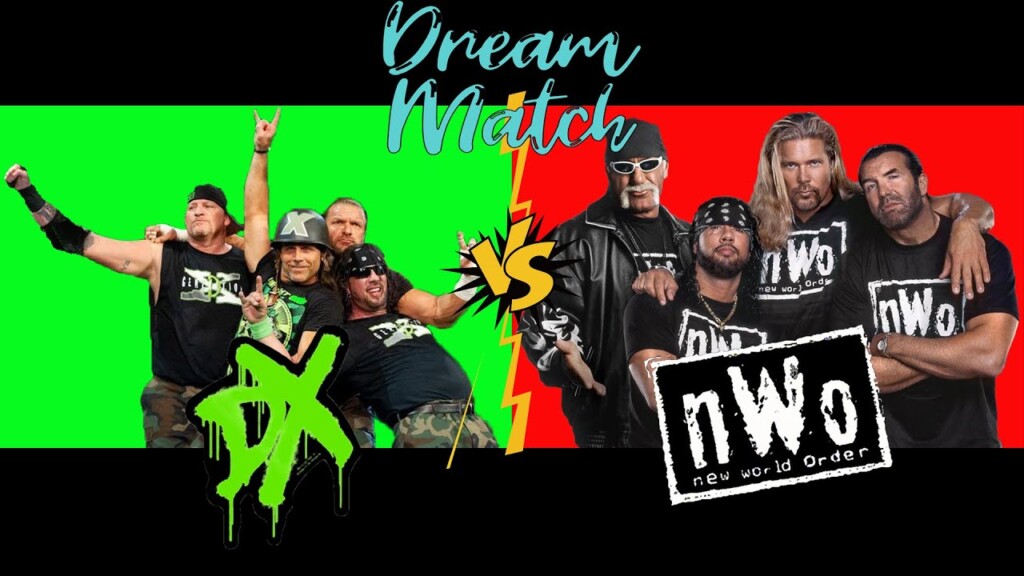 The potential dream match-up between the nWo and DX was highly anticipated during the Monday Night Wars era. Both groups were at the forefront of the wrestling industry's shift towards a more edgy and adult-oriented product. However, the match never materialized due to various factors, including the fact that the nWo was originally formed in WCW and DX, was primarily a WWE faction.
There were also issues with contracts and egos that prevented the two groups from clashing in the ring. Despite the missed opportunity, the nWo and DX remain two of the most iconic and influential factions in wrestling history.
2. Stone Cold Steve Austin vs. Hulk Hogan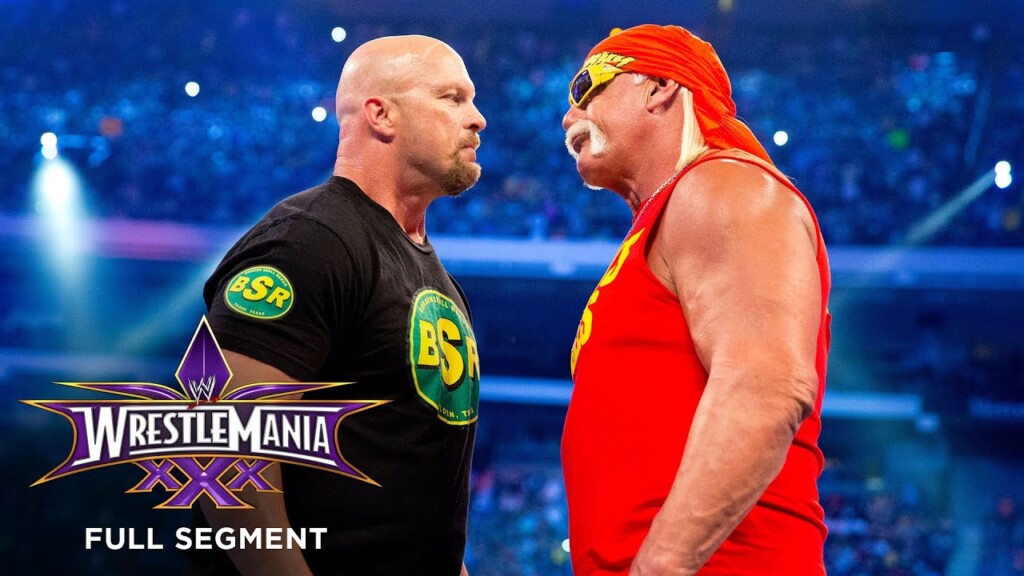 Hulk Hogan and Stone Cold Steve Austin are considered the two biggest stars in WWE history. Despite Hogan's return to WWE in 2002, the much-anticipated match between these two legends never took place. Instead, Hogan faced The Rock in another dream match.
Rumors suggest that Austin didn't believe he and Hogan would put on a good match, while Hogan's politicking may have also played a role. Although Hogan's matches were not known for their technical ability, his star power was undeniable. Despite the likelihood of it never happening, the possibility of Hogan and Austin facing off remains a tantalizing idea for wrestling fans.
1. The Undertaker vs. Sting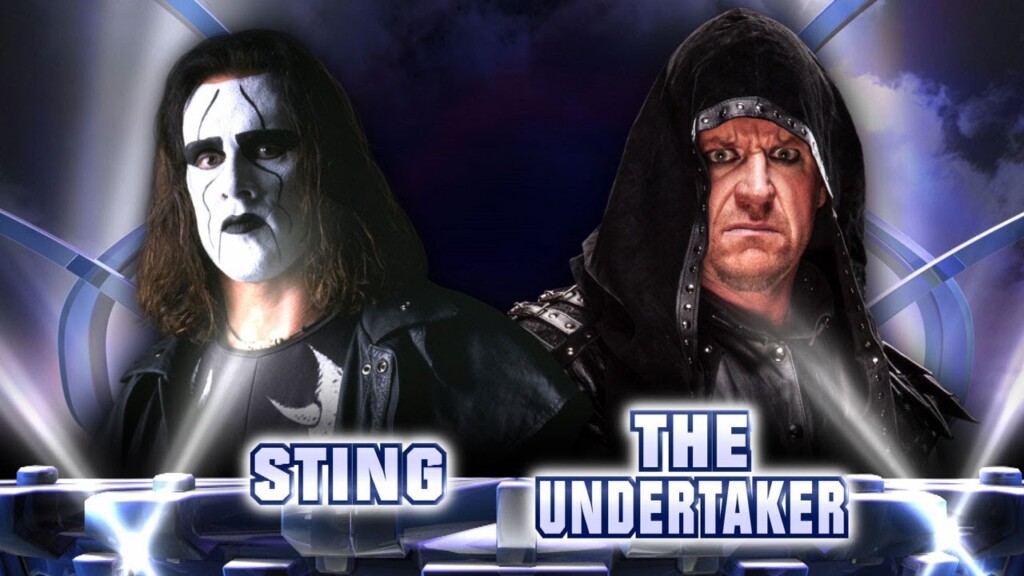 The clash between Sting and The Undertaker has long been a dream match for fans of the Monday Night Wars era. It did actually happen in 1990, but when Sting was still in his "Surfer" character and before The Undertaker was even a household name.
When WCW folded in 2001, it seemed like the stage was set for the dream match to finally happen. However, Sting remained a hold-out until 2014, when he finally joined WWE. His lone WrestleMania match came against Triple H, while The Undertaker struggled with injuries and was unable to compete. Even a face-off between the two iconic figures would have been a sight to see, but unfortunately, it never came to fruition.
In case you missed it: