Sami Zayn's role in the Bloodline gave him everything that he couldn't achieve in his career without the faction. His level of performance has grown tremendously, and he is currently winning the hearts of the WWE audience. His rule over the hearts of all has made him an eligible performer to reach the top of the division.
WWE never had plans to make Sami Zayn their top performer. However, the audience was very impressed with Zayn's mic skills, which eventually led the Bloodline story to take the front seat in the company's bookings. Many reports now claim that Sami has been paired with Reigns for a title shot. Speaking to Ariel Helwani, The Honorary Uce revealed a lot of things about his future. 
Zayn said that he might not have a physique like that of Roman Reigns, John Cena, or Brock Lesnar, but he has the capability to carry the world title. Moreover, with the storyline building up around the Tribal Chief and his Honorary Uce, it would be optimal if he faced Reigns at WrestleMania.
Sami feels that he has every single skill needed to be the champion, but being a face is a different task. However, he feels that the audience is very much inclined toward someone with a great physique and a well-chiseled body. "I know physically, I don't fit that mold. So I don't know if that's me, like, being self-deprecating or what it is, but I'm a realist when it comes to that," he said.
Discover More: "I don't even know," Former WWE Champion doesn't fathom Sami Zayn's devotion to the Bloodline
WWE Universe wants Sami Zayn to win the Royal Rumble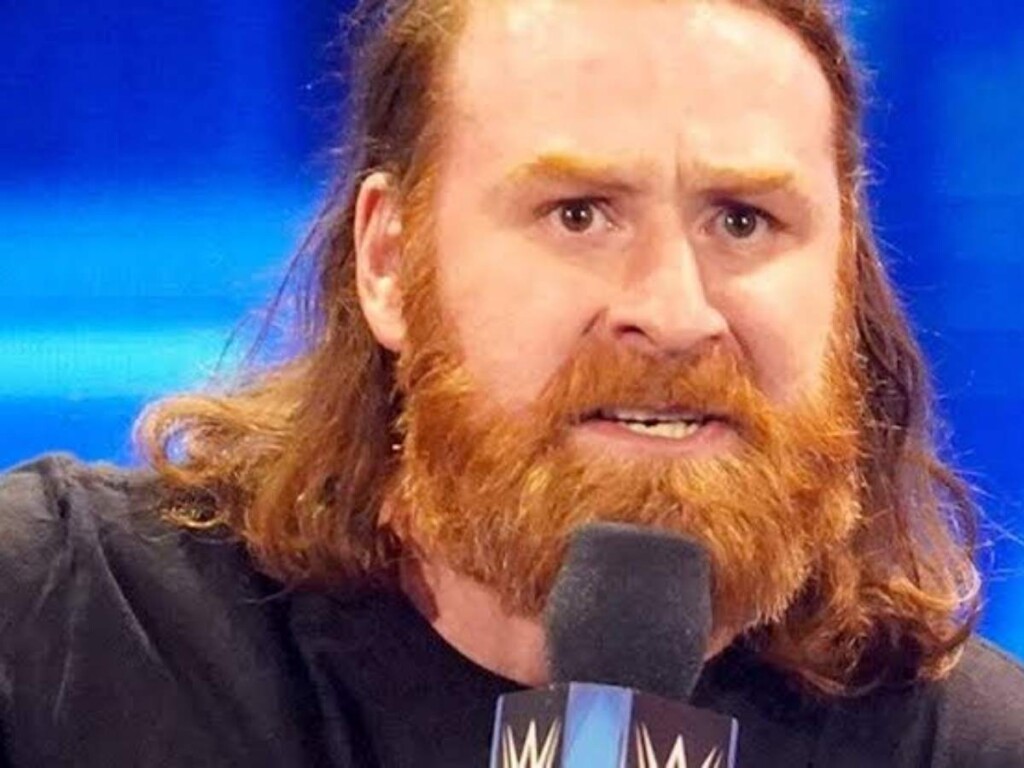 The WWE Universe has gone gaga over Sami's current persona. This has led them to the pathway that connects the Royal Rumble and WrestleMania. Fans are highly demanding that Sami win the Royal Rumble, thus providing him with an opportunity to win the world championship. 
The Honorary Uce was also compliant with the audience's opinion in deciding the winner. Cody Rhodes is another name on everyone's lips who is primed to win the Rumble. A thoughtful Sami also said that if the results do not satisfy the audience, the company may have to face some kind of backlash.
Royal Rumble is just around the corner. Despite being so near the event, Sami claims to have no knowledge of the event. If the company wants him to rule the division, he will have to do the same starting from the Rumble itself. Sami Zayn has been helping the company earn massive profits. We'll have to wait and see what the future holds for his star.
In case you missed it!
"ECW is dead," Paul Heyman takes an impertinent jab at ECW's non-existence while referencing Sami Zayn's exile from The Bloodline on Raw
"It was not their plan," Sami Zayn was never wanted as the top star of the Bloodline