The Rock has yet to return to the wrestling industry for years. On an appearance in 2019, the megastar and Becky Lynch attacked Baron Corbin. This appearance from the Hollywood star came after years of his retirement. Being in the best shape of his life lately, the Rock is rumored to return to WWE for a match at WrestleMania 39.
The Rock is rumored to face his cousin, Roman Reigns, at the Hollywood edition of WrestleMania for years. Fans are very excited about this bout after the inclusion of a superb storyline with the Bloodline. In a fantastic fashion, the first-time-ever match between the cousins would be interesting to watch.
On the December 2nd edition of Young Rock, a new teaser of their match has dropped. In a scene from the 50-year-old's house, all the championships he has won in his career are there. The Universal Championship was also there, along with the other championships. This was a tremendous teaser of the megastar winning the Universal Championship once in his career. You can watch the teaser here.
But the Rock v/s Reigns is still being planned. With rumors of the Hollywood star returning at Royal Rumble, fans couldn't stop their excitement. As per reports from Ringside News, the return at Royal Rumble 2023 is yet to be confirmed. WWE is trying to find multiple ideas for his return. Fans will have to wait to witness how WWE plans the megastar's return.
ALSO READ: "Why don't us three…," Gypsy King Tyson Fury sparkles fans for Royal Rumble with an interesting triple threat match idea
Was this the first time Young Rock teased Roman Reigns v/s the Rock?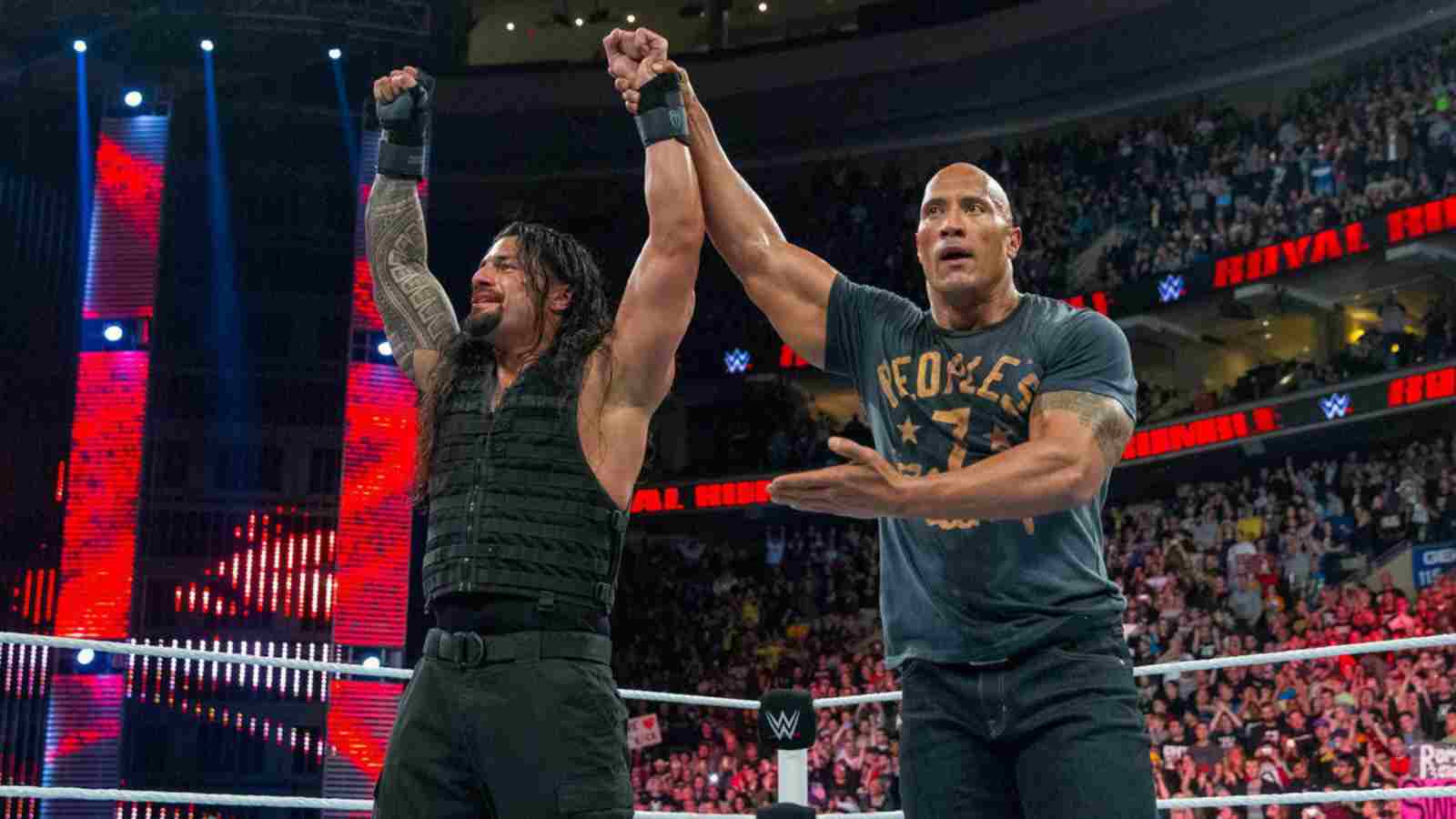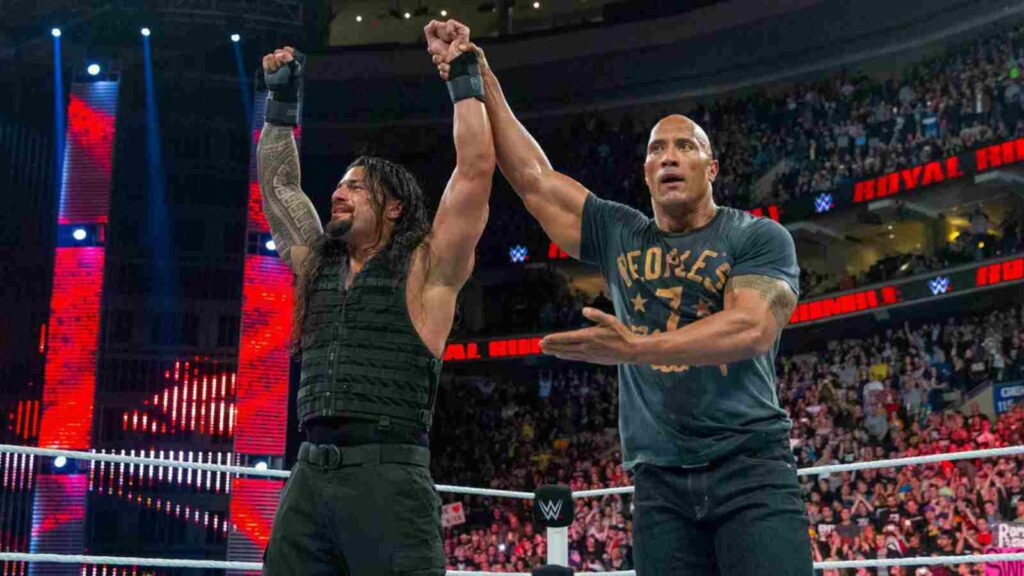 American Sitcom, Young Rock, is a future-based show. With stories of the Rock's life, the sitcom is based on 2032, when the megastar stands for the Presidential elections. In their 2nd season, Young Rock teased a match between Reigns and his cousin for the first time.
In an episode of the 2nd season, a young Roman Reigns asked for a match with the Rock. The 50-year-old answered his cousin, saying that a match of that caliber should only happen at WrestleMania.
ALSO READ: WWE planning a show-stunning match involving Roman Reigns for a reported event in India
With continuous rumors of the Rock's return, it is probably confirmed that the main event of WrestleMania 39 is now set. Roman Reigns v/s the Rock in a first-time-ever match will be a chart-buster for the Hollywood edition of WrestleMania. Fans eagerly wait to witness the return of the Rock's return to wrestling.
ALSO READ: "I get things kicked in my way too," Sami Zayn reveals details of his storyline with Roman Reigns