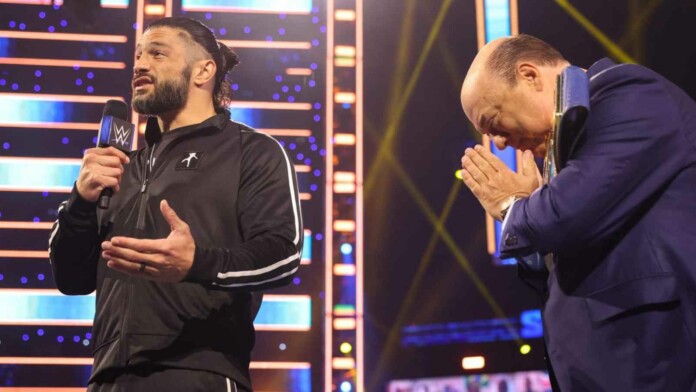 A promising episode of WWE Smackdown is on the cards, with the Hell in a Cell PPV, just around the corner. The rivalries are expected to proceed ahead on the Blue brand. But one of the most interesting angles to look forward to will be Rey Mysterio's reaction to Roman Reigns' attack on him and his son Dominik Mysterio.
Here is our WWE Smackdown preview:
Rey Mysterio attacks Roman Reigns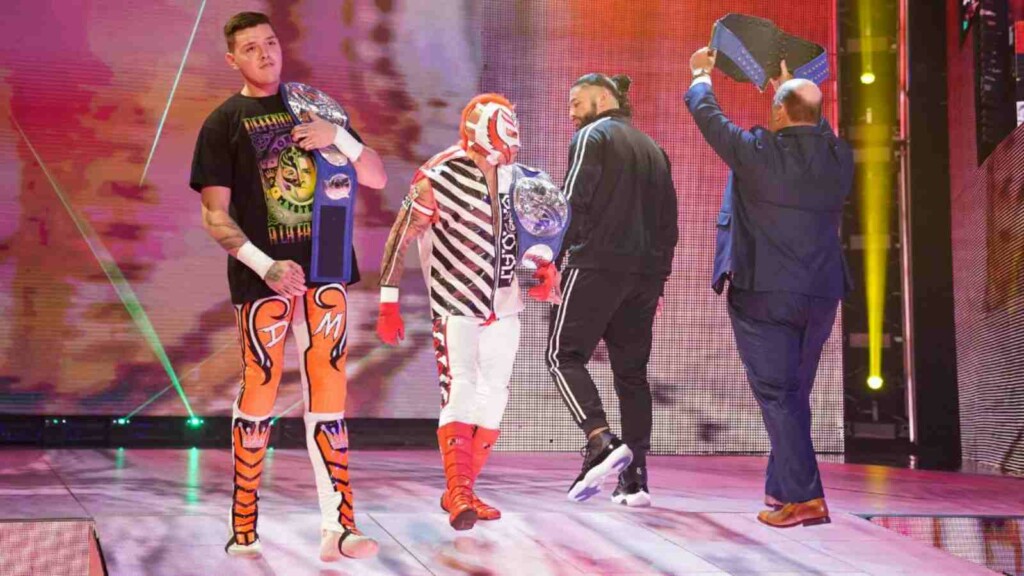 WWE Universal Champion Roman Reigns attacked during the main event of last week's Smackdown. He brutally attacked Rey and Dominik Mysterio, who were defending their titles against The Usos.
Rey Mysterio is more than likely to attack Roman Reigns. This unexpected attack might kick off a feud, between Reigns and Mysterio. The duo are the biggest stars in the company and might deliver one of the best feuds of the year.
Kevin Owens' segment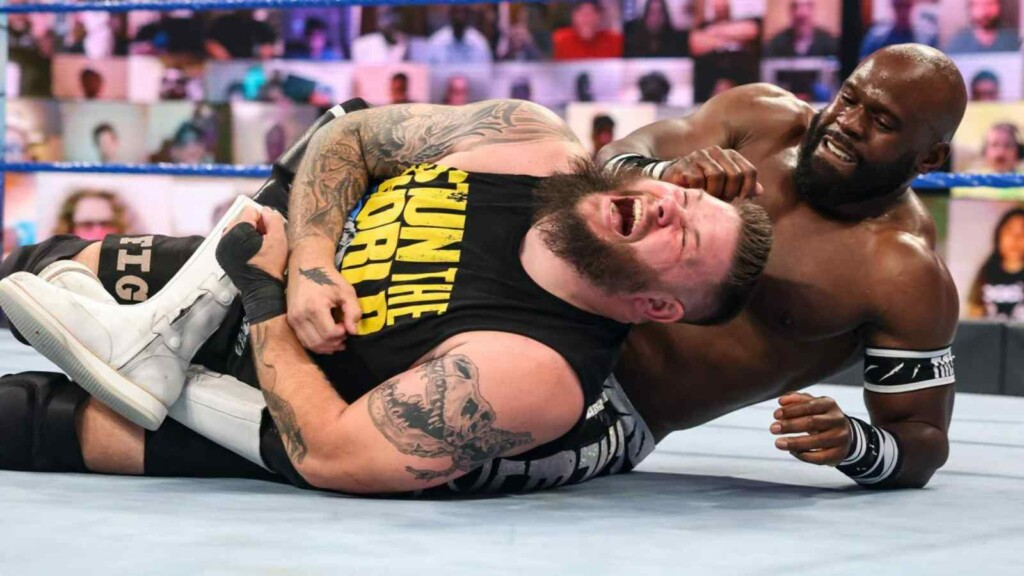 Owens is the biggest babyface on the Smackdown roster. He is currently trying to win the Intercontinental Championship match, but Apollo Crews' Commander Azeez has prevented him from scoring the win.
While Owens was down. Sami Zayn capitalized on the opportunity and beat him down too. We could see Owens making the decision of either going after his former best friend Zayn or continue his quest for the Intercontinental Championship.
The Usos go after the Smackdown Tag Team Championship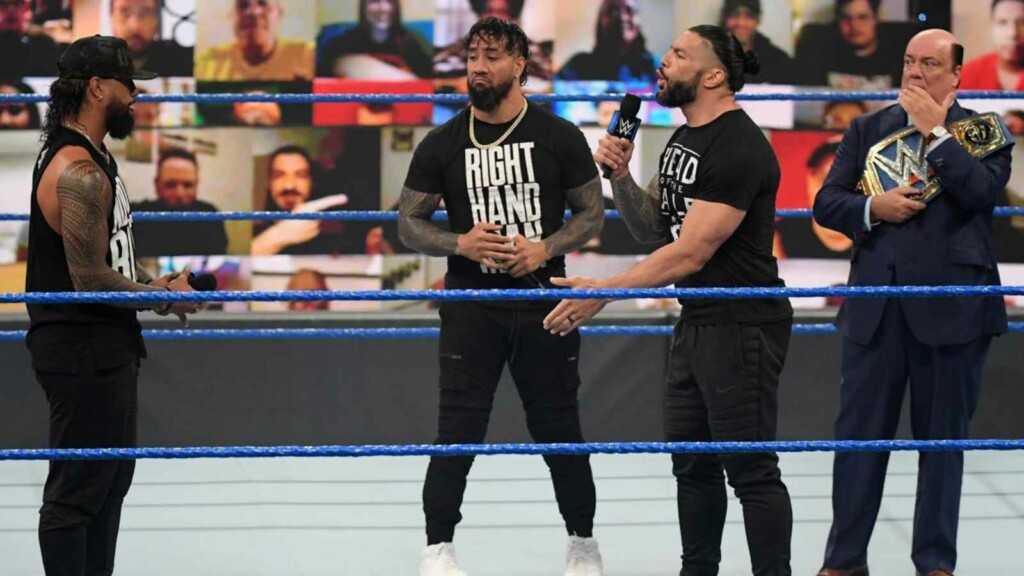 One thing that Jimmy Uso has been determinant about, since his return to WWE, is that he wants to win the Smackdown Tag Team Championship. But Jey Uso is still unclear whether he wants to team up with Jimmy or support Reigns.
The Usos had two opportunities on last week's Smackdown. But a referee error once and interference from Reigns the second time, costed them the two opportunities. We could see them challenge The Mysterios once again.
Bianca Belair adds stipulation to her match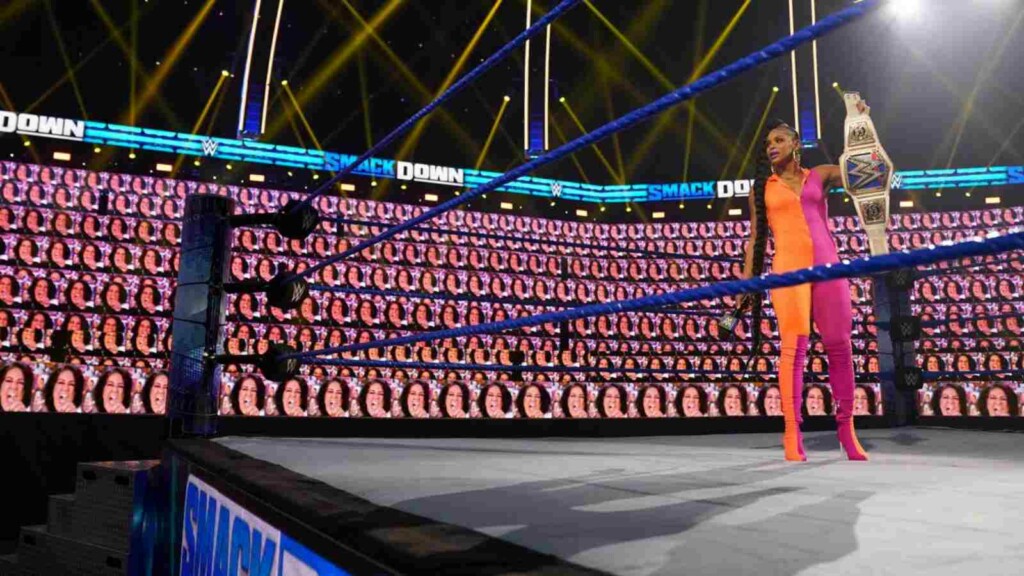 The Smackdown Women's Champion Bianca Belair has been involved in a hilarious feud with Bayley. Bayley has mocked Belair at every single opportunity. The duo will face each other at WWE Hell in a Cell 2021.
Considering Bayley's menacing character, Belair would know that Bayley would like to play tricks during their HIAC match too. She could ask for the Cell structure stipulation to be added to the match. Sasha Banks too is expected to return to WWE during their match.
Shinsuke Nakamura faces King Corbin at Hell in a Cell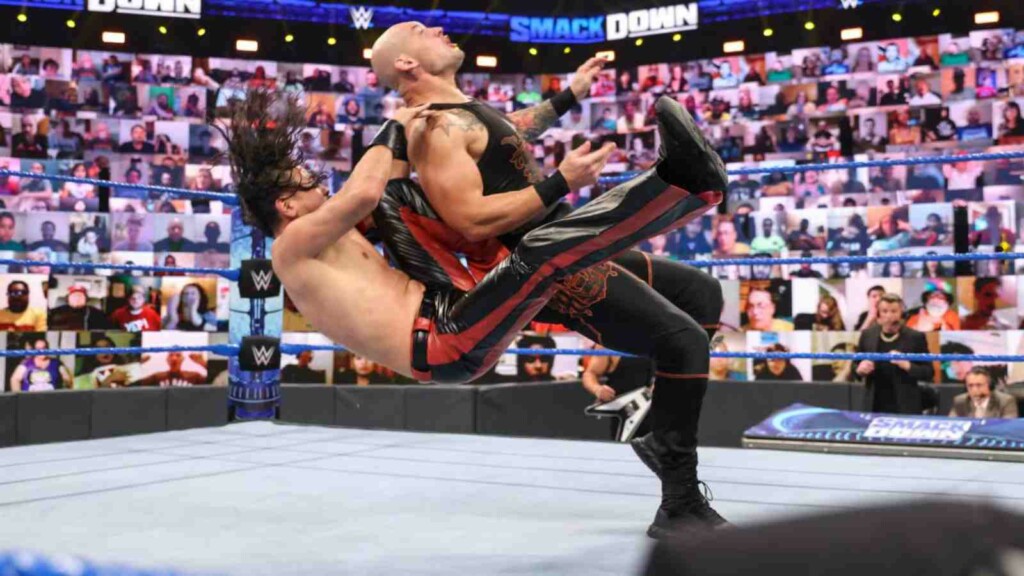 Shinsuke Nakamura has received a massive boost on the main roster since he started feuding against King Corbin. Nakamura has been after Corbin's crown. Corbin, despite defeating Nakamura on several occasions, has failed to get his crown back.
On the upcoming episode of Smackdown, we could see the announcement of a match between Corbin and Nakamura for the crown. The match is more likely to take place on the kick-off show of the Hell in a Cell PPV.
Also Read: Meiko Satomura emerges as the new NXT UK Women's Champion