At the young age of 23, Collin Morikawa has established himself as a highly talented and promising golfer, having claimed victory at the 2020 PGA Championship. He continues to be a prominent figure both on and off the golf course, and one person who has remained a constant support in his journey is his wife, Katherine Zhu.
Born on January 7, 1998, Katherine Zhu is a seasoned business professional and former college golfer. As a product manager at Google, she plays a crucial role in designing and launching new products that improve the overall user experience.
Her intelligence, beauty, and elegance are widely acknowledged, and Katherine has been leaving her mark on the world through her philanthropic endeavors. Undoubtedly, she will be Collin's steadfast supporter as he continues to make an impact in the world of golf.
Related: Collin Morikawa Net Worth, Career, Endorsements, Wife, House, and more
Collin Morikawa and Katherine Zhu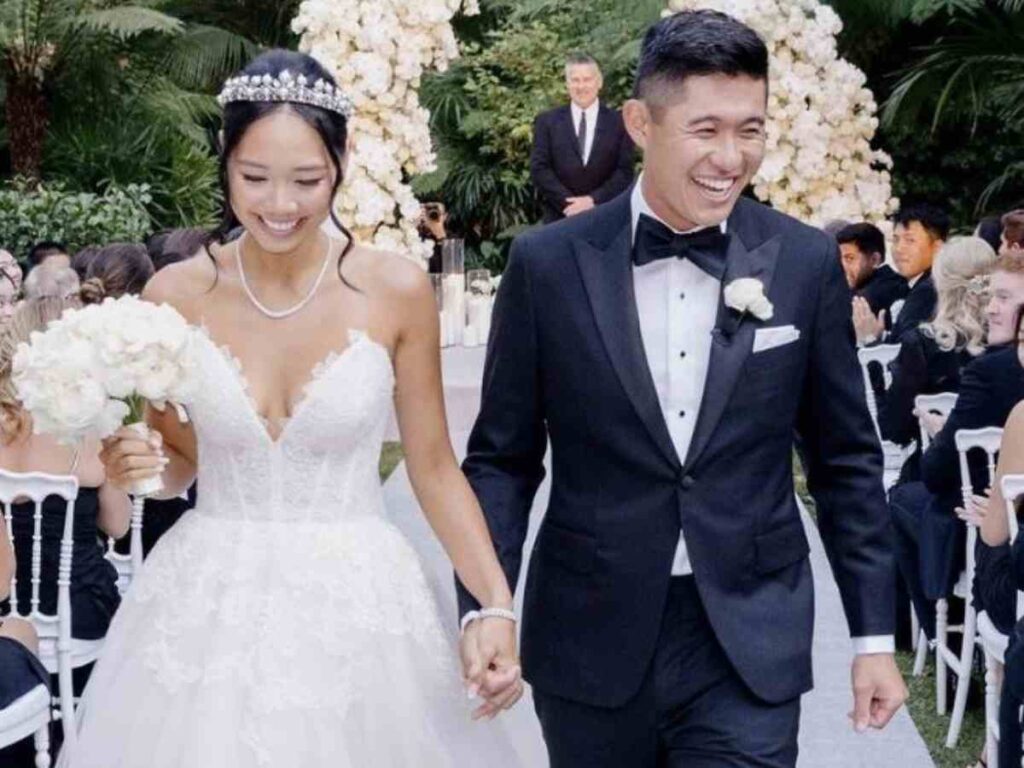 Katherine Zhu advanced her career in business after college. Currently, she's a Product Manager at Google, developing new products and features to improve user experience. Her education in business and tech industry experience brings unique insight to the company, making her a valuable asset.
Zhu and Collin Morikawa met in college and have been inseparable ever since. They tied the knot in 2020, shortly after Morikawa's PGA Championship win. Their solid relationship and mutual support, both in and out of golf, have earned them widespread admiration.
Their relationship extends beyond golf, as they love traveling and discovering new places together. They have visited exotic locations like the Maldives and Bali, sharing their adventures on social media. At home, they enjoy spending time together and are known as avid fans of movies and TV shows.
Zhu values privacy and tends to maintain a low profile, but she has been appearing more on Morikawa's social media. Along with her professional and personal achievements, she is recognized for her philanthropic endeavors.
Actively involved in various charitable organizations and causes, Zhu is dedicated to making a positive impact. Her efforts have been recognized and praised by notable organizations and individuals.
In case you missed it:
"His handicap was cr*p," Keith Mitchell sparks controversy with his remarks for Aaron Rodgers at Pebble Beach Pro-AM
Bryson DeChambeau drops out of the Top 100 after LIV Golf and OWGR Points Controversy