In the world of professional golf, where precision and consistency are paramount, Rory McIlroy's recent performance at the Memorial tournament has raised eyebrows and sparked a candid exchange between the Northern Irishman and golfing legend Jack Nicklaus.
Known for his 18 major wins and as the promoter of the prestigious $20 million tournament, Nicklaus didn't hold back when expressing his concerns to McIlroy. The incident, captured live on television, has added to the pressure McIlroy faces during this critical season.
Throughout his career, McIlroy has demonstrated both brilliance and inconsistency. However, the Memorial tournament showcased a particularly challenging run for the world No. 3 golfer. Making seven bogeys during a disastrous round of 75, McIlroy plummeted from the top of the leaderboard to a tie for seventh place. It was during this disheartening performance that Nicklaus approached McIlroy with a direct invitation to sit down and discuss matters of concern.
Related: WATCH: "Stupid hole," Jason Day's HILARIOUS outburst on live mic shocks Jack Nicklaus at Memorial Tournament
Rory McIlroy's meeting with Jack Nicklaus: Unveiling the mystery behind missed greens from 97 yards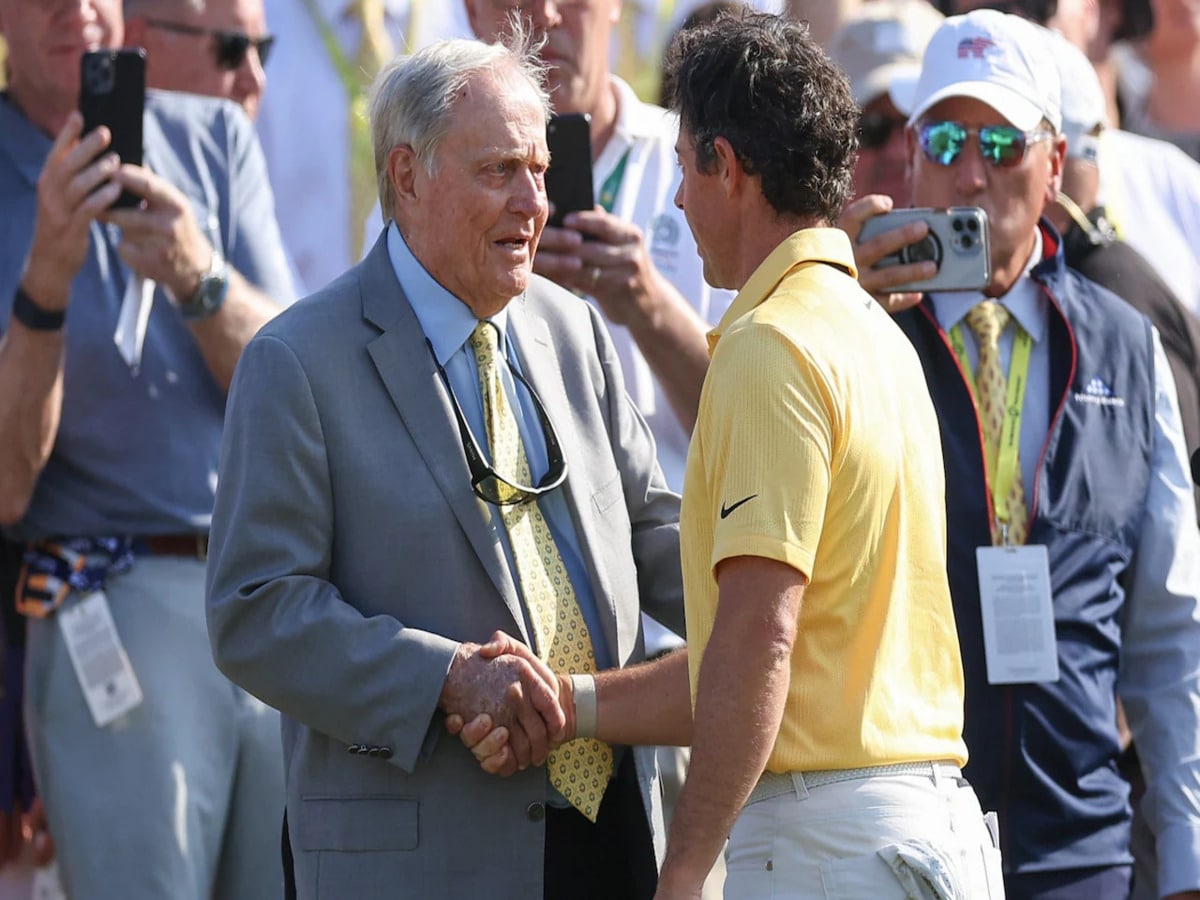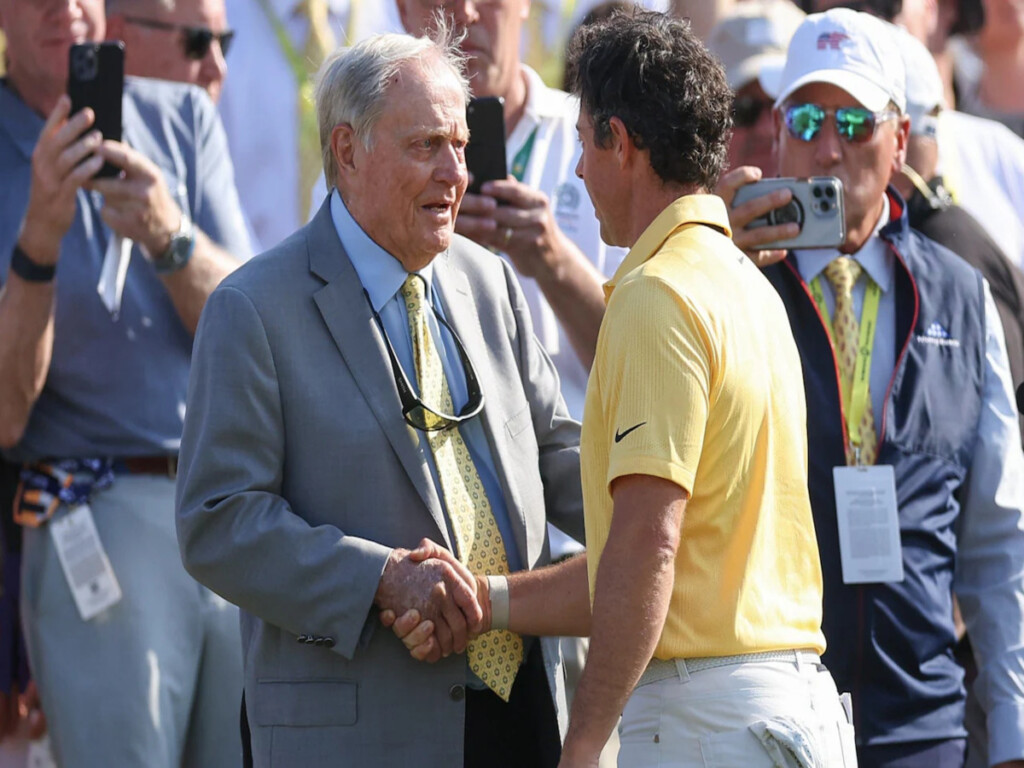 Jack Nicklaus's invitation to Rory McIlroy holds significance beyond the immediate context of the tournament. With his propensity for following remarkable low-scoring stretches with untimely mistakes, McIlroy has faced criticism for his fluctuating performance.
The exchange between the two golfing icons was magnified due to its live broadcast, placing McIlroy under the spotlight during a season where he already encountered setbacks. After missing the cut at the Masters, McIlroy made headlines by citing "mental health" concerns as the reason for his withdrawal, leaving him vulnerable to a hefty financial penalty.
Despite the challenges he faces, McIlroy showcased resilience and determination at the Memorial tournament. His tied seventh-place finish, although not his intended outcome, can be seen as a positive given the technical hurdles he has been grappling with, according to telegraph.
As he prepares to defend his Canadian Open title in the upcoming week, followed by the US Open, McIlroy acknowledges the need to address the issues affecting his game. However, he remains optimistic about his progress and emphasizes the small steps forward he has taken.
As Rory McIlroy continues to navigate the challenges that lie ahead, the candid exchange between him and Jack Nicklaus serves as a stark reminder of the expectations placed upon him. With the Canadian Open on the horizon, followed by the prestigious US Open, McIlroy finds himself at a critical juncture.
While striving for success, he must also confront the technical obstacles that have hindered his performance. Through determination and a positive mindset, McIlroy seeks to regain his form and reclaim his position among golf's elite.
In case you missed it:
Former girlfriend Erica Herman launches bold counterattack demanding explosive public court battle with Tiger Woods
WATCH: Billy Horschel talks about challenging season in an emotional post-round interview at Memorial Tournament