Paige Spiranac has certainly earned her way around fashion and designs or so we believe. But the internet sensation definitely has a good sense of whatever she speaks about ranging from golf to other sports and with her nearly 4 million followers on social media, fans tend to listen to her opinion.
Paige has made it to the headlines as she often does, this time regarding the USMNT jersey for the FIFA World Cup 2022 in Qatar which just dawns upon us in a week or two. The 'Sexiest woman alive' according to Maxim is a pro-golfer turned internet star with her own witty and straightforward opinions.
Paige via her Instagram gave her say on the American team's jersey that they are supposed to wear at this year's football World Cup and listening to her, it's safe to say that she does not fancy it, if at all not disgusted by it.
Also read:- Paige Spiranac's Halloween costume making fans pants UNCOMFORTABLE as her "retro outfit" hits the internet
Paige Spiranac knows what she's talking about and in a sense, we agree!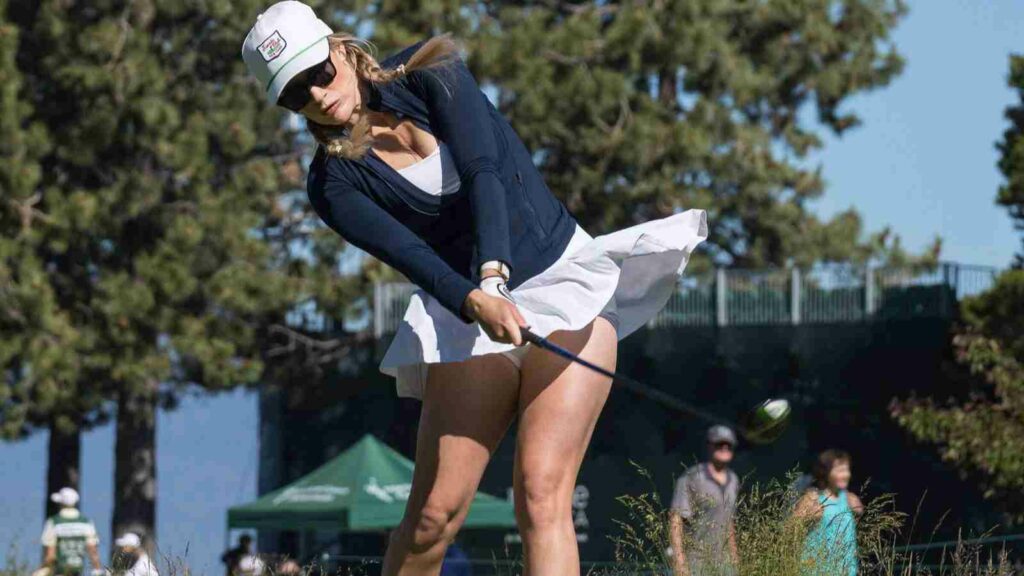 "I'm here with the USA World Cup kit and a lot of people are very disappointed because they think it's quite boring and honestly, I have to agree. They were like let's just make it all white and put USA right on the front," – says Paige sounding disappointed at the dull jersey which according to her could have been made much better. Well, Paige, you're definitely free to give some design suggestions which we wouldn't mind.
Paige Spiranac is a diva and a model and safe to say that it wouldn't be easy to impress her with minimal effort. Paige has been called names and stuff before owing to her bold and dynamic fashion and clothing sense but looks like she kind of does have a point. It literally is a white t-shirt with the country's name put on it. Guess, the designers should have looked at some other teams' kits.
The USMNT is at the FIFA World Cup after 8 years as they failed to qualify for the 2018 WC held in Russia. Since then, the team has evolved much with rising stars such as Christian Pulisic, Gio Reyna, Weston McKennie, and others. They certainly have the capacity to surprise and cause upsets at the tournament.
Also read:- Paige Spiranac's SULTRY MLB World Series image post tickled baseball fans' hearts
Also read:- Paige Spiranac gets chills down her spine on seeing "MONSTER" MIKE TYSON as she ranked the "Spookiest athletes of all times"
Do follow us on:- Facebook | Instagram | Twitter