Chris Simms is back with his yearly take on ranking the best quarterbacks in the NFL. With rankings come controversies, and it did not disappoint as Simms ranked Aaron Rodgers in his overall ranking.
Aaron Rodgers, considered to be one of the best quarterbacks in the NFL, fell three places on the list from the previous year. While talking to fellow analyst Mike Florio on Pro Football Talk, Simms accused Rodgers of being too "conservative". "He (Rodgers) is way too conservative for the talent he has," Simm opened his argument when Frolio questioned Rodgers' new position. Simms added that "nobody in the top 10 left more yards on the field than him (Rodgers); he's still got an awesome arm. He's a special thrower; there's no question about that."
However, Simms pointed out that Rodgers had a down year for the Packers last season. He wants more from the 39-year-old on the field: "Last season, he had the worst year of his career, and I want more from him. He has an elite arm, but he's not taking advantage of it."
Rodgers moved to the New York Jets after ending an 18-year relationship with the Packers after finally winning the Super Bowl in his penultimate year. Since his move, Rodgers has been enjoying his life in the Big Apple. His first visit to MetLife Stadium as a Jets player came after he was spotted attending Taylor Swift's Eras Tour concert.
Hardcore Rodgers fans will be a tad disappointed with Simms's new and updated rankings.
Related: "I've got the right tools," Tyreek Hill sets a HUGE target of achieving 2000 yards next season while praising his QB Tua Tagovailoa
Chris Simms believes that football has changed and Rodgers needs to be more aggressive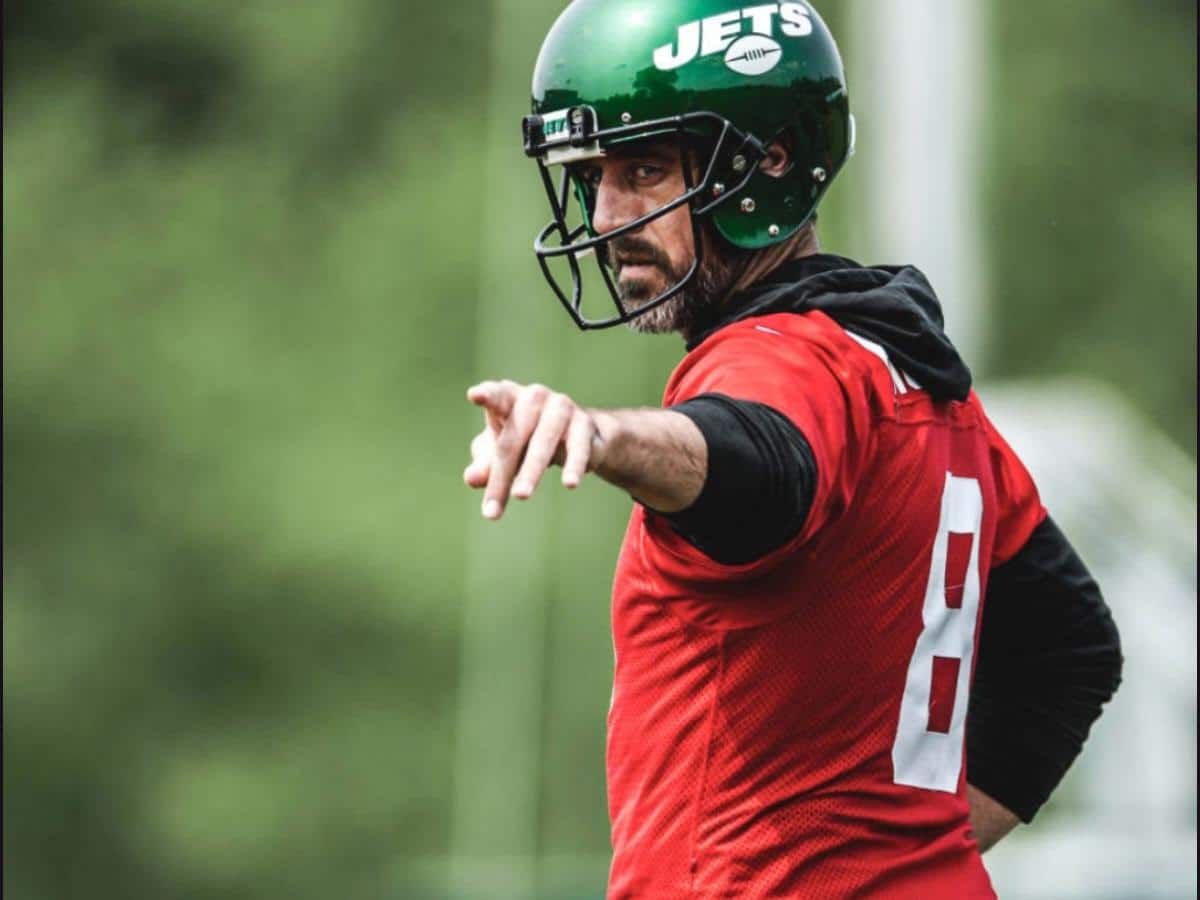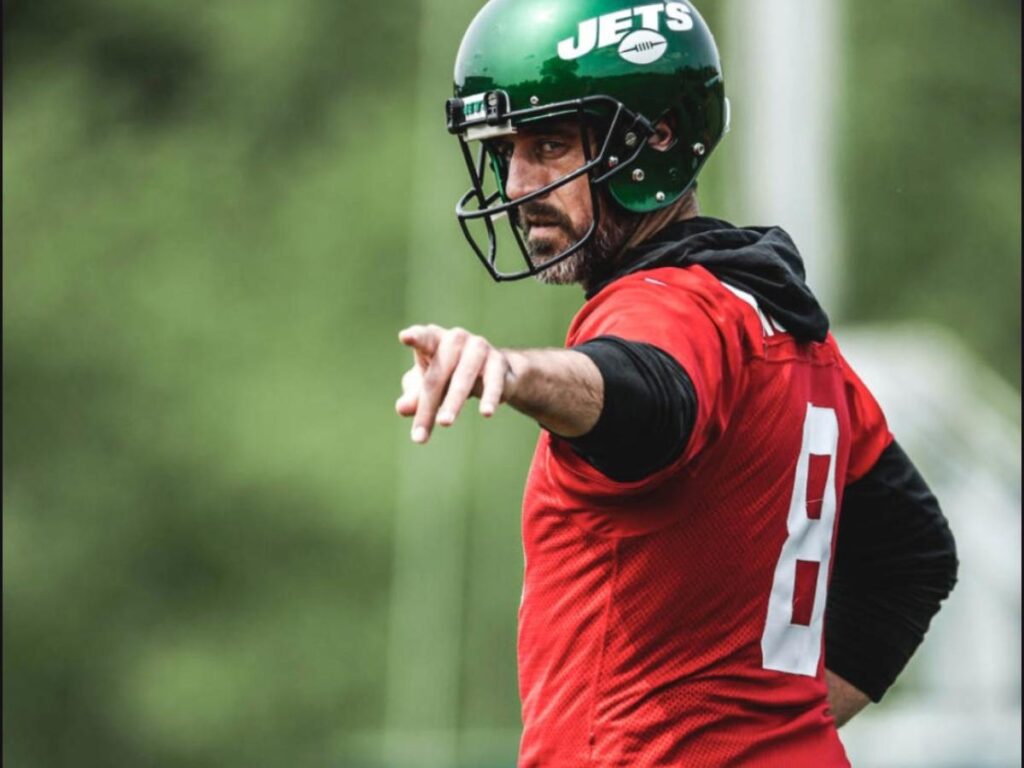 Aaron Rodgers has proven over the years that he is one of the greats of football. His fans compare Rodgers with the legendary Tom Brady and his Packers predecessor, Brett Favre, whom he replaced in 2008.
He may have a lot of fans all over the world, but he has no shortage of critics as well. A recent survey about who is the most annoying athlete revealed that Rodgers was a leading candidate, along with LeBron James.
Meanwhile, Rodgers became the subject of trolling from the NFL Twitter after never being featured on the cover of the video game Madden.
Fans will always have something to say. However, an athlete has to perform at their best on the field every time they walk onto it and adapt to every situation. Chris Simms believes the same and advises Rodgers to make some changes to his game.
"I think the games changed." Simms said, "You've got to be aggressive and take some chances, and that's how you win games in the NFL." Simms argued that Rodgers' does not show much aggression compared to four to five years ago.
Rodgers sits behind Lamar Jackson, Trevor Lawrence and Jalen Hurts on Simms list. Fans are eager to know the rest of the top 4.
In case you missed it:
Do follow us on: Facebook | Instagram | Twitter