Alexa Bliss is one of the top names in WWE, with fans loving her on and off the screen. Her WWE run has been quite successful, with her winning multiple titles in her singles as well as tag team careers. The 31-year-old is friends with lots of people within the company. As a result, Bliss often gets into unpleasant situations due to fans' wild theories.
While speaking on the Table Talk podcast in 2020, she was asked about her relationship with D-Von Dudley. The podcast had Bliss, Nikki Cross, and Dudley himself as co-hosts with Mo Lightning. The question was answered by both, and they agreed to have a close friendship. Bliss continued and cleared up all misconceptions fans had regarding D-Von's visit to her bedroom.
Alexa Bliss started by mentioning that she has a very relaxing massage chair in her house that she and her husband, Ryan Cabrera, bought. The product was of much help to her after everything she does in the ring. During a casual conversation with D-Von Dudley over the phone, she showed her new massage chair.
The 31-year-old also invited him to her house to try it out. And to her surprise, D-Von came as invited and relaxed on the massage chair for an hour. However, fans perceived it in an obnoxious way without actually knowing the true story. The WWE Hall of Famer received much criticism as fans believed he went into Bliss' bedroom with bad intentions.
Alexa Bliss is currently away from WWE programming due to her maternity leave. She announced her pregnancy last week over social media and is expected to deliver the baby late this year, in December. The WWE Universe is quite happy for her and has been sending her warm wishes. They believe her massage chair could be a great help at such a time.
Related: Alexa Bliss reveals her WWE contract status following pregnancy announcement
D-Von Dudley got death threats due to his friendship with Alexa Bliss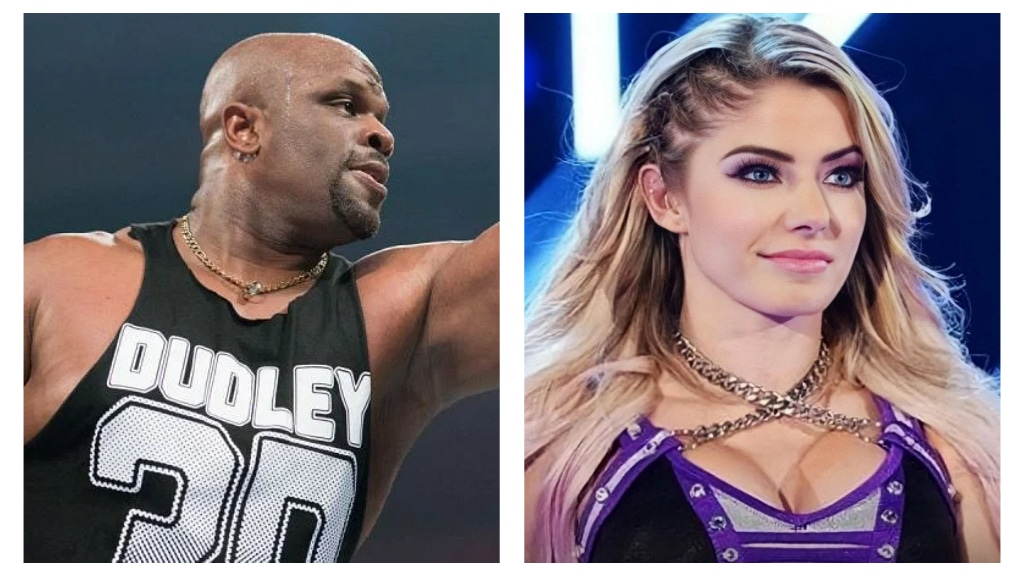 Alexa Bliss has a big fandom, as fans love her for her in-ring performance and outside the ring for her outgoing nature. Her polite nature helps her make numerous friends, and as a result, her fans get jealous of it. Over the years, she has gotten into trouble due to her obsessive fanbase.
D-Von Dudley stated during the Table Talk podcast that Alexa's fans are the most excited ones on social media. Her fans have trolled Dudley occasionally for behaving like a teenage kid who is thirsty over Bliss. As Dudley and Alexa are close friends, fans hate to see it and trash talk over their relationship.
The WWE Hall of Famer spoke about an incident when he received death threats after posting a picture with Bliss. The fan wrote, "F you D-Von. If I ever see you, I'm gonna shoot you!" The fan threatened him, saying he should leave Alexa alone or else he would be dead. Dudley was shocked by this incident and expressed his astonishment to Alexa for having such devotional fans.
In case you missed it: