Paul Heyman is currently the special counsel for Roman Reigns and has also been a strong advocate for him behind the scenes. Heyman spoke about Reigns' disappointment during his portrayal of " The Big Dog" character. Roman's appearances on WWE programming came to a halt during the pandemic. However, one of the reasons was also because of his frustrations over his bookings.
While speaking on Tetragrammaton with Rick Rubin, Paul Heyman revealed Roman Reigns' thought process during the time of the growing pandemic in 2020. The Wise Man stated that when Reigns had an infamous feud with Baron Corbin, that's when his frustrations reached its peak. The 38-year-old approached Heyman and said, "I can't go any further as the Big Dog."
Paul Heyman said that Roman Reigns hadn't peaked as a performer back then. The Tribal Chief took time off from the company and decided then and there to come back as a different person. He wanted his return to be like Brock Lesnar's when he eventually had his moment, ending The Undertaker's streak. Reigns stated, "Something has to become my defining moment, and then propel forward from there."
Roman Reigns eventually came back in August of the same year with his heel persona, stating himself as "The Tribal Chief." His comeback as the dominant character has elevated his career, and he has proven to be one of the greatest characters of all time. He has recently surpassed 1000 days as the Universal Champion and has continued to be an unstoppable force throughout his reign as The Tribal Chief.
Related: Why does Roman Reigns' Bloodline not have a female member?
Roman Reigns appears in a commercial for Paris Olympics 2024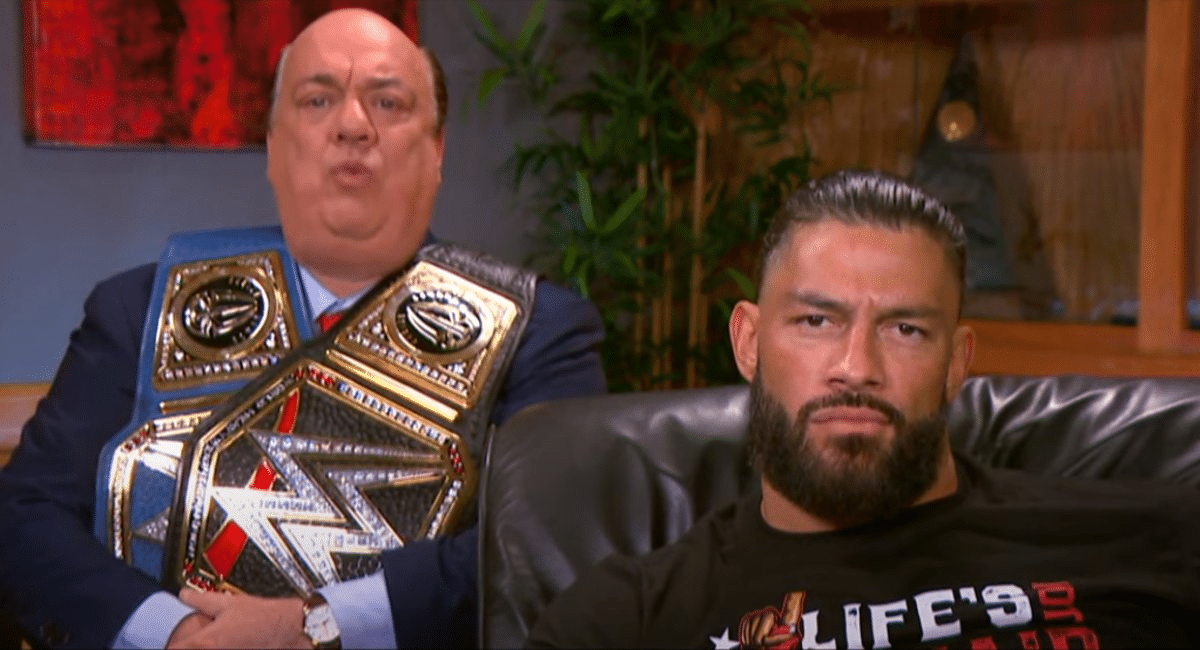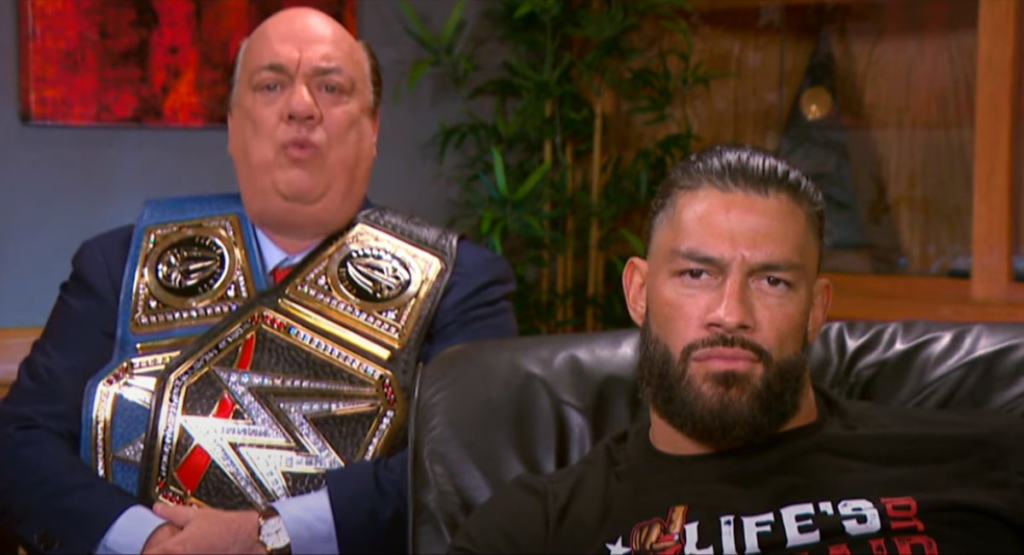 With the Summer Olympics still a year away, NBC Sports has dropped an advertisement addressing the event starting in July 2024. It features Dolly Parton, Kevin the Minion, and The Tribal Chief Roman Reigns alongside his special counsel, Paul Heyman.
As the camera shifts to Paul Heyman and Reigns, The Wise Man starts by saying that The Head of the Table will defend his title anytime and anywhere. Roman continued the statement as he said, "Except, next July!" He seems to have kept the dates reserved for watching the global phenomenon of the Paris Olympics.
The commercial gives hope for Reigns' title reign to be longer as he declares not defending it in next year's July. The question is whether he will have it until next year or not. According to reports, he will walk into WrestleMania 40 as the champion, but this does not guarantee that he will walk away with the same.
In case you missed it: