The curtain has set on another Formula 1 season – and Max Verstappen continued his trend of dominance, capping off the season by winning his fifteenth race of the season. It was a relatively comfortable Abu Dhabi GP for Verstappen, and he managed his tyres well enough to do a one-stop race. However, just behind him, things were much more complicated.
We have identified three distinct storylines for you – Carlos Sainz vs Lewis Hamilton, Charles Leclerc vs Sergio Perez (these two include Ferrari's battle with Mercedes), and the elephant in the room – Sebastian Vettel's final race.
Carlos Sainz's battle with Lewis Hamilton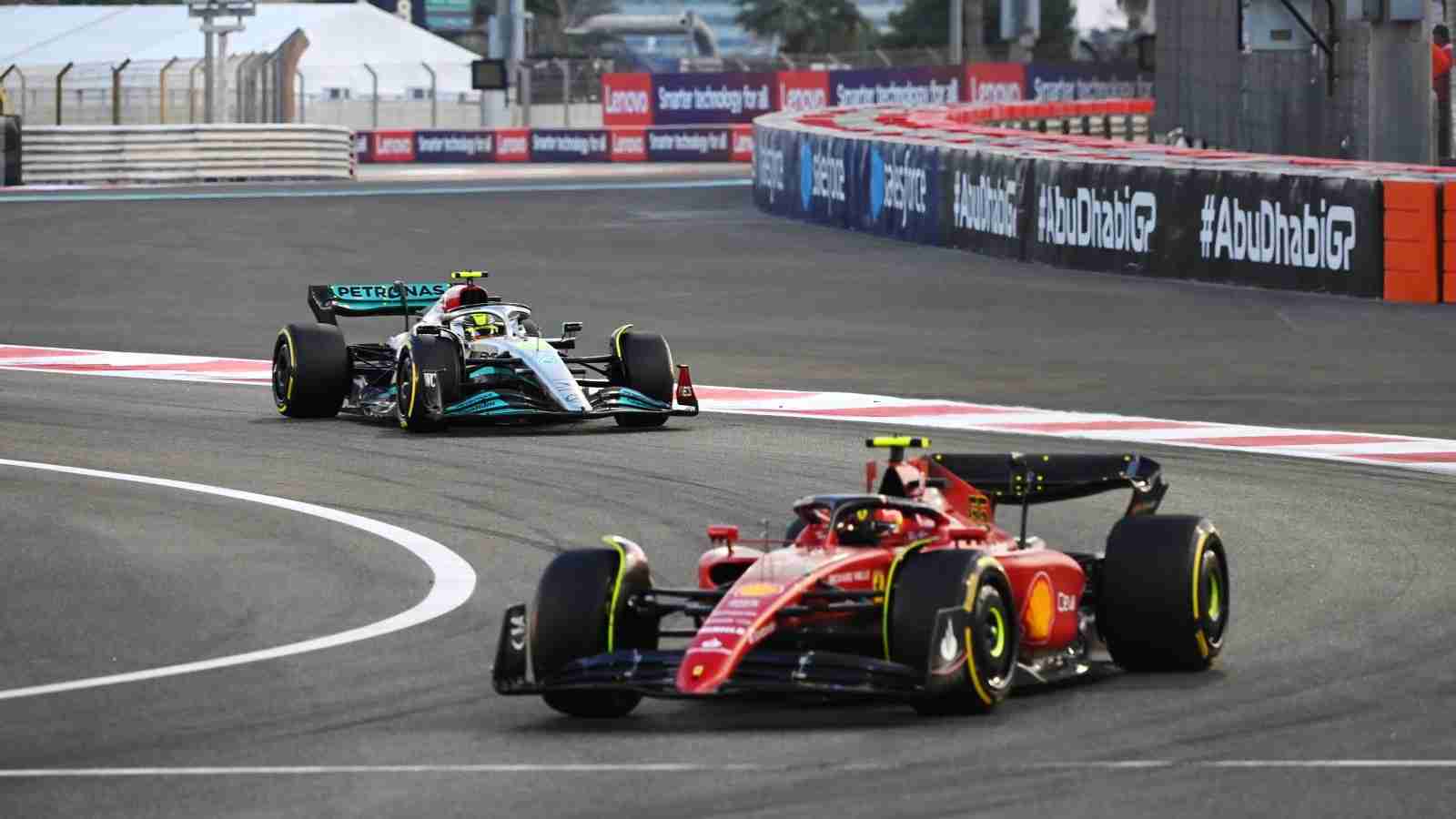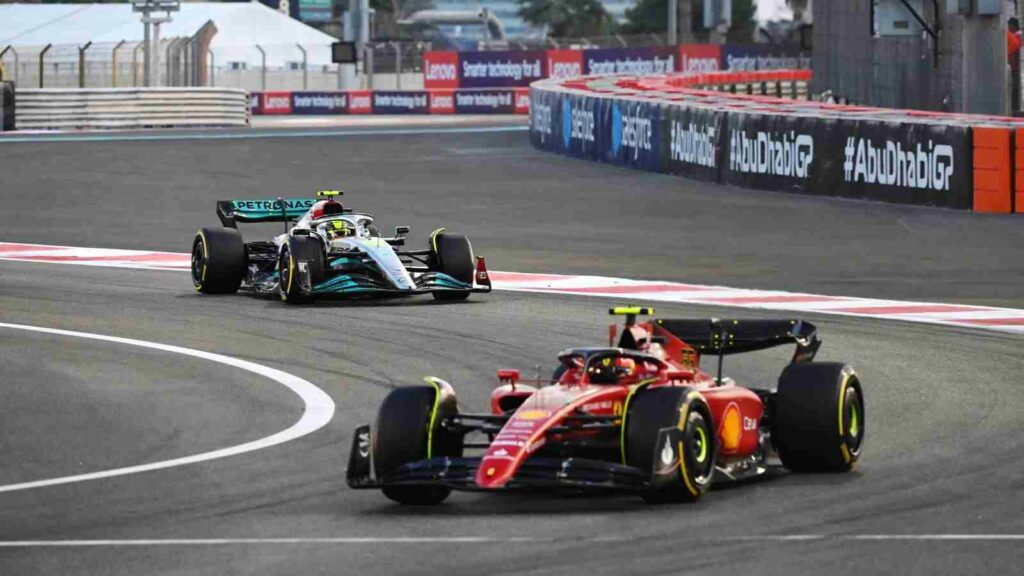 Carlos Sainz tussled with the Mercedes on the first laps of the Abu Dhabi GP, with Lewis Hamilton jumping him on the start, and George Russell coming close before ultimately losing a place to Lando Norris. Sainz made an overtake attempt on turn 6, and Hamilton had to go off track, bouncing over the kerb. He kept the place until the team ultimately asked him to give it back, but he was able to retake it a bit later.
That was until his pace fell off and Sainz climbed back up into fourth. After the final round of pit stops – with Hamilton on a one-stop and Sainz on a two-stopper, the Spaniard began catching the seven-time world champion. 2 laps from the end, he caught up to the back of the Mercedes. He overtook him, but Hamilton was already on his way out of the race with a hydraulic issue.
With this, and Sainz's teammate Charles Leclerc's fantastic P2 finish, Ferrari look like they've achieved all their targets for Abu Dhabi. The Spaniard jumped Hamilton in the WDC for fifth place, and Ferrari also sealed P2 in the Constructor's championship. The most hotly anticipated battle was for P2 in the WDC between Leclerc and Sergio Perez, in which the Monegasque came out on top.
Also Read: "I think we are in a strong position to keep it," Carlos Sainz optimistic about beating Mercedes to P2 in the championship
Charles Leclerc vs Sergio Perez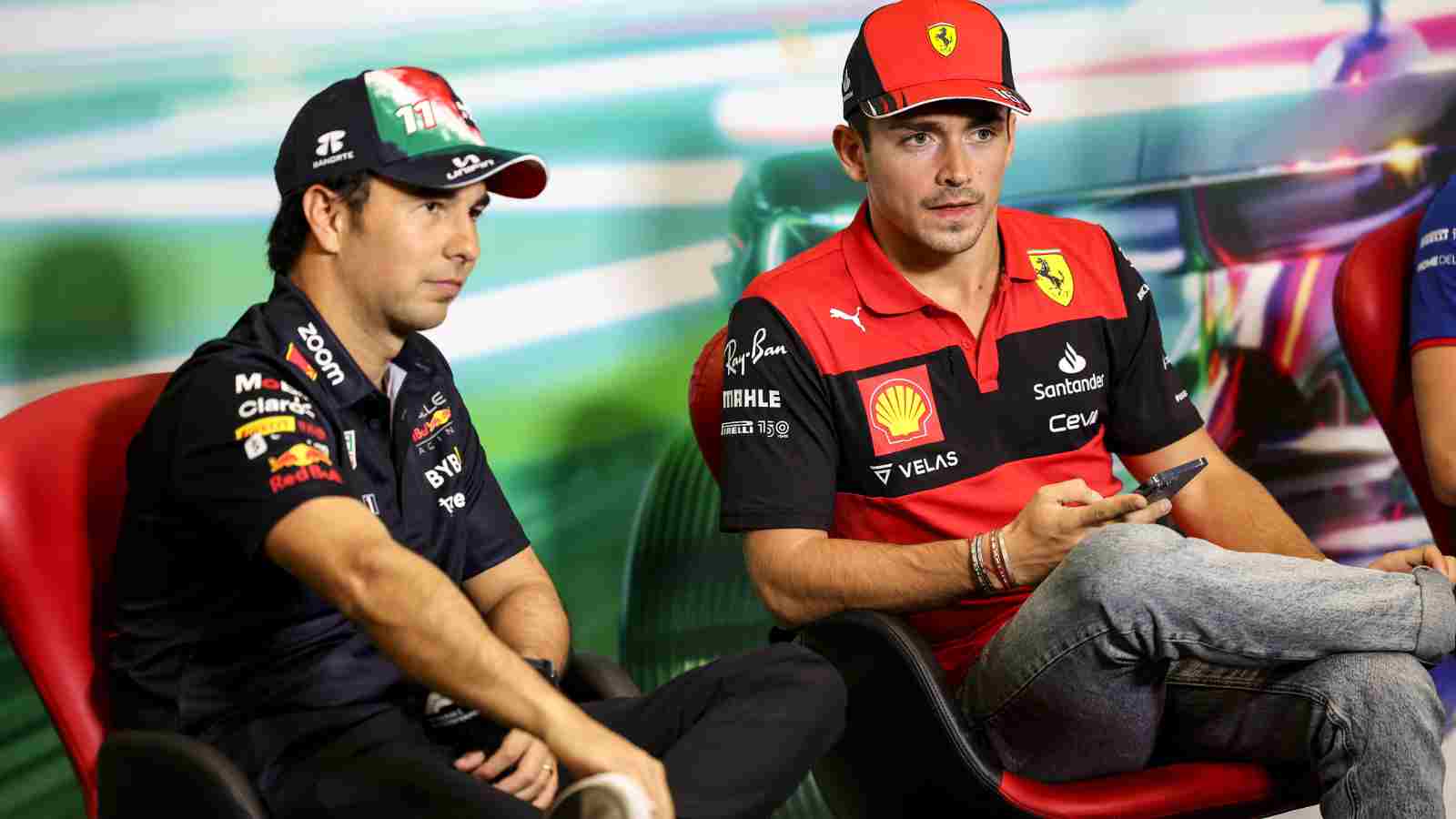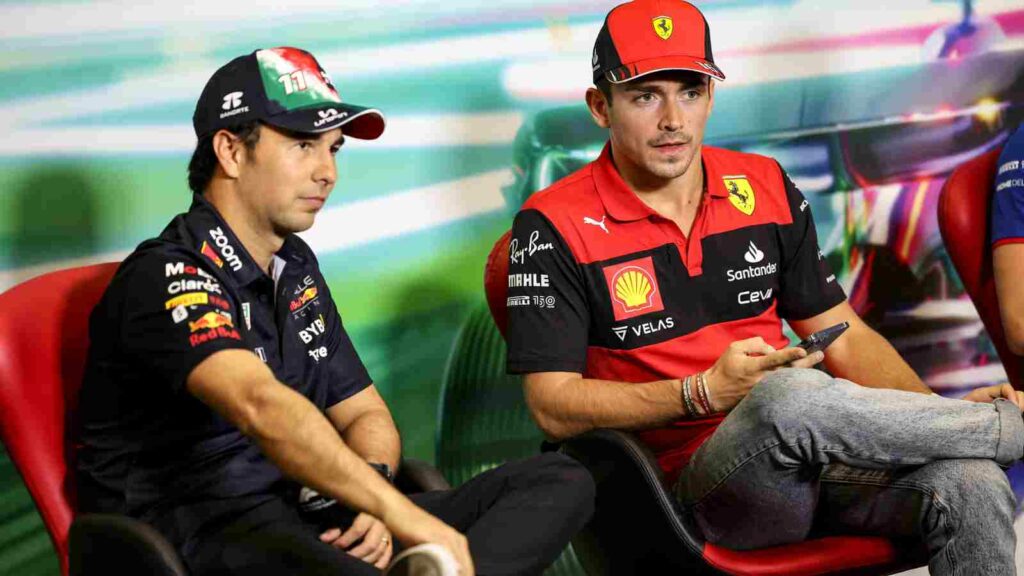 It did not seem very likely that Charles Leclerc would be able to beat Red Bull, especially after their performance throughout the weekend, but he was able to achieve it. Leclerc had made half a move on the first lap on Sergio Perez, before settling back into third place. While the Mexican driver was able to build a gap – Leclerc began catching him.
Both of the times that Perez dove into the pits – Leclerc was under 2 seconds behind. So Red Bull went for a two-stop with him, while Verstappen committed to the one-stop. Leclerc and Ferrari also made this commitment, and it was one that paid off. Starting the final lap, Perez was just around 1.8 seconds behind the Monegasque and was unable to catch him further, much less pass him.
It is certainly a fantastic drive and a great result for the Ferrari driver – the most he could achieve tomorrow, as the Dutchman was once again in a class of his own. He has achieved the next best thing that he could – P2, both in the championship and in the race, but he will certainly hope to go one better next year – as will Ferrari.
Also Read: "We're going to give it all and hopefully get that second place": Charles Leclerc sends a warcry as fight for 2nd spot in WDC with Sergio Perez intensifies
Sebastian Vettel's final race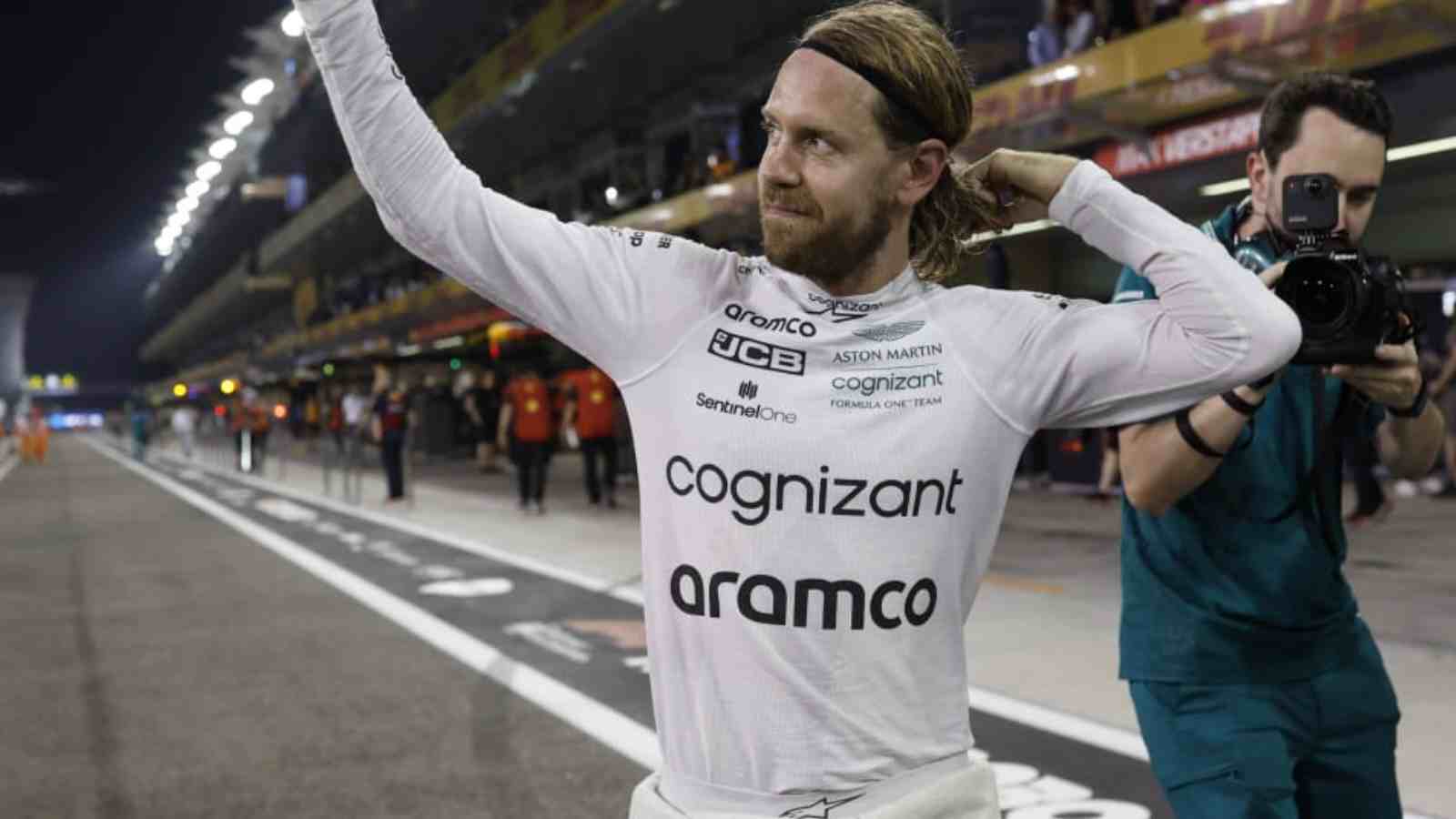 Sebastian Vettel started P9 for the race, alongside former rival Fernando Alonso. While the Spaniard had said he will 'take care' of Vettel at the start, and hoped that both of them will see the chequered flag, it, unfortunately, did not turn out that way for him, and he retired from the race on lap 28.
Aston Martin had opted for a one-stop race with Vettel, and split the strategies, with his teammate Lance Stroll finishing the race on the mediums. Vettel certainly did not like going so long, and by the time he pitted on lap 26, when upon pitting (and locking up while exiting), he dropped back to P19 – he had made his displeasure very clear. Thankfully, he was able to recover, even if he was overtaken by his teammate.
He battled with Daniel Ricciardo till the end of the line but was unable to pass him. His final (possibly ever) race finish eventually turned out to be a P10. Vettel would surely have been hoping for more, and the strategic decision was not the best either, but he still performed admirably – as he has all year, especially in the second half of the season. The most important thing is that he's had a clean race and a good send-off.
Also Read: "He gave his heart to that P9!": Fans make the compliments pour in from every corner as Sebastian Vettel gets through to Q3 in the last Qualifying of his F1 career
Also Read: "You can't make me cry like this," Fans react as Sebastian Vettel's father makes everyone cry with a touching video