Dark days for the Diggs family as former XFL player Darez Diggs, who is the brother of NFL stars Stefon and Trevon Diggs, was recorded orchestrating a brutal assault on a man inside an elevator on May 29, 2023.
The incident took place in an apartment building in downtown Los Angeles. In the video obtained by TMZ, viewers can see a man walking out of an elevator and suddenly stopping in his tracks. He rushes back in, but the elevator did not close in time as Darez interrupted it with his hands and walked in.
Also known as Mar'Sean Diggs, Darez was not alone, as two others pounced on the unidentified man. They snatched his bag and even kicked him in the face before dragging him out of the elevator and into the apartment lobby. Darez then left the scene, hopping on another elevator.
The police arrived at the scene, but the suspects had already left the building. They informed the publication that a robbery complaint had been lodged, but no arrests have been made.
Darez Diggs is the younger brother of Bill's wide receiver, Stefon Diggs. Following in his brother's footsteps, Darez played in the XFL, representing the Los Angeles Wildcats until the league folded in 2020.
Diggs was part of the setup at the Morgan State Bears and later moved to the University of Alabama at Birmingham. He played in multiple positions in school, including defensive back (DB) and running back (RB), eventually setting himself up as a promising wide receiver.
Darez after quitting football turned his attention toward the fashion world. Seems to be an influence on the unique fashion sense of his brother Stefon. He even established his own fashion brand called Blue Boii.
Related: Who is the only woman in the USA to attend every Super Bowl till date?
Stefon Diggs is a no-show in Bills OTAs amidst his brother's robbery charges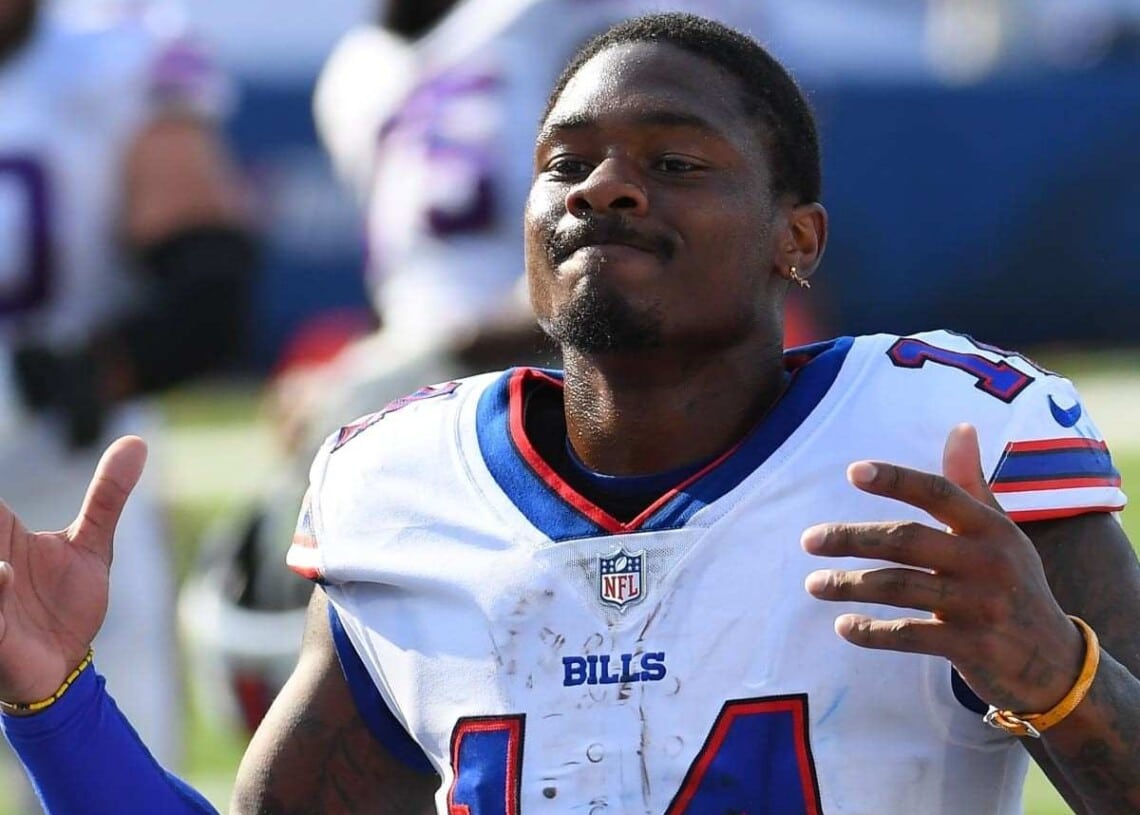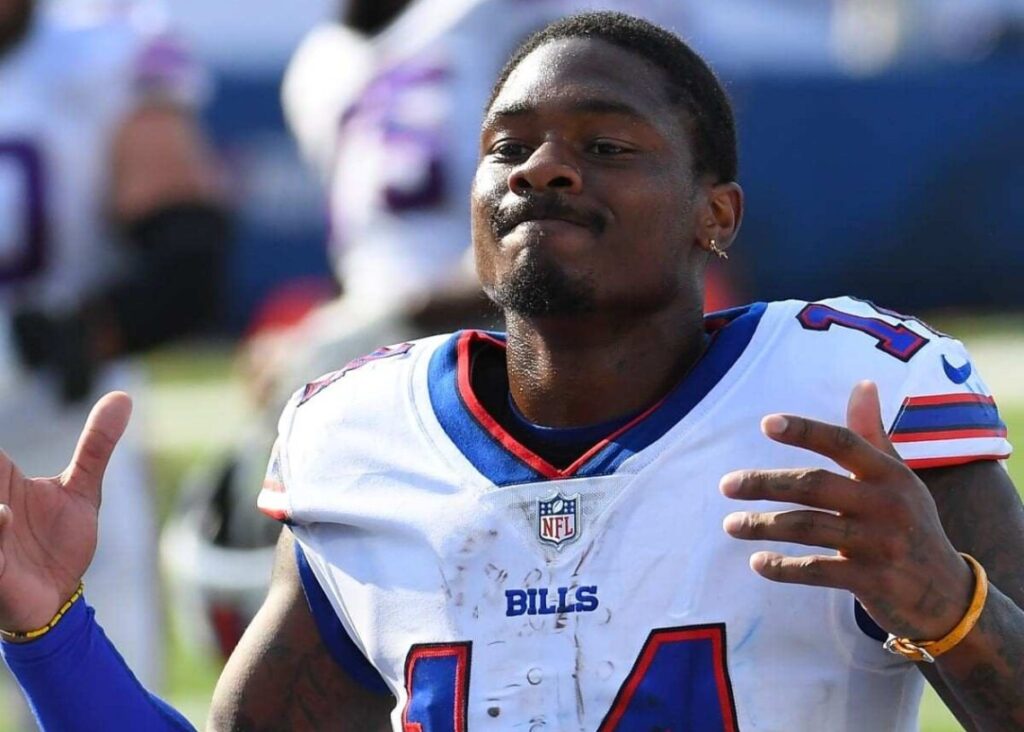 Buffalo Bills wide receiver Stefon Diggs has not been attending his team's OTAs. However, this is nothing new for the 29-year-old, as he was absent from the voluntary practice session last season as well.
The Bills' coaching staff and members don't seem bothered by Diggs' absence. However, his cryptic posts on social media led Bills fans to believe that he might leave.
Bills insider Jay Skurski stoked the fire by acknowledging that Digg's future is hanging by a thread. "Why, exactly, is he (Diggs) not here? Is it because he truly is unhappy with something in the organization? Only Diggs knows the answers to those questions at the moment." speculated Skurski.
On the other hand, Mike Florio from ProFootballTalk spoke about rumors of Stefon Diggs's absence: "The good news from Diggs's absence is that it gives others a chance to develop into viable options in the passing game."
With his brother Darez Diggs's newest antic surfacing Stefon should be careful and handle things smartly.
In case you missed it: